"The world is the greatest gymnasium where we come to make ourselves strong.". These words of Swami Vivekanand always kept me persistent to keep hustling for my dream even during my difficulties. Hello friends, I am Bhaskar Kumar from Bhagalpur, Bihar. And I am feeling proud to announce my recommendation from 1 AFSB Dehradun for ground duty Administration and finally, I have made it for the merit list with a score of 174  in the written AFCAT. Now I am waiting on my toes to join the prestigious Air Force Academy on 30th January 2021.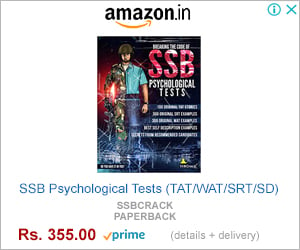 On 5th September 2020, with the announcement of SSB results by the DSO of Dehradun AFSB, a new chapter in my life starts. Next few lines you will be reading about the brief journey of my preparation and the difficulties I suffered during that.
Background of my personality:
I belong to a farmer family, brought up and got my basic education up to 10th class in my village from a Government school affiliated from the state board, like so many people I also had problems in spoken English and you all are well aware of the importance of it.
The dream of becoming an officer in the armed forces started when I was a boy of class 9th. On our NCERT books, I saw an advertisement to join the Indian Army as an officer where I came to know about various entries e.g. NDA, TES, CDS etc. I gathered some information about these entries from my father who was always a mentor for me. I have learned a lot of things from his personality and his words keep me energised to fight all odds. After that, I kept trying for written exams of NDA, but I could not clear it because I was not having the same amount of potential and contents required for it, but yes I never gave up.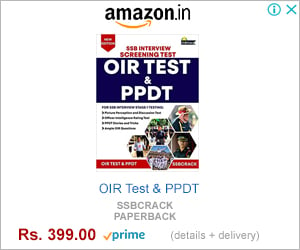 SSB Interview at Dehradun:
It was my 3rd attempt and in the last two attempts, I was screened out. But from those screened outs I learned that what are the mistakes I shouldn't do. I along with 3 friends of mine used to do preparation and 2 of us have made it and joining the academy, the rest two will also achieve their dreams sooner. My SSB was on 1st September 2020 and this time I was confident because this time I was satisfied with the efforts put by me behind it.
Day 1:
There was approximately 200 reporting and after a few basic formalities we were provided tea and breakfast and then we were taken for the screening test process. Friends, do prepare OIR Test well, it keeps you confident when it goes well, and in PP&DT I had practiced it a lot with my friends so from their reviews I prepared myself for the actual test at SSB. I observed the picture shown carefully and weaved a crisp and practical story, gave my narration in a very organised manner with confidence, during discussion our group was divided into two parts so I put my points with logic and took several logical points from other members and in this way I contributed to making a consensual story. Friends never be a part of the fish market and be calm, try to find out the moment where the group is struggling over small things to decide, and then come up with your logic and convince them to add it in the common story/plan.
Results of screening were announced by 1300 hrs and 57 of us out of which 24 freshers/ screened outs and rest repeaters were screened in and rest were routed back the same day.
Day 2:
We had our psychology test on this day, I had practiced a few stories for TAT, and also I was reading some books those days and that evolved my imagination and it eventually helped me in writing my WAT /SRT responses. One thing here I would like to clarify that please be natural because armed forces don't look for the best, they always look for suitable chaps. For TAT I weaved all the stories around my personal experiences, I used the names of my friends repeatedly. In WAT be spontaneous but be careful, in SRT I was writing all the responses imagining myself in those situations and I had prepared a Self Description beforehand by taking the reviews and opinions of my mother, sister, friends, etc. I did all TATs, 57 WATs, and 31 SRT.
Day 3:
We had our GTO tests on this day, so we put on a white dress and went to the GTO ground, tasks are divided into two parts, 1. Abstract and 2. Practical and we need to perform well in both because of our overall performance matters. For abstract tasks such as GD, Lecturette, GPE we have to use our contents and intelligence. So I used to watch RSTV the big picture and some specific topics in headlines from any YouTube channel, my friends who were good at these things kept me helping to understand some important topics and current affairs. I also used to do research about various defence related knowledge.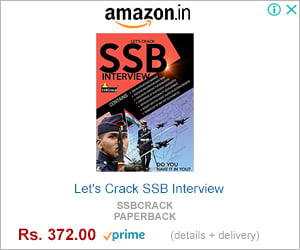 In lecturette chose any of the given topics which you are confident about, deliver it in a great manner with making proper eye contact and speak it like a lion roars.
In GPE make a good plan, listen to others, and also put your points.
Now I come to practical tasks, actually, I was afraid of it, but when I started doing this, I enjoyed it a lot, the tasks were moreover from our daily life experiences and if you ask me which task I would like to repeat, then my answer will be the GTO tasks. Why I am telling this because there are 2 reasons for it, one is I enjoyed it a lot and the other is, I couldn't perform well in Individual Obstacles, actually, while I was doing the Tiger's Jump, due to hesitation I fallen from a high platform, at that time GTO was telling me to quit the tasks if I am unwell, but I stood up and told him with 'Bulandh Awaaz' that no sir, I am fit and fine and won't quit it and I somehow managed to do 5 obstacles out of 10.
In PGT, HGT, CT, and FGT analyse the structure properly, understand the requirements of the task, and be supportive if you are not executing. During CT( command task) chose your subordinates wisely and don't come under pressure if GTO exerts it on you.
Day 4:
My interview was scheduled on day 4 at 1000 hrs, so I dressed up decently and went for it. My interview went for 65 minutes and during that, I was asked so many questions from my PIQ, around my friends, backups, family, and some around GK and international relations. The interviewer asked me why I couldn't clear NDA and CDS examinations in my previous attempts, I told him the reasons honestly, he was satisfied with the answer. He asked me how I keep myself updated, how my friends help me, and how I do help them. He also asked some basic questions related to physics as I have done B.Sc.(hons) in physics. He also asked me how I managed my study expenses, how I coped up with things after my father's demise etc. He was really very satisfied with my answers. He also asked some questions from my travel experiences as I had mentioned traveling as one of my hobbies. At the end, he wished me good luck and told me that he will be glad to see me in the blue uniform.
Day 5:
The DSO briefed us about the process of the conference and after a wait of 10 minutes, I went inside the conference hall and I was asked by the deputy president about my stays and he also asked me that what did I learn there in those 5 days. I told him that I made some friends from different states and came to know about their language, culture and also made some of the friends from NCC and they enlightened me by sharing their camp experiences and how discipline plays a vital role in their moral development.
After the conference, the Deputy president gave a motivational lecture followed by the announcement of results by the DSO Sir. The moment he announced chest number 06, I got goosebumps. I became emotional and all my loved ones, my family members, my friends everyone were coming in front of my eyes. All my struggles, all those sleepless nights, all those journeys which I traveled in the general compartment of Indian Railways everything was sliding.
After that moment I rang my mother and told her that your son has achieved his dream of putting ranks on his shoulders. I also rang my mentor during this journey, honorable Vivek Sir. Everyone was very happy.
In the end, I will say that during your journey you will face so many ups and downs, you will also get some self-doubts, but make sure you are putting your best behind your goal. You will certainly achieve it. Believe in yourself and believe in God it prevents you from doing wrong.
Jai Hind.