Hello, future lady and gentleman cadets I hope you all are doing great in your lives. Today I'm going to share my success story and the journey of my SSB which changed my life completely. I'm from a small village in the Nalanda district of Bihar.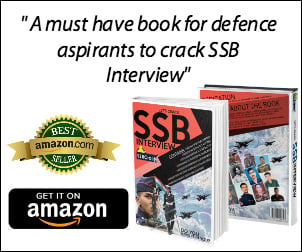 I did my schooling from CBSE board school and switched to BSEB board for Intermediate. The biggest obstacle I faced was in pursuing my education. I was good academically but on personality parts like communication skills and other OLQs I was way behind. I didn't have the right guidance so I took admission in college near my village where classes didn't happen, so again I missed the exposure of college life by which I could've polished my personality. On the SSB part, which I started appearing for in 2018, I was continuously getting screened out for 6 times(all 4 NDA SSBs & 2 Navy B.Tech SSBs).
Who are the Toppers of CDS SSB Interview and CDS Written Exams
So, talking about SSB results, so, I had only 6 S/o to say. I was disappointed a lot. Even my family members had clearly stated to change my career option after this. But my heart used to say that if I continue to keep working on myself for SSB then no matter whether I earn a recommendation or not but I'll become a wonderful person and will achieve something better in my life if not Armed Forces. Also, the Army had become a very strong dream of mine by now. So, I convinced my parents and family members about my dream to join The Indian Army and finally convinced them successfully. By this time, I had decided that I'll try premier universities for pursuing my master's so that I can correct my past blunder. Also while living in the village itself I started socializing more and more, also I started polishing my qualities by thinking, changing, and analyzing my actions. So, by now I had understood that working on yourself is way more important than working on tests of SSB.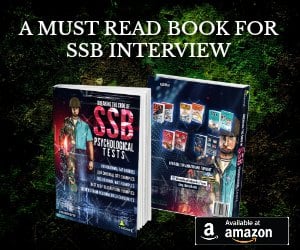 In July 2021, I appeared for CDS-OTA interview at 11-SSB and this was the time I got screened in for 1st time, finally in my 7th attempt. I got screened in because really I felt that I had improved myself. I got conferenced out but the hope and confidence I needed, I had got that. Then again in Nov 2021 I appeared at 31-SSB, Kapurthala for CDS-IMA entry, I performed really well after taking guidance from my elder brothers whom I met in course of my preparation that year, but again I was conferenced out.
By this time I had realised that I have come very closer. I kept working on myself, meanwhile, I passed the JNU entrance exam for MA in Modern History and started studying there. Again in March 2022 I appeared for an interview at 19-SSB, Allahabad. I had only a few things in my mind- A) No matter whatever anyone thinks of me, I've got to give my best. B) No matter what happened in past, I've got to give my undivided focus on what is just before me. I went with that attitude and kept myself active, involved, and put myself as per my personality I had been working upon and finally got recommended on 1st April in my 9th attempt for IMA-153. The stories from SSBCrack also played a very important role in helping me reach my goal.
My struggles to join the academy didn't last here. I got 4 TRs in medicals out of which I was able to clear 3 in AMB but for 1 issue(Exotropia) I got rejected again. I was shattered but had hope in my heart that RMB is there. I started again, started doing eye exercises for 8 hrs. a day, withstood hectic and tiring days and finally with my unwavering hope and efforts, my family members' and friends' support, I got declared fit in RMB and now going to join IMA. I just want to say to you all that focus most on improving your life, it matters more than SSB tests. If you are trying hard enough to chase your dreams then nobody is going to stop you. I hope this story will help to motivate you and want you to not give up on your dreams. All the best future officers.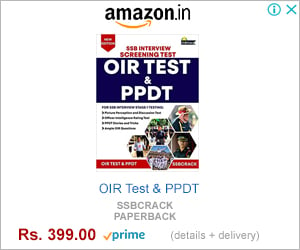 To crack the SSB Interview, NSB interview and AFSB interview, You can join our SSB interview live classes batch and we recommend you to Enroll SSB INTERVIEW ONLINE COURSE. Trusted by thousands of defence aspirants.