A young navy cadet died of a cardiac arrest early this morning at the Indian Naval Academy (INA) in Kerala. An inquiry has been ordered by the Southern Naval Command.
26-year-old Gudeppa Sooraj, a first term cadet, was found unconscious and unresponsive at the INA in Ezhimala late last evening. He was found by a duty sailor instructor.
He was taken to the navy hospital and given resuscitation, but he could not be revived. He suffered two cardiac arrests later at Pariyaram Medical College, where he was shifted with the assistance of medical experts, according to INA officials. The cadet died around 2:30 am.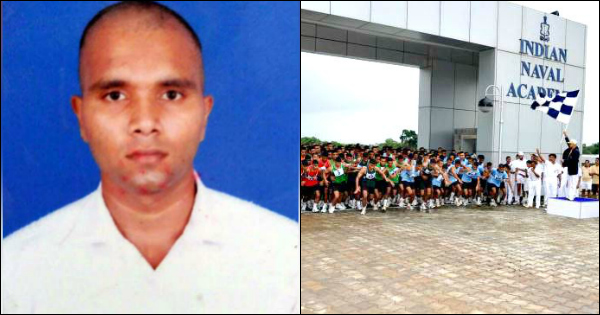 His family in Malappuram has been informed. Last year, a naval cadet had died at the academy during a physical training session. The academy said the cadet collapsed at the Stadium during a physical conditioning training session that was supervised by instructors.
A first term cadet at the Indian Naval Academy in Kerala's Ezhimala died after suffering a cardiac arrest
He was discovered unconscious at the academy on Wednesday evening
The Southern Naval Command has ordered an inquiry into the incident