For many, cracking SSB becomes very demanding and challenging due to one's inability to speak or communicate in English. Indeed it is difficult but not impossible. With the right amount of attitude and preparation, one can effortlessly crack SSB. One important note for all the aspirants is you can't master your speaking skills or vocabulary in a day or two; the process of refining your linguistic skills requires a considerable quantity of time. Another key point in one's incapability to speak English is not only about a weak base but more importantly, it emphasises the lack of confidence in a person. Confidence insufficiency can occur due to one's shy nature, fear of failure, fear of the unknown, fear of being laughed at, or simply inadequate information or knowledge.
How To Prepare for SSB Interview:
First of all, you need to have a clear understanding that all these factors are interconnected because your English speaking skills are very closely linked to your knowledge base. If the contents of your awareness are restricted, your verbal expressions and body language will automatically be restricted. If you are a hardcore Armed Forces aspirant and unsound at speaking English, you must start working on your English speaking skills and vocabulary right from today itself.
The techniques enlisted below are direct and effective and need constant practice to reap the desired benefits.
1- The first and foremost step you should take is, start interacting with your family and friends in English and participate freely in all discussions wherein you can assume the center stage. Make this a daily habit. If you want to master the language, there is no better way than to speak it. It may seem awkward initially but you will get used to it in a while.
2- Books are a man's best friend. How often have we come across this age old adage? But how rarely do we indulge in such custom! Read books, journals or any literary materials which would enhance your vocabulary and also improve your command over the language by illuminating you with newer structures of sentences, syntax, transformation of sentences, tenses, etc.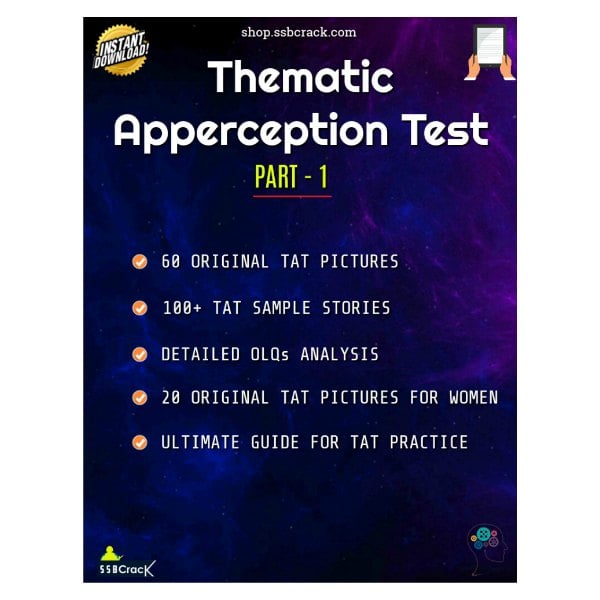 3- Start grabbing news and current affairs in English. Whether you read or watch the news, prefer English channels or newspaper like The Hindu, or English magazines like India Today, etc. This will not only improve your vocabulary and English formation skills but also keep you up to date with the latest news, happenings around and current affairs required for the SSB interview.
4- Make a list of difficult/standard words simultaneously that you come across while you read books and newspapers and always refer a dictionary. Install a pocket dictionary or thesaurus (most preferably Merriam- Webster Dictionary) app on your smart phones for the same. Keep a target of 10-15 minimum words per day but go on increasing gradually.
Current Affairs Questions will be asked from last 8-12 months:
5- Watch or listen to English programs on TV or the internet like movies, serials, videos, news, songs etc. and try and capture their diction and manner of speech.
6- Use the mirror strategy. This is the most beneficial approach because you speak in front of the mirror and you can watch your facial expressions. That will boost your confidence level. When you address yourself all alone, you are more comfortable and can monitor your body language, voice modulation (rhythm, volume, speed, pitch). Keep the volume high and speed low. You can also grab a newspaper and sit in front of the mirror and narrate the headlines to your reflection or simply read a book 'aloud' and learn to modulate your voice.
7- Get in the habit of diary writing or journal entry, that will improve your written expressions. This will help you in psychology tests (TAT, WAT, SRT, SD) in SSB. It will give more clarity in formulating your thoughts into sentences and minimises time-bound issues.
8- You can take professional spoken English classes (online or offline) if you have less time left for SSB. There are a number of websites and sources available that share free tools and study materials. Try Lingua.ly, it's a good mobile app for mastering the English language and comes around handy for the working aspirants who can't devote much time to prepare.
9- Work on the level of your information and knowledge; when you have sufficient knowledge about a particular topic, you can speak anything and everything about it fluently and confidently in English without a fumble. Read journals that entail issues on debated topics of the nation and the world.
10- Lastly, watch your body language and mannerisms. You actually speak a lot without saying much. Interview in SSB is about 7% words, 38% gestures (and other attitudinal imperatives), and 55% body language. Lack of confidence, nervousness, and other complexes are consequential manifestations that can lead to a poor conduct of the interview. Therefore, it's always recommended to work on your interpersonal skills, communication skills, and attitudinal imperatives before going for an SSB.
Hope you find these tips helpful and achievable!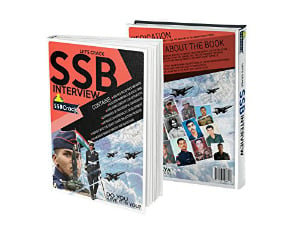 How To Prepare for SSB Interview: