Today we are sharing a few themes or ideas which you can use while writing stories during Thematic Apperception Test aka TAT. We have mentioned few themes which you can use based on the picture shown to you. Basically, these are the plots for your stories which you can include while writing stories during TAT.
Ideas for Thematic Apperception Test Based on Picture
Scene of Factory or Workshop

Modification of Factory
Quick Order Delivery
New Invention
New design

Scene of Office Meeting/ Phone Calls

Board of director
Presenting new idea
Inventions
New techniques
New education system
Planning attack

Scene of Fight/Running/Knife in hand/ Pistol in hand/Catching the Throat

Yoga
Karate
Commando attack
Learning martial arts

Scene of Defence Forces /Army Soldiers

Patrolling
Planning
Attack
Destroying enemy target
Destroying Amn dump
Getting information of enemy

Scene of Vehicle Car/ Bike

Car/Bike rally
New design of an engine
Pollution free vehicles
Less competition
Multi fuel design

Group of Girls/women

Vocational training center
Cottage industries
Handicraft industry
Health/hygiene training
SSB selection training
Modeling
Dramatics
Folk dancing
Family Planning

Scene of Boat/River/lake

Boating competition
New design of boat
Racing
Rafting
Scene of Bridge
Repair of bridge
New design
Widening of bridge
Bridge inauguration
Scene of Mountains
Mineral/Oil discovery
Plantation/forestation
Tourism/archeological
Hiking, skiing, study of historical structure
Water/river
Pollution
Creating lake
Reservoirs
Tourist resort
Boating
Flood control
Digging
Navigation/waterway
Land
New technology of agriculture
Drip irrigation
Digging canal
Creation Reservoir for water
Plantation
Windmill
People/Villager
Cottage industries
Small scale industries
Handicraft Industries
Agricultural Industries
Teaching new agricultural Method
Education/Family planning/Child Marriage menace
Road/traffic/accident
Widen road
One- way traffic
Bus facilities
Street- lights
Encroachment removal
Zebra crossing
Traffic lights
Evacuation of hospital
Boys scouts/cycle/car
NSS Camp
Flood relief
Cycle rally
Car rally
Picnic
Jogging
Peace march
Blood donation
Rescue operation
Sitting in Office
Planning
Research
Relief operations i.e. flood, earthquake etc.
SAMPLE STORY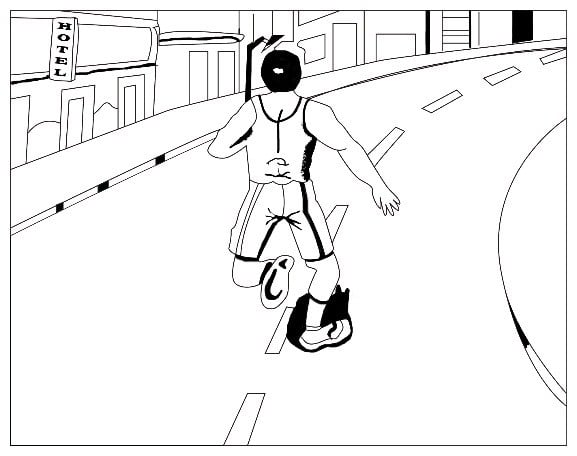 The Story: The conglomerate of Indian Institute of Technology and Indian Institute of Management has actively participated in the Student Exchange Programs between India, Japan, Germany, France and many other nations. Suraj Dev, a first-year student from IIM Ahmedabad enrolled in the Post-Graduation Diploma course in Management, represented the Institute and was a team leader in the IIM conglomerate for inter athletic meet in Japan 2017. Suraj has been a meritorious student graduating from the Sri ram college of commerce, New Delhi, and DPS R K Puram. He always has been enthusiastic about participation in sports, debates, event management and was very keen for Motion photography. In his graduation days, Suraj won the best photograph in Motion Category from the National Geographic channel. He understood the concepts of physics and the relevance of timing in such genre of photography. As a part of the team lead, Suraj was responsible to be a part of the organizing committee of the athletic meet in Japan along with the Management Institute of Japan. His merit, experience of teamwork enabled him to gel easily in the overseas culture and set the event to perfection along with all delegates. The event started with the run where Suraj photographed the person from the most prominent position. After returning to India, Suraj was felicitated for his exemplary dedication to the event and this picture was framed in the "Hall of Fame "wall of IIM Ahmedabad sports zone.
Story Interpretation:
| | |
| --- | --- |
| Officer Like Qualities | Relevance to the mentioned story |
| Effective Intelligence | This story does show effective intelligence in various forms. Suraj's candidature in IIM Ahmedabad, his representation at the International Student exchange program, his quick adaptability in the overseas culture etc and the narration as well. |
| Reasoning Ability | Suraj got correct hold of the situation, understood what needs to be done, went ahead with cooperation with other delegates from Japan and set the event to perfection |
| Power of Expression | The story expresses each event in a proper way. |
| Self Confidence | Confidence is shown here by virtue of participation and winning. Also representing something at an international level and concluding it with perfection shows the blend of confidence. |
| Determination | Suraj is determined to conclude things with perfection. He is also determined to make the best out of the situation. As for the case of this story, his dedication to participation, winning in National Geographic Photography Competition, making the best in organizing the Inter athletic meet in Japan etc shows the level of determination |
| Organizing Ability | Suraj is well acquainted with the availability of the resources and his ability to organize the event in cooperation with other delegates from other country shows this trait. |
| Initiative | This officer like quality is also displayed in the story but in a minimal amount |
| Courage | Representing our own entity at a global level needs a good amount of courage. This story exudes courage at that level where Suraj represented and participated in the athletic meet at the international level |
| Cooperation | This trait is observed in the part of the story where Suraj is organizing the event in cooperation with the other delegates who are from Japan |
| Sense of Responsibility | This trait is visible in multiple points as Suraj, being a team lead, exhibited a responsible position |
| Stamina | Organizing something and keeping it going with perfection till the end takes a lot amount of both physical and mental stamina |
| Group Influencing Ability | The hero's experience of teamwork enables him to exhibit this trait as well |
| Liveliness | This trait is shown by the interest of Suraj to participate in all type of activities right since his childhood etc. |
| Social Adaptability | Social adaptability is shown by his interest and ability to participate in organizing activities. |
Conclusion
While there are many tips in the market to attempt TAT, the key idea behind this is to keep the stories in line with the PIQ and reflect the same set of thinking in WAT and SRT. For better formation of themes, divide pics into 5 categories and apply one category to any pic shown in the test. For having a wide range of theme as per your PIQ, refer to the Better India and adopt themes related to your PIQ from there.
SSB Interview Preparation Material [ 100% Recommended]
Write Your Story for the picture shown below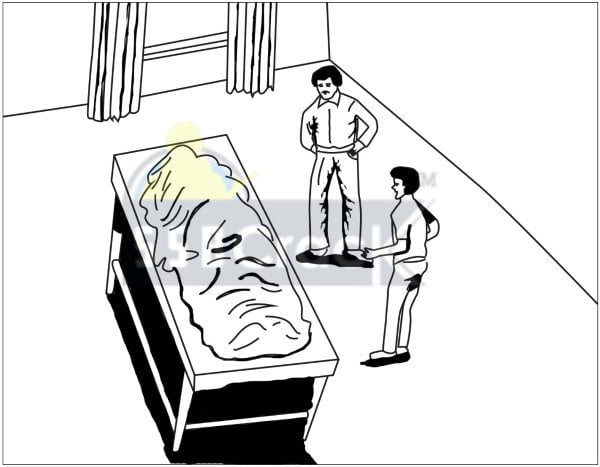 All these are themes or plots for a story based on the picture shown to you. You are suggested to take utilize these themes as per the picture and mix your story with a perfect combination of ideas you are getting. If you have any other suggestions, do share them below.