"Failure is never the end". All the aspirants who are a regular visitor of ssbcrack.com are either an experienced person or are about to face SSB in coming months. Well, it is a great thing to get recommended in first attempt. But somehow an aspirant has to face the failure. But it's not the full stop. The group of aspirants who are conference out or recommended have heard the ending speech by any officer of SSB Team. They always support their statement with some examples like Shahrukh khan, APJ Abdul Kalam and many more in the list. Well, it was a truth that APJ Abdul Kalam, Missile Man of India, who was involved in launch vehicle technology and development of ballistic missile, was keen to join Indian Air Force as a pilot and touch the glorious sky.
APJ Abdul Kalam is now a famous personality and is known for the struggle, he did to climb up from the very bottom to the top of the zenith. There is a lack of motivation in the current generation. I suggest them to go through the life. " My Journey: Transforming Dreams into Actions", he revealed the incident that he faced. He got 2 chances to join Indian Air Force, one at AFSB Dehradun, and another at Directorate of Technical Development and Production (DTDP), Delhi.  After attending the interview, he realized that AFSB seek a certain kind of smartness along with your knowledge and educational qualification. As described by Mr. APJ Abdul Kalam, he bagged 9th position out of 25 candidates and failed as only 8 vacancies were there. That was a moment when he also got broke for a moment. But he didn't stop at all.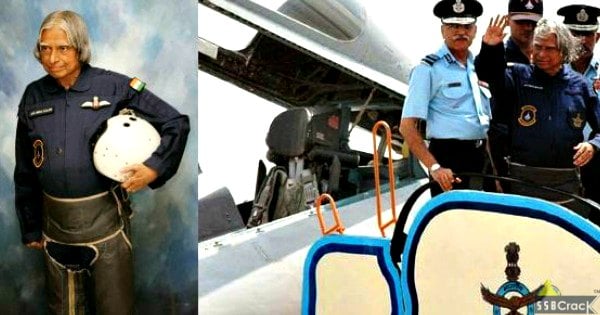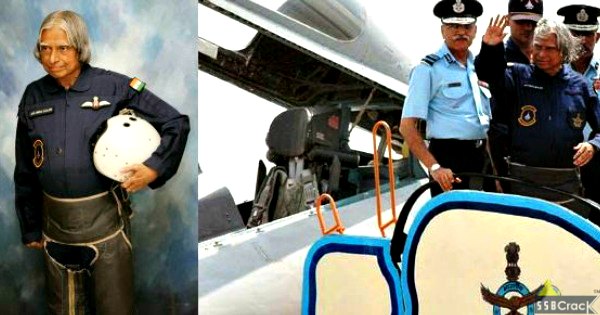 The second phase of his life begun at DRDO, where he worked under Virkam Sarabhai, one of the great minds in space technology. And he also contributed his talent in the construction of India's first indigenous satellite launch vehicle. AGNI and PRITHVI, the much-known missiles of India has a major contribution from APJ Abdul Kalam. Further, the presidency added prestige to his personality. He won the presidential elections in 2002 and became the 11th president of India and the 3rd president to have been honored with Bharat Ratna, the highest civilian honors of India.
In actual words, he is the real motivation for all the aspirants preparing for SSB. He taught us the lesson to never give up and never compromise with our aim, even after facing few failures.
Serving nation not only means to have stars on your shoulder. If you have a seed of dedication, then you are a bit far from your Aim. So don't give up and don't feel that you are the only one to face the failures. No matter how big the obstacles are. Remember that an ant climbs the wall after tasting the failures several times.
"Dedicated people never need a path, they make their own ways to reach the destiny."