Thematic Apperception Test also known as TAT is one of the tests conducted at SSB during Psychological Tests. Candidates are required to write a story when they see a picture on the screen, what you will write will speak about you and it will be easy for the psychologist to assess you.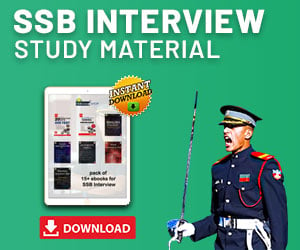 Though the TAT is a simple story writing test but most of the candidates make it complicated by thinking too much and writing something very irrelevant. In this article, we are going to learn the best way to write a TAT story in SSB.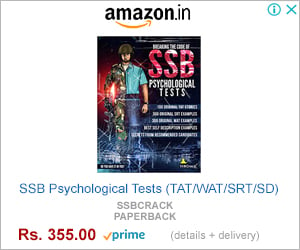 Let's see a picture and step by step make a story :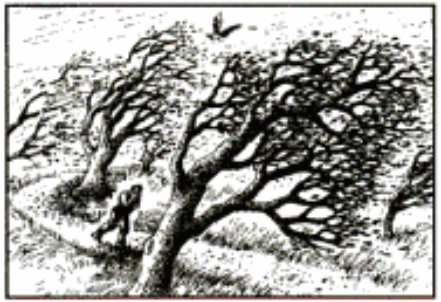 By the first look, it is very easy to say that the weather in this picture is harsh, it is cloudy, is on its full swing or it might rain. You can also see a young man is confronting the storm with a dash, it seems that he is ready to brave the risk and challenge the situation.
Observation of the Picture: (Heavy rains with the storm)
Windy
Weather
Village Environment
Lonely
Spot/Way
No human
settlement around
How is a Desirable Story to be Made?
It was heavily raining in the month of June 2009, it became difficult to come out of the house.–Here the stress is created.
At 11:30 p.m, Ajit heard a repetitive knock on his door to make immediate arrangements to hospitalize a patient of heart attack.–What led to the situation(Here the situation is responsible to originate the crisis)
There was no one at the patient's home except for two ladies and kids.–What led to the situation is grabbing the stress, as the degree of difficulty is being raised along with the surrounding and attending circumstances.
Ajit immediately managed few medicines like life-saving drugs under the telephonic advice of a heart specialist, from a nearby medical store causing no delay. He advised the ladies to administer the doses and continue minute to minute respiration.–What is going on? This situation depicts the emergency and a crisis of an urgent nature.
He left the place while facing the heavy cyclone with the heavy rain and within 45 min, he returned back with mobile van and a doctor, to be taken to hospital.–In this situation, the 'Hero' is combating the stress with the fighting spirit and resources available.
And with efficient and quick medical aid, the patient became comfortable within 4 hours.–What is the outcome? (This is the outcome)
Download: Thematic Apperception Test (TAT) Part 1 eBook [100+ Stories]
Let's seen another picture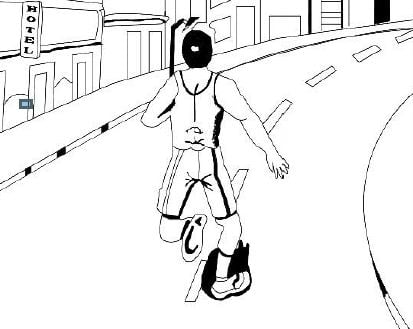 Observations:
Young Boy
Running
Competition
Athlete
Winner
Practice
Dedication
Sports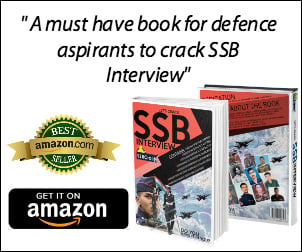 Sample Story:
Athletics has occupied an important paradigm since the 19th century. Along with-it India has been occupying a prominent place when it comes to getting laureates at the international level. Inspired by many Indian athletes, Sukumar Kale, a 2nd year B. Com student from the Nagpur University has been practicing the 1500m and 10k runs since the 11th standard. Sukumar was mentored by Devraj Desai, a coach who has been a part of Sports Authority of India.
With consistent practice, Sukumar had represented Maharashtra at the Inter-University Sports Meet and qualified for the nationals. Apart from competitive sport, Sukumar maintained a good track record in his academic career with zeal and enthusiasm for other co-curricular events which enabled him to develop his personality to represent him, his university and his state. He volunteered for many activities that involved him guiding other juniors in his state in subject of sports and balancing the academic career.
Inspired by his achievements the Maharashtra State Government recommended Sukumar Kale for the Indian Contingent representing a cross-country run in Pyongyang, South Korea for a friendly meet of all nations. Sukumar Kale made his university, state, and country proud at this international platform and carried the legacy of sports forward.
Hope this article has helped you to understand how to go about TAT stories in SSB, if you want to practice more you can download the Thematic Apperception Test (TAT) Part 1 eBook [100+ Stories]