India's indigenously developed long-endurance combat-capable drone, Rustom 2 (TAPAS 201) successfully completed its maiden flight. It is a medium-altitude, long endurance unmanned aerial vehicle (MALE UAV). The test was carried out at the Chitradurga flight test range in Karnataka, India.
TAPAS 201 accomplished the main objectives of proving the flying platform, such as take-off, bank, level flight and landing among others.
Here are the key points of this test: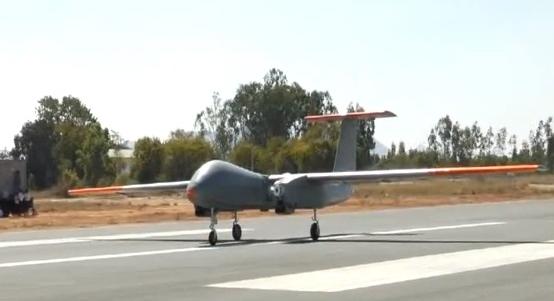 The first prototype of the homemade MALE UAV, known as TAPAS 201, was designed and developed by Aeronautical Development Establishment of DRDO.
Many critical systems such as airframe, landing gear, flight control and avionics sub-systems are being developed in India with the collaboration of private industries.
The latest flight test was restricted to a range of less than 100 kilometers, though the UAV's range is slated to achieve 250 kilometers.
Rustom-II weighs 1.8 tons and can carry a payload up to 350 kilograms. Its wingspan is about 21 meters and it has an endurance of more than 24 hours.
The most recent instance of drone usage by India had been during the army's surgical strikes on terror launch pads across the LoC in Jammu and Kashmir, where the drones have monitored and filmed the proceedings.
Equipped with contemporary technology, it will need a runway to take off and land unlike traditional UAVs, making it more reliable. It will have an, enhanced aerodynamic configuration, digital flight control and navigation system.
Rustom-II is a tri-service requirement and it will need at least a dozen successful flight trials for validating the design parameters, before going for user validation trials before inducting into the armed forces.
Once fully operational, Rustom-II will begin to replace the Israeli Heron UAVs used by the Indian Air force and Navy.