India recently test-fired its exo-atomospheric interceptor missile off the Odisha coast. The test was successful as expected.
During the test, an incoming ballistic missile target was intercepted by an exo-atmospheric interceptor missile off the Bay of Bengal.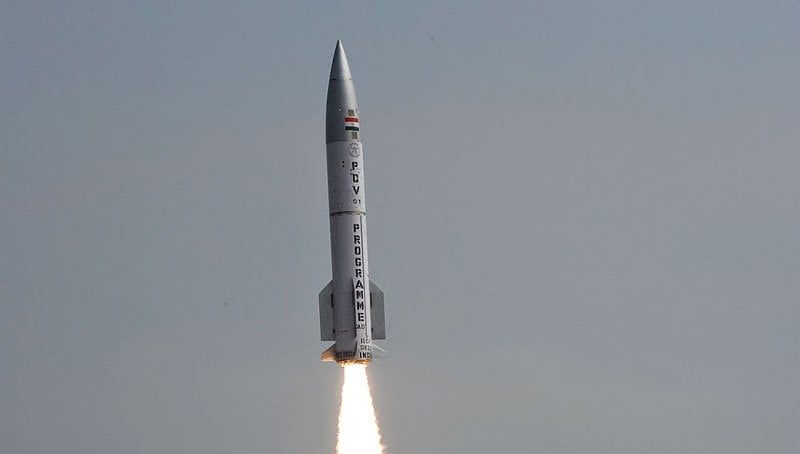 In the fully-automated operation, with long-range radars continuously tracking the target and feeding data about its trajectory to the mission computers, the interceptor missile was then fired from the Abdul Kalam Island (Wheeler Island), off Odisha coast, around 200km away.
The exo-atmospheric interceptor missile directly hit the target missile at an altitude of 97 km.
The test began at 7.45am with the two-stage target missile, mimicking an enemy ballistic missile, being launched from a ship in the Bay of Bengal.
With this commendable scientific achievement, India has crossed an important milestone in building its overall capability towards enhanced security against incoming ballistic missile threats.
It has entered an exclusive club of four nations (US, Russia, China and Israel) with developing capabilities to secure its skies and cities against hostile threats.
The 'exo-atmospheric interceptor missile' which means 'outside the earth's atmosphere' is also called the PDV (Prithvi defence vehicle) as it is based on nuclear-capable Prithvi rocket.