Lecturette is a task from the Group Testing/GTO series. In this a candidate is asked to deliver a short talk on any one of the topic given to him/her out of the four topics. The GTO has as much number of cards as there are candidates in a group. Each card has four topics written on it. Each candidate is expected to pick up one card and give a short talk of about 3 minutes on any one of the given topics.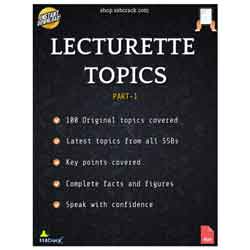 400 Lecturette Topics For SSB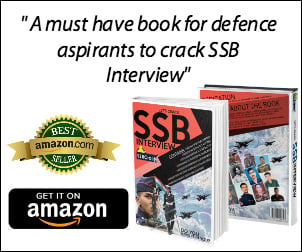 Tips for Lecturette Preparation
Start practicing to speak in English.
Speak with your friends, family members in English or talk to yourself only!
Read newspapers and increase your general awareness about the most common things which could be asked also which are of national and international importance.
Take sample topics like UNO, Indo-Pak relations etc. and give yourself a preparation time of three minutes, then mark with a clock or take anybody's help to monitor three minutes time and give a lecture on your chosen topic.
If you feel shy in giving lecture in front of any family member, then simply stand in front of the mirror and speak, trust me that help a lot!
The topics given will be of different levels, like one will be of really high level, the other being slightly lower and so on. So choose your topic wisely.
Choose only the topic you are well aware and conversant with, choosing a high level topic will not impress anybody if you'll not speak well on it.
Maintain a good posture while speaking, do not slouch or lean on the podium.
Do not look unduly worried; remember it is only three minutes it will pass away ?
While lecturette the allotted three minutes seem to be the longest three minutes of our life, so speak slowly and clearly.
Never look at the GTO while speaking.
Make an eye contact with your friends sitting there; speak as if you are teaching them some topic.
Divide your content so you'll find easy to speak, keep your mind running all the time you are speaking.
Do not use your hands while speaking.
Do not exceed your time and also do not finish very fast.