The saying "where there is a will, there is a way" holds true for the cadets undergoing training at the Army Cadet College. Rising against all odds, these men from the tri-services are working hard to achieve their dream of donning an Indian Army officer's uniform.
A third termer, Cadet Jishu Raj managed to secure a berth in ACC in his first attempt. Having served in Army Air Defence for four years as operator (fire control), Raj was charmed by the life being led by officers in his regiment. "My father retired as a Subedar from Madras Regiment," he said.
Speaking about the difficulties while preparing for the gruelling written exam and interview, Raj said, "Our unit was in the transit period. We had to move the entire unit from Bangalore to Leh, which was a herculean task and required the entire manpower. I studied whatever I could during the small break or journey period."
Cadet Ravinder Singh Rawat, hailing from Kotdwar, said, "I used to carry my notes during the guard duty. Whatever rest period I got was spent in preparing for the exam," he said. Son of a Subedar Major, Rawat served for two-and-a-half years in AAD before making it to ACC.
For cadet Sachin Dubey, a third generation soldier, joining Indian Army as an officer was a childhood dream. "I attempted getting into NDA but could not make it. It was my uncle, a Major in Corps of Signal and grandfather who kept on pushing me to try for ACC," said Rawat, who worked in the IAF for four years.
"As part of my preparation, I used to have lots of discussions with my senior officers. Also, my trade involved reporting to the senior officers. This boosted my confidence greatly. In Air Force, unlike Army, we had a lot of time to prepare for the exam. The only issue was to plan the leave in accordance with the exam," he added.
As for cadet Neeraj Negi, real life stories of Army officers involved in operations inspired him to join the ACC. "The challenging life of an officer and the manner in which he leads his men in war is an inspiration," said the cadet who was part of the IAF for more than two years.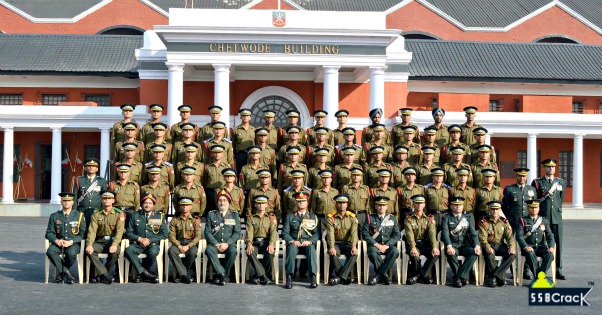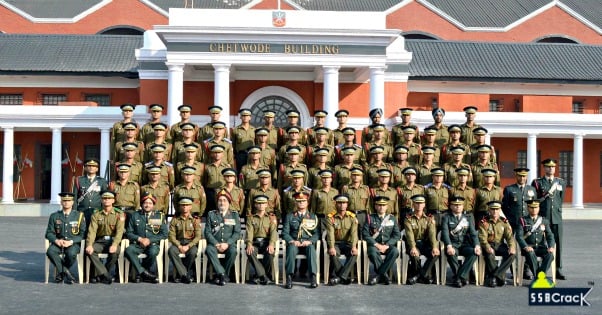 "Being from the ranks, we are aware as to what is expected out of an officer. We would like to become officers who are punctual, sincere, responsible and have compassion towards his men," said cadet Rajender Kumar Singh, who served in the Indian Navy as radio operator for seven years.
Speaking about the cadets' performance both at the ACC and IMA, Major Amit Dimri, the training officer at ACC, said they are a committed lot. "These cadets are sincere and are fast-learners. During the three-year training period, emphasis is laid on academics and developing the Officer Quotient in the cadets. They are already conversant with the technical aspects. We just need to work on their confidence and personality development," he added.
Brig AS Chahal, commander, ACC, said, "During the three years, a cadet is provided with a graduation degree from the Jawahar Lal Nehru University. Apart from the regular curriculum and training schedule, we arrange guest lectures and visits."
About Army Cadet College
With an aim to provide career advancement to meritorious Indian soldiers from the ranks into the officer cadre of the British Indian army, Fd Marshal Baron WR Birdwood established Kitchner College in 1929 at Nowgaon in Madhya Pradesh. The college was closed down in 1945 at the end of World War II. It was re-established as Army Cadet College (Nowgaon) and inaugurated on May 16, 1960 by the then Defence Minister VK Krishna Menon and Army chief Gen KS Thimayya. In 1964, the ACC was relocated to Ghorpuri in Pune, where, for the first time, SSB was introduced as pre-requisite selection criteria. ACC was then shifted to Dehradun In 1977. It was re-christened as ACC wing and became an integral part of the IMA.
Spouse grooming capsule
Among the cadets, some are married. Towards the end of the term, a 12-day training capsule called 'Spouse Grooming Capsule' is organised for their wives. The training is imparted by the wives of the instructors at this wing from social etiquettes to personal grooming in this capsule.
Generation system
In order to help the first-termers settle in the new lifestyle and gruelling schedule of ACC, there is a 'Generation System', where groups are formed. Given names such as Royal Mighty, Aquaguard, Scorpion and Dhoom, these generations develop bonds for a lifetime.