The end of 2016 has come and the new dawn of 2017 is waiting at the door steps, with new things to happen. Every year, we take resolutions to improve our life from the previous state. But somewhere, we leave certain voids that lead to the imbalance in the execution of the plans that we make for the New Year.
Talking about the Defence aspirants, they need to stay punctual and active toward their aim in order to join the forces. Now, the New Year is just about to arrive. So to make this year productive for your aim, take a resolution that will bring you closer to your aim.
Target Your Aim – The first resolution for an Armed Forces aspirant is to find out the suitable route to reach your aim. It is well said that Achievers don't change their aim, they change their route to reach their targeted aim. This year, find out your perfect route that will take you to your aim.
Make a Strategy – There is a difference between hard work and smart hard work and to reach your goal, you need to focus on smart hard work, where strategy matters. Find out the aspects to focus on, decide the time that you should devote for expected results and making a plan for your goal by considering all information about your aim.
Find Out The Shortcomings And Overcome Them – The crucial point here is to eradicate what is taking you down. A successfully person is not the one, who does not makes mistakes, but they learn from mistakes, overcome their shortcomings and make a perfect approach in every attempt. Nobody is perfect, but it is only you, who knows yourself better than anyone else. Find out what unwanted you possess or what is required in you that you are lacking.
Give Your Best In Whatever You Do – Don't leave any void in your hard work. Make this year remarkable, memorable and sparking. Don't compromise in hard work, say no to laziness and delays and get infected with "Zero Error Syndrome". Make it a do or die situation, then only you will get what you want. Stay constant in your efforts and bring up your efficiency mark every milestone achieved.
Stay Lively And Plan Your Efforts – A lively and open mind always performs better and efficiently as compared to a mind having the burden of various things. So take a resolution to keep the mind free and lively to sort out every aspect of the life in a tangled form. That's what makes a difference between a common man and an officer. This quality will help you in every phase of your life.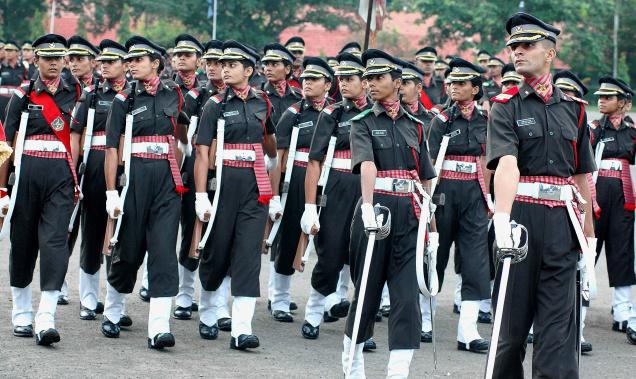 Conclusion:
The resolution works for those who follow it with dedication and strong will. Such people get what they are targeted at. Being an Armed Forces aspirant, you should make a plan to follow certain steps that will take you toward your aim. To raise your performance your desire to join the force has to be strong and bring determination in yourself. So take resolution that worth your efforts and make 2017 a sparkling year of your life.
Read More: