At about 1600 hrs on 06 March 2016, in the 'B' Boiler Room of INS Viraat, the material providing heat insulation for water pipes started smouldering. The then Chief Mechanical Engineer, Late Ashu Singh took a lead role in successfully fighting the fire relentlessly.
After 35 minutes of his struggle with all other watch keepers and Standing Sea Fire Party (SSFP), he managed to take correct procedural steps in crash stopping B1 boiler which was last in use and securing other machinery in the vicinity.
In the extremely harsh conditions with intense heat and heavy smoke, the sailor showed exemplary courage and presence of mind in safeguarding the national machinery worth crores of rupees.
He also safeguarded the life of other firefighters without thinking about his own safety and guided them to evacuate boiler room in time, thereby averting a major disaster.
In the process, the sailor, undeterred and unmindful of his own life, displayed conspicuous gallantry, exemplary leadership, selfless service, outstanding professionalism and presented an example of "Service before Self".
Ashu Singh, disregarding the pain & suffocation had sacrificed his own life while ensuring the safety of fellow shipmates and the aircraft carrier.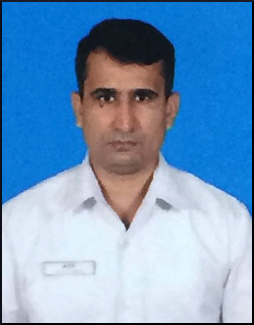 This feat of courage by the sailor, in saving both, personnel and the equipment at the cost of his own life is an act worthy of recognition and is in keeping with the highest traditions of the Service, and therefore, (Late) Ashu Singh, Chief Mechanical Engineer is awarded Shaurya Chakra (Posthumously).