There are many candidates who keep asking that they do not remember their previous SSB attempts or particular details related to their previous SSB attempts may it be the btach number or chest number. Also, many candidates are asking if it is mandatory to mention their previous SSB interview attempts as they are not sure if the board keep the record of previous SSB interview attempts.
Also, many will think that the more their SSB attempts chances of failing again increases.
Indian army has come up with the important notice where they have clearly asked candidates to mention the number of SSB attempts. Below are few points we would like to clarify if you stuck while filling up your previous SSB interview attempts.
It is totally fine if you don't remember the date, chest number or batch number. Fill the simple details like, Name of the entry like CDS, TGC etc. Mention the month and year these details are easy to remember.
Always write your SSB details in a paper and keep it safe. It is good to record all details including batch number, chest number, SSB name etc.
If you miss mentioning the SSB attempts while applying, make sure you fill the correct details in your PIQ form at the SSB.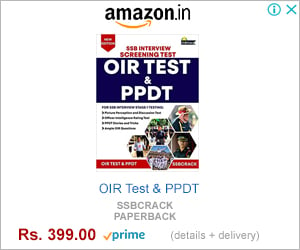 Important Notice from Indian Army on the number of SSB attempts:

Number of SSB Attempts. There is no limit to the number of times a candidate can appear for SSB. However, candidates misinforming /concealing the number of attempts already taken, when called upon to declare the same, are liable to lose their candidature at any stage of selection process once the same is noticed by authorities concerned. Failure to clear Stage 1 of SSB is also counted as one attempt.