Dear Aspirants, I am Payal Panigrahy sharing my story of how I cracked SSB Interview in first attempt and got recommended for,
I was called for my AFSB for the Meteorology entry of the Indian Air Force. Being a first timer, the first day had me a little nervous. We reached the AFSB center escorted by designated personnel and directly taken to the Testing wing. The first test of the day was the OIR (Officer Intelligence Rating). It comprised verbal and non-verbal aptitude questions and there were two such tests conducted. It was fairly simple and also enough examples were given prior to the test. After a short break, chest numbers were given and Picture Perception test began. We were shown a blurry black and white picture and asked to write a story on it within four minutes. I was fairly confident about my story. Then, we were split into groups and led to the Discussion part of the test. First, we all narrated our own stories and then discussed upon a common one. My narration went pretty well. The discussion was also a civilized one, with everyone getting to speak at least once. We decided upon a theme that 4-5 of my fellow mates had in common and build on it. We nominated one to narrate the story to the assessors. After about 20 minutes, the screened in candidates were announced. Four people from my group made it. There were 23 girls screened in. After thorough document check, three of them were sent back due to lack of adequate documents. Finally 20 of us were given permanent chest numbers and ID cards. We were allotted three rooms with around seven in each. The rest of the day was free for us.
Next morning, we were led to the Psychology test consisting of TAT, WAT, SRT, and SDT in that order. While I could do fairly well in TAT and WAT, I did not fare so well in my SRTs. I could only finish 35 out of 60. I had prepared for the SDT already so that went fairly well. I was a little disheartened with my performance in the SRTs but I had my interview immediately after that so I tried to focus on it rather.
My interviewing officer was a lady officer. She was warm and made me comfortable in the first few minutes of the interview. My interview lasted for almost 2 hours. It was the longest in my batch. I had questions regarding my schooling, college and job. The experiences, learning, influences, etc. I was asked about my family background and the various places I have stayed in. I was asked a lot of questions regarding why I decided to pursue this career at this stage of my life when I am already doing very well. I was asked about my inspiration, passion for the forces and a little bit about the recent news and developments regarding the Armed forces in general and the Air Force in particular. I could answer most of the questions satisfactorily and the tone of the interview remained positive throughout. In the latter half, it was getting a little difficult to remember the entire sequence of questions. But I was satisfied with my performance. The rest of the day was again free for us and we spent most of it discussing each other's interviews, past SSB experiences.
The next two days were for the Group testing. We were split into three groups and each group had a Group Testing Officer. The first day, we had Group planning exercise, group discussion, progressive group task, half group task and lecturette. There were two group discussions, the topic for one of it we could choose while the other was given to us by the GTO. Both discussions were smooth and very good points were brought to the table. In the GPE, we were explained the situation, and the layout and then given some time to write our solution down individually. Later, we had a discussion again to get to a common solution. GPE also went really well and we could agree upon a common solution, set the timeline for various tasks and allocate resources appropriately. The PGT and HGT are all about using helping materials to cross obstacles. Our PGT was good and we finished all four obstacles in about 30 minutes. The HGT was not really good for my group. We struggled a lot to agree on solutions and even though we did complete the task, I think we could have thought of better solutions. Next was the lecturette. We would get 4 topics and 2.5 minutes to prepare on anyone of them and speak for 3 minutes. I chose the topic "Border Disputes'" and spoke fairly well on it. Again, we were free after that and we went out to visit the Chamundi temple in Mysore.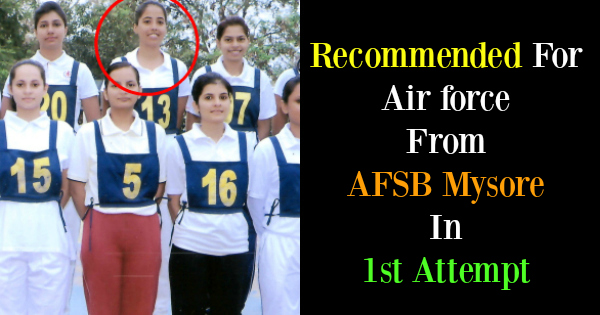 The second day of GT began with the Command task. We were all made commanders by turn and asked to cross one obstacle with the help of two subordinates. My command task happened almost in the very end. Initially, the GTO interacted with me asking questions about my job and the decision to join the forces. It was an informal chat for about a minute or so. My task was a little complicated but I managed to cross it in the given time. Then, the GTO changed a few colors in the obstacles and asked for solutions. I could solve all of those scenarios and was then sent back. Next, we had the Individual obstacles. There were 7 obstacles that we were to attempt. I could only do 4 of them (5+1+2+6= 14) in the given time. With this, GT was also over. Since we were free for the rest of the day, we visited the Mysore palace.
The fifth day, Conference was scheduled in the morning. For me, it was a short one. I was asked about my choice of college, grades in college. I was also asked if I could survive in a profession that is dominated by men. It lasted for about 5 minutes.
Then, finally the results were announced. 2 candidates got recommended, including me. It was an overwhelming moment. We stayed back for another 6-7 hours to finish our forms and returned to our homes.
This was my first SSB experience. I had always heard about SSB memories from people and I realized how true it is. Within those five days, you make friends, memories, and conversations for a lifetime. We used to sit in the motivation room and stare at the Uniform-clad officer mannequins, the aircraft models, the badges. Recommended or not, SSB can teach you a lot about your own self and I certainly will cherish it always.
I have my AFCAT entry AFSB in Dehradun on 22nd May, 2017. Looking forward to another wonderful experience.
SPECIAL THANKS
Scholar Buzz for their Round the Clock Support.