Hello aspirants. This is Chinmay Shriram Joshi from Pune, Maharashtra. I had always heard the proverb 'Persistence Always Pays' but on 14 July 2017 I experienced its real meaning. After 3 long years and 5 failed attempts, I have finally made it. I have been recommended for the flying branch of the Indian Air Force from 3 AFSB Gandhinagar and have subsequently cleared the Computerized Pilot Selection System test (CPSS) from 1 AFSB Dehradun.
Since class VIII I dreamt of joining the Indian Armed Forces. I started pursuing my dream and studied hard for NDA. I cleared the written examination twice but was conference out from 22 SSB Bhopal and 20 SSB Bhopal in 2014 and 2015 respectively. I also got a call for TES-33 but got screened out from 17 SSB Bangalore. However these initial setbacks did not deter me from my goal. I pursued Bsc(Computer Science) from Ferguson College, Pune. The 3 years at Ferguson completely changed me. Refreshed, I appeared for AFCAT in August 2016 and cleared it. But luck did not favour me then as well. I got screened out from 2 AFSB Mysore. I met a similar fate when I got screened out from 17 SSB Bangalore for IMA-143. However I had learnt to face failure and rise every time.
I cleared the AFCAT again in February 2017 and got a call for the AFSB on the 10th of July from 3 AFSB Gandhinagar. This time, however, I decided to focus more on my attitude rather than specific tests. I decided to enjoy the entire duration of the AFSB and leave the baggage of previous failures behind. Also, I concentrated at the task at hand and did not think of recommendation everytime, though it was always there at the back of my mind.
On the 10th of July, our screening was conducted immediately after the reporting. 30 of us were screened in and I was given chest number 16. The screening was followed by the psychological tests in the evening. The difference that I noticed during the psych tests this time was the spontaneity. My responses were natural and there was no preemption anywhere. In the GD and the GPE I did not speak frequently, but whenever I spoke I gave out valid and logical points which were further discussed by the group. My ideas at the PGT,HGT, and FGT worked too. In my personal interview, the IO asked me," So Chinmay, do you drink or smoke?". I replied," No Sir" upon which he asked me crudely," Then why do you want to join the bloody Indian Air Force?" "Sir I want to join to fly and not to drink" I replied and both of us laughed later. My interview lasted for just 25 minutes.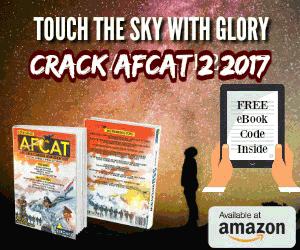 In my conference, the moment I sat down, the DSO asked me," Chinmay what is failure?" to which I replied," Sir it is the foundation of success". "Have you faced failure in life?"."No sir, I have just met with obstacles", I replied. After everyone's conference was over, the DSO came into the hall to announce the results. He opened the file and said," So gentlemen, we have recommended only one candidate today. And his chest number is 1………6………16!!!". Upon hearing my chest number, I couldn't feel my feet and was totally numb. From the day I had been conference out for the first time I had always known that this day would definitely come. My family, friends and well wishers had supported me throughout this journey. Especially my grandfather whom I had lost just a week before my AFSB.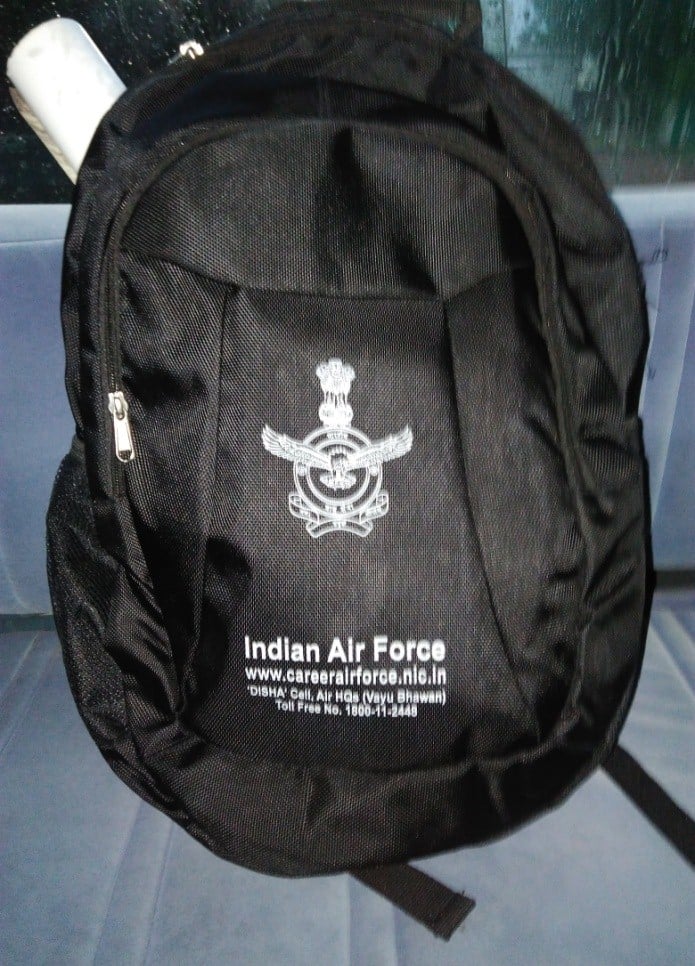 'Failre doesn't rattle you down. Instead, it readies you for tougher challenges in life'. Jay Hind!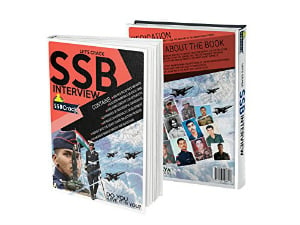 To crack SSB and AFSB Interview get "Let's Crack SSB Interview" Book from Flipkart. Trusted by thousands of defence aspirants
Also Download Helpful eBooks: