After Lt. Shilpy Gargmukh who became the first territorial army officer, Lieutenant Supriya Choudhary has joined the territorial army and became the first woman to join the TA from Rajasthan.
Lt. Supriya, a resident of Gokhari village of Alsisar tehsil in Jhunjhunun district said that women should come forward to serve the country. If we get an opportunity to serve the country, we should always be ready for that. For the service of the country, daughter of Gokhari village of the district and Bahu of Hetamsar village has glorified the district.
Lt. Supriya tells that she got this inspiration from her husband Varun Singh Poonia and family working in ONGC. Supriya also commanded the Republic Day Parade in ONGC Headquarter Dehradun and is also an active player.
During the training in the army, due to being alone girl faced many obstacles. But firm determination and perseverance did not allow these obstacles to come back. Lt. Supriya has told women that they will fulfill their dreams by taking complete trust in themselves and proceeding further.
The exposure at ONGC rejuvenates my spirit and I also feel motivated to apply my scientific & research knowledge in the field of Oil & Gas. As a Scientist, I am working with this great organization from 2013 and this journey has been very enriching for me professionally and personally.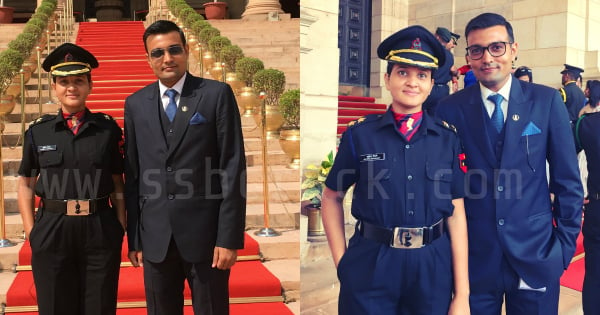 It is my privilege that I got opportunity to serve my country by joining the territorial army. Meeting with the Honorable President of India & Chief of Army Staff of the Indian Army on the occasion of Territorial army day in the year 2017, is a dream come true for me, which would not have been possible without the support of ONGC. I also feel honored by participating in Republic day parade at ONGC HQ, Dehradun, and leading the parade as a parade commander is another feather in my cap, added by ONGC.
Physical fitness is a key factor for a healthy work culture & our organization encourages me to maintain physical well-being by providing state-of the art-sports facilities and various platforms to prove our mettle. After joining ONGC, I got ample opportunities to pursue my passions such as playing badminton, lawn tennis & golf, trekking, social activities & by this way organization is grooming my personality too.
It is my pride association with ONGC, that has helped me rise and shine. l wish, ONGC to achieve greater heights in the future and nurture many more individuals like me to realize their true potential.