Hello my name is Rohit Singh. I want to share my recommendation experience with you. I got recommended from 2nd AFSB Mysore in my first attempt. The date was 6th August 2018 and place was Mysore. Very excited and nervous was my condition. The next five days were gonna change my life and I believed it. I Reported at the station and was amused to see a lot of candidates and started guessing who would get selected and rejected. The bus reached 2 AFSB Mysore, a wonderful place. Then the stage 1 testing started. My OIR 1 went very bad and I felt the fear of being screened out because in two OIRs I was able to attempt only 64 questions out of 80. Then in the PPDT, the picture was a mess but I wrote a story as I felt like. The discussion was awesome. Even in so much of chaos, I was able to attract the attention of everyone when I said something and they understood as well as respond. They chose me as their leader to present the story in front of the assessor. I thanked them and narrated the group story. Then we went for lunch but my mind was inclined towards the results only. At 2 pm the officers came with the results. Somewhere in my heart, I knew I will be screened in but still felt a lot of pressure due to a large number of candidates that reported that was 320. They called my chest number which was 102 and I felt like I was alive. Total of 114 candidates got screened in that was also huge. But the first battle was won. Now the final battle had begun.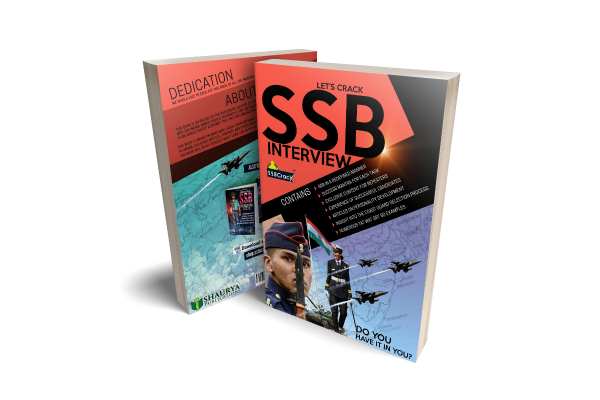 Day 1 (EVENING TIME)
We were just celebrating our screening when we got to know that the psychological test will be conducted on the very same day of screening. We were already tired but we geared up for the test. The test went on for 3 hours continuously. I wrote all the stories in TAT. I completed all WATs and all 60 SRTs. I was quite satisfied and happy with my performance.
WE WERE TOTALLY FREE ON DAY 2 WHILE OTHER THERE RESPECTIVE TESTS.
DAY 3 (GTO)
It was a very important and well as difficult day. In the group planning exercise, we were shown a model of an area and some situations were narrated to us by the GTO. We all wrote our solutions and discussed among us. I was too cautious not to dominate the discussion as well as to speak adequately.
Then came the group discussion. The officer gave us the first topic by himself which was increasing brain drain in India. The second topic was chosen by us which was increasing violence among kids. I participated very actively in the discussion with a lot of interesting points and knowledge which my whole group appreciated.
Then came the lecturette and my fingers were crossed. One by one candidate went to the GTO and chose their topics and spoke. Then came my turn, I went to the officer and picked the card on which there were six topics. I chose the second one which was reservation for women. I spoke for exactly three minutes as told by the GTO. Three minutes passed very fast because I was having a lot of material for that topic.
In the PGT, we were able to complete all the obstacles and my participation there also was awesome. Then in the half group task also my team which was having four candidates successfully completed all the tasks with ease. Though the tasks were not a cakewalk, it demanded lots of brain input. My command task was very amazing. I was called thrice as a supporter by the candidates. Each obstacle had its own level of difficulty.
I was called in the end. The GTO did some chit chat with me. He was very awesome.  Then I called my helpers and started applying my mind. He challenged me a lot by increasing the difficulty as I proceeded. When I was about to complete he gave me the most difficult challenge. I thought a lot about it and time was also passing. My hands were shivering and I was continuously staring at the obstacles and thinking. But suddenly a great idea struck my mind and I immediately applied it. He replied, 'Ok Rohit it is a workable idea I will give it to you'. I felt relieved and very satisfied.
Then in the individual obstacle, I completed 8 tasks out of 10. I started from the task number 10. Since I was very active in sports, I completed the tasks with ease.
DAY 4 (PERSONAL INTERVIEW)
I went for the interview on the given time. I heard from the repeaters that say this, say that but I knew that I have to answer as I feel like. The IO called me in and I gave him my file and the interview started. The interview went for 50 minutes. I was very satisfied with my answers to him. But when I came out, I really didn't know how he would have perceived me.
DAY 5 (CONFERENCE)
Turn by turn we were called for the conference. When I went in I saw 30 officers In front of me in their uniforms. As I entered, one officer said 'Good morning Rohit', I started searching for that officer in those 30 officers. But then I replied 'good morning' collectively and stood beside the chair. One of the officers asked me to sit down. Then he asked 'you are having the birthday next week Rohit, what are your plans?'
I replied with a smile 'No plans sir, I will enjoy with my family'. Then they asked some more questions and asked me about my stay. I told them it was very memorable and awesome. Then they said 'Okay Rohit you may go now' and I left.
Then we waited for hours for the result to come. The DSO arrived in the auditorium with the results where all the candidates were sitting. He started announcing the result and he called my chest number 46. My heartbeat stopped for a few seconds. My hands were shivering because it was a hell of a moment for me. I got recommended out of 320 candidates in my first attempt. Only 13 candidates got recommended. After that, we spent our time filling forms. On the next day, we had CPSS and 10 cleared it. I also got fit for Airforce in my medicals and in merit.