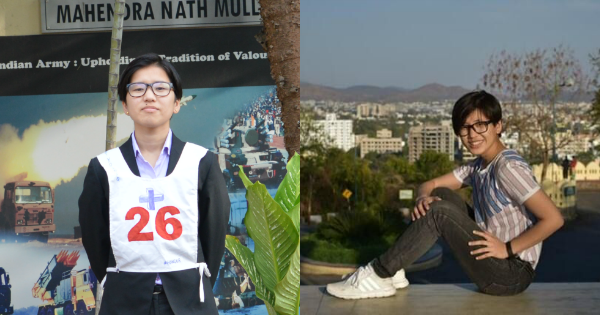 I am Ipupu Mena, and I belong from Lower Dibang valley a beautiful place in Arunachal Pradesh. I secured AIR 1 for SSC TECH entry civil engineering course 23 in my third attempt. I don't belong to a defence background, in fact I didn't even have any idea about SSB and how to join the armed forces, till I went for my first SSB. My first attempt was in 2016 for UES Navy entry, and I got Conferenced out. I gave up for a while after my first attempt, as I couldn't understand where I lacked. Then finally after 2 years, I made up my mind to join the armed forces no matter what, I took it as a challenge, I wanted to prove myself. I didn't join any coaching classes, I started preparing sincerely and diligently for SSB on my own, watched numerous YouTube videos and read a number of blogs on SSBCrack. In September 2018, I went for my Navy SSB, and I got conferenced out again. After my second attempt, I got a very clear picture of the area where I had to improve myself. In my third attempt which was the first time for army Tech entry in November 2018 at south selection centre Bangalore. I was confident since the very first day that I would get recommended. Getting screen in has always been easy for me. I attempted all the questions in the OIR tests, made a good story in PPDT, which was unique from the whole group. My Narration was good, GD was a fish market, I spoke less but kept my point whenever I got the chance, and ultimately, I went with the story of the whole group.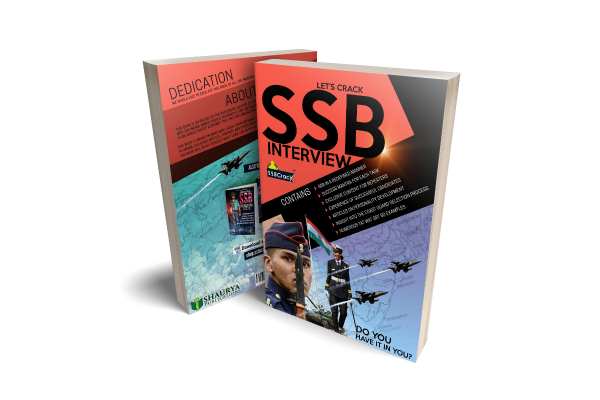 Psych test went pretty well, in TAT I wrote stories that were naturally coming to me. I wrote all the 60 WAT test and all the 60 SRT. For SD I had prepared and practiced very well before my SSB. My GTO too went quite well, cooperated very nicely with my whole team. GD and GPE went fine, but our solution wasn't up to the mark in GPE. I Wasn't able to give much idea in PGT, but I did very good in HGT. Helped and motivated my team to win the Snake race, this task was the best. In lecturette I got the topic 'Make in India', I explained what it was, spoke about its Pros and cons and kept my views on how to make it a successful one. In Individual obstacle, we were given 8 tasks. I performed all the 8 tasks and repeated 3 more. I  repeated those tasks which were easier to perform with the aim to gain higher points, I chose Commando, Monkey jump, and Tarzan. For my command task, GTO Sir called the GTO Ma'am of the other group as well. I was asked to do all the three options. I completed well in time. Both of the GTOs were satisfied with my performance.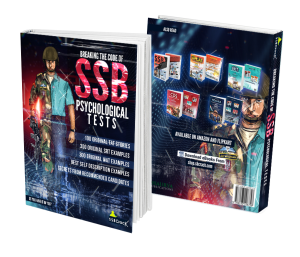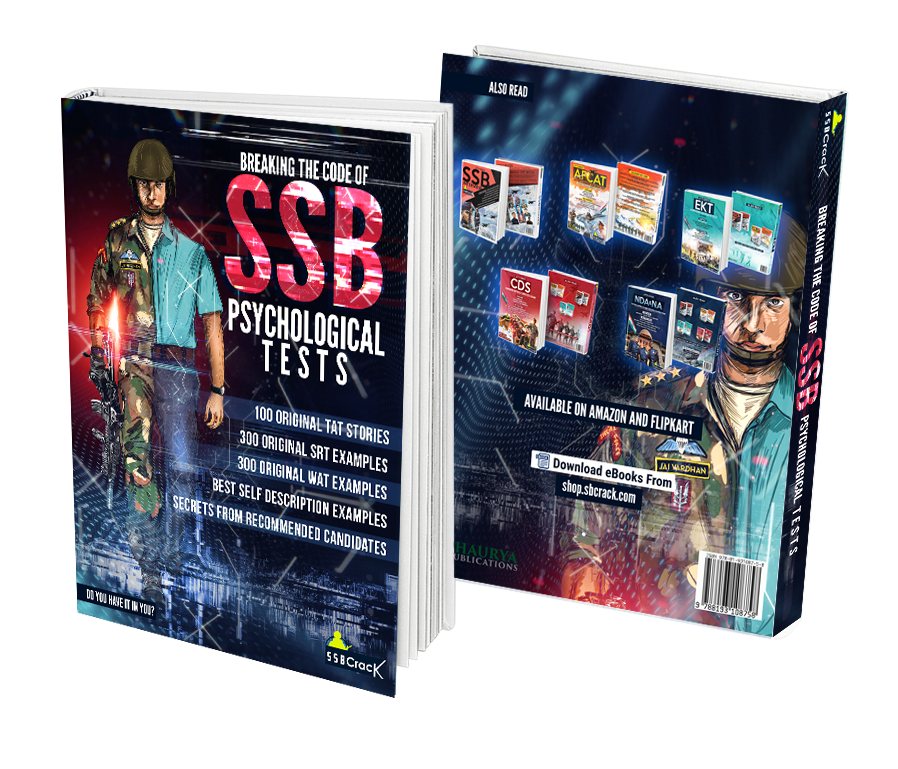 My personal interview was on the 3rd day after GTO, I quickly changed and got ready in my formals, then I went for my interview with full confidence. My interview went very well, I answered most of the rapid-fire questions. Whatever he asked I answered it and when cross-questioning was done, I justified it all very nicely. I accepted my past mistakes when I was answering him, told him what I did to change myself and rectify my mistakes. Though there were times where he didn't agree with my views, I stood for myself, I didn't change my words and gave my logical reasons why. He asked me some current affairs, tech and math questions too.
IMPORTANT – Download eBooks for SSB Interview Preparations
On the conference day, I was so chill because I knew how my performance went and was 100% sure of getting recommended. Then as predicted my chest no. 14 was called.
And here am now, got recommended for Indian army with AIR 1, will soon be joining OTA Chennai.
Some tips that I would like to share from my experience to all the aspirants is that
If you want to bring changes in yourself start with your thought process first, then execute them in all the small things that you do.
Have a high level of patience, and be very calm but energetic and lively throughout the SSB process.
Become aware of your subconsciously dominating or submissive behaviour in GTO tasks, then bring the required changes.
Have a good knowledge of current affairs, defence, what you did in your past and what you are doing right now, also prepare your justifications for the cross-questionings.
Lastly, the most important point, display good confidence, not less and not more.
I did mine now it's your turn. Go prove yourself.