कर्म वो करो जो करना ही फल लगे। Hello everyone I am Divyansh Rana from Dharamshala, Himachal Pradesh and I got recommended by 1 AFSB Dehradun for AFCAT2020(1). This was my 9th attempt (6 SO, 2CO). Also, I have been declared fit for flying and ground duty. Yes, the journey started in childhood when I became a fauji in a fancy dress twice. I completed 10 from the ICSE board and thereafter went to Kota, Rajasthan for JEE preparation. Now here I underwent immense pressure for 2 years but despite all hardships, I never thought of quitting. I couldn't clear the JEE cutoff but was admitted to a decent university in the computer science branch.
Now during this time I appeared in NDA 2 times but couldn't clear the written. In 1st year I reappeared in JEE and NDA but again failed. During college, I developed a keen interest and passion for fitness and bodybuilding. For 2 consistent years, I work hard all day every day, and competed in 3 state championships. I won Mr Himachal fitness model title and 2 times men's physique competitions. Bodybuilding taught me nothing happens overnight.
No one owns you anything and ain't nobody going to give you a damn but you can have anything you want if you work enough for it. In short, there is no substitute for hard hard work. Now in my 4th year, I was determined to join forces and had already begun preparation since my 3rd year. I cleared all defence examinations like CDS, AFCAT INET.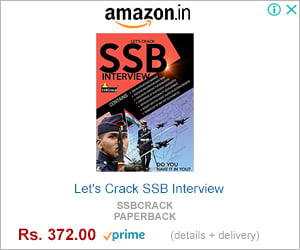 I took SSB training from 2 institutions which turned out to be a boon as well as a curse. In one of the academy an air force psychologist from 1 AFSB Dehradun said to me " Tu saale kabhi recommend nahi hoga(3times)". But friends "समय बलवान है". I got recommended for the air force and specifically 1 AFSB Dehradun. Clearing CPSS was a great experience and fun as it all about psychomotor responses. The experience during medicals was worth remembering.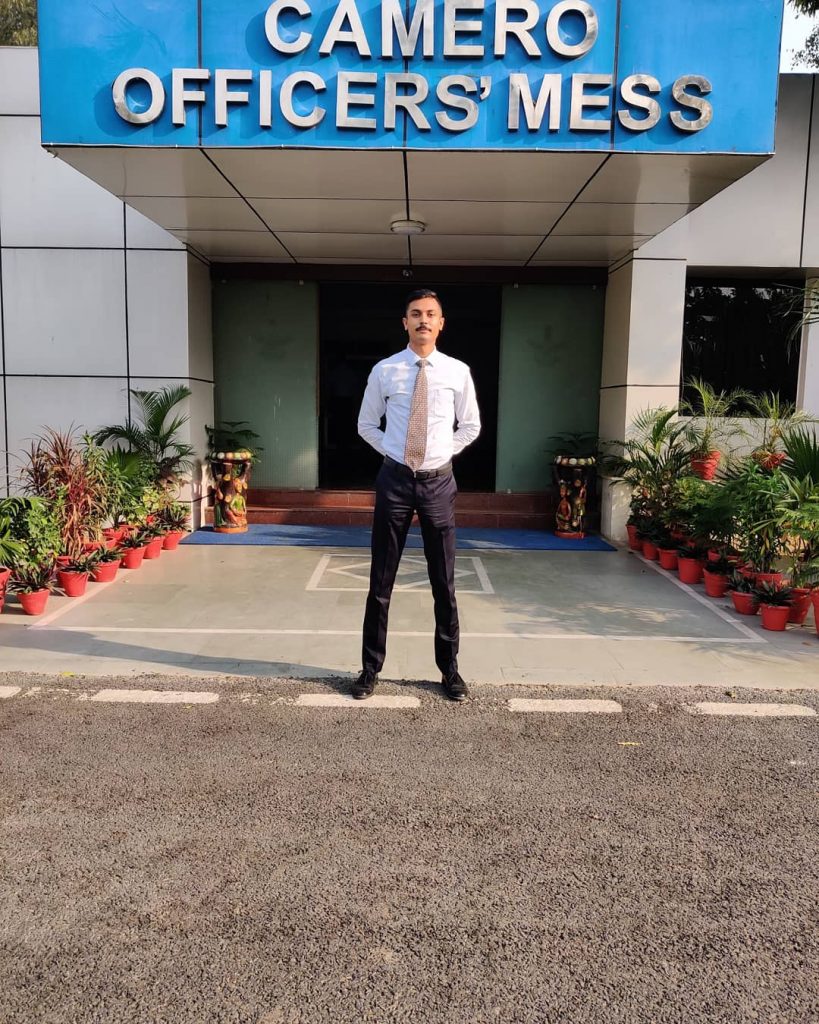 I aspire to join special forces and that is what i told the IO each time. In just over an year i gave 9 SSB and even during covid. I took the risk of preparing at home and not joining a company but you can't get everything along with doing everything.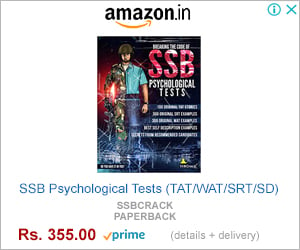 Eventually, I understood that SSB is a process made by "humans" for testing "humans". So it might be supreme but is not infallible. Friends, there is no specific preparation for SSB but you have to prepare for life. Every day should be a day to improve and become a better version of yourself. Keep your critics close as it will help you know your grey areas.
A person doing good in life will perform well in SSB but a person not doing good in life cannot do good in SSB. "Working hard will lead you to failure. Yes! Working extremely hard will lead you to success!"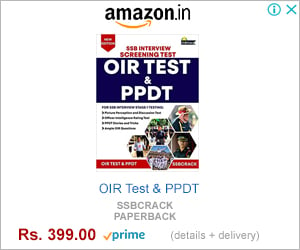 My message to all my brothers and sisters is we all have the potential but one must be willing to sacrifice and take the risk. Remember "WHATEVER IT TAKES".
Jai hind