Hi defence aspirants, this is Prashanth hailing from one of the cleanest cities Mysuru, Karnataka. I have been recommended from 2 AFSB Mysuru to join IAF as a MET (Meteorology) officer in my 6th attempt (3 SO and 2 CO). I have my bachelor's in Aeronautical engineering from Acharya institute of technology (Bengaluru) and my M.Tech from Lovely Professional University (Punjab).
In this story, I will be sharing my journey from 'can I be an officer? to I'm going to be an officer'! I'll also be sharing about my failures and how I prepared to overturn it.
I'll start with,
My two reason to choose armed forces as a carrier are
At most respect and highly decorated carrier.
Adventurous job profile.
Throughout my life, I always had a special respect for the armed force personals. This particular feeling consolidated me in taking armed force as a carrier but not seriously in the beginning. I was the only student from our class to get shortlisted to join Infosys but was rejected in my documentation process, as I had a backlog in my 7th sem. (everything happens for a good reason). I was a sports kid who used to represent my college and university in various sports such as Baseball (yeah, you read it rite its baseball and we even have our national team!!:), cricket, Table tennis etc etc. I also joined NCC due to my roommates' pressure, I was an average cadet who attended 2 basic camps, only to get my C certificate.
By the time I started preparing for armed force exams like AFCAT and CDS in my final sem, I got a free sports quota seat in LPU for my masters. Coming from the middle-class background anything free will be grabbed to the best rite? So, I ceased the opportunity and joined LPU. Also parallelly, I started preparing for SSB and applied for various entries such as MET, SSCTECH, SSCNCC and TGC.
1st attempt – MET entry in 2AFSB Mysuru. (conferenced out)
MET is one of the direct entries of IAF which requires a master's degree in any science field (MSc, M.Tech) to apply. My interview and GT went really well but my psych didn't. My preparation for psych was very bad that, I didn't even prepared for SD and TAT blank slide story (which is usually a readymade content). My interview went for around 45 mins and asked everything from PIQ, family, friends, academics, extra-curricular, 5 national and international news. One question I liked was, he asked me about my plan-B and my answer was simple 'no plan B'. he asked why? I stated 'if we have plan B, then there is safety net that if plan A fails then we have plan B but if we only have plan A then all the energy and mindset is invested in plan A and there is no room for self-doubt'. He really liked my answer and gave a big smile. There's no right or wrong answer, all required is your genuine and matured justification. After conference, only one got selected and I was devastated and broken. I knew I had to work much more. Went home and wrote pros and cons of it.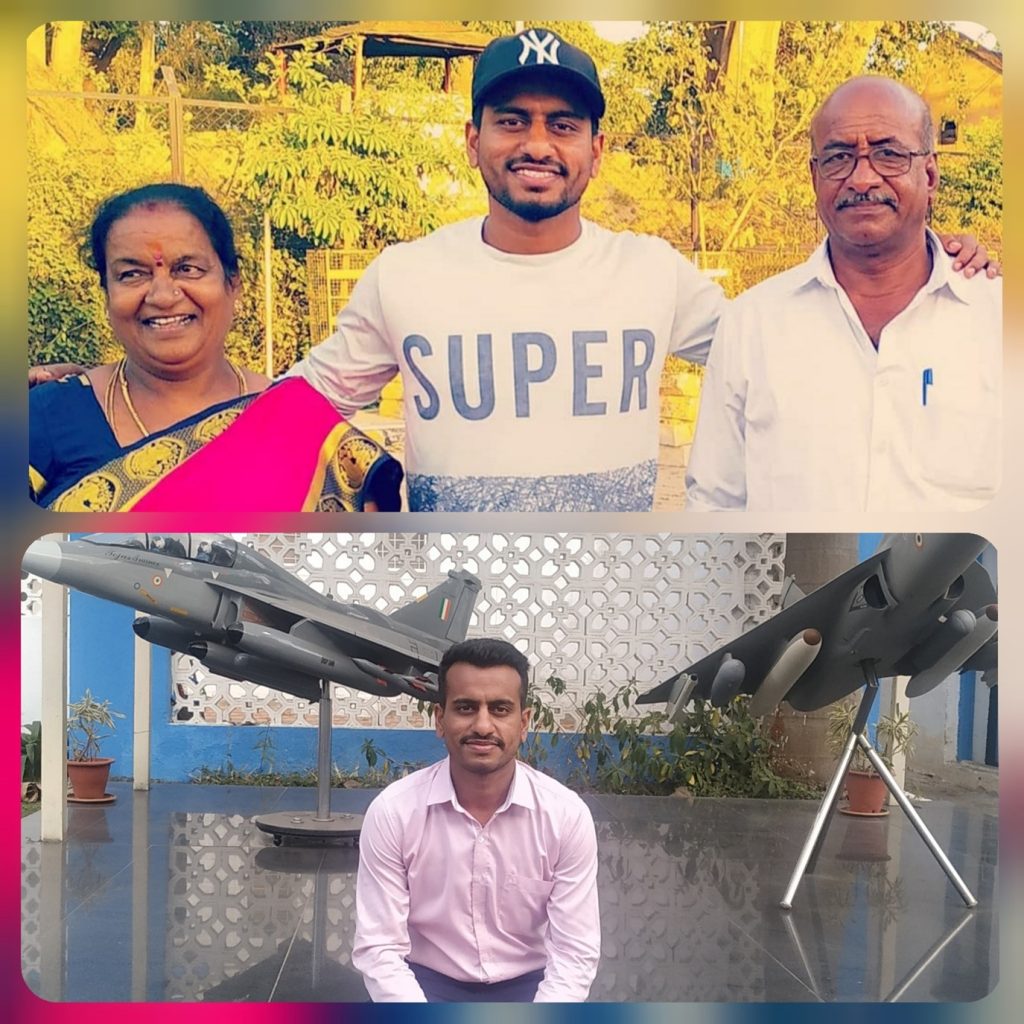 2nd and 3rd attempt – SSCTech and SSCNCC in Kapurthala (Screened out)
I was completely shocked seeing 350+ candidates reporting for both the entries. Here I was a repeater and the discussion was hell. My OIR went well and in the group discussion I got panicked due to thriving competition and started raising my voice in-order to make my point and get noticed by the officers. From our group, only one candidate got screened-in, who didn't even speak a word!!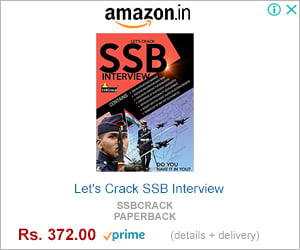 4th attempt – TGC in Bengaluru (CO)
For this attempt, I was travelling from LPU to Bengaluru where I was much more excited to meet my family than the interview. In GD I tried to initiate the discussion (in PPDT) but was interrupted by my groupmate parallelly. I told him to carry on and kept quiet (you can see some maturity in me). I gave two to three points and listened to others ideas. I was screened in. For this attempt, my preparation was pretty good. All went good until interview! In interview, things like academics, family, friends, sports went smooth. Then came the current affairs. few questions he asked was, what is strait of Hurmuz? (I was like, what is asking about hormones? lol), oil trading, what is Israel and Palestine conflict? Some countries relationship with India. Why army? Which regiment you want to join? (my knowledge about armed forces was zero and I didn't even know which regiment to join. So, I said 'I don't know sir'. He lost his enthusiasm from listening to my answer.)
conference day – 3 got selected and I went with my pros and cons list at home. I never knew that, the day I left LPU will be my last day in LPU (Corona pandemic lockdown). Lockdown was a complete boon for me as I utilised it for my preparation.
My preparation was between April and July, 2020. Initially, I wrote down the pros and cons about myself. Few areas I had to work out was on the current affairs, knowledge about armed forces, clear mindset and practising the selection mode of SSB. Just to keep myself positive I also wrote down the things I was good in, like fitness, positive attitude, hardworking, academics, sports achievements, NCC (this info gives us an upper hand than the cons and feels positive).
Current affairs: to improve my CA I subscribed for the hardcopy of 'The Hindu' newspaper and used to read it completely for 2-3 hrs. I wrote the important news in an A4 sheet paper. I also downloaded news apps and watched various debates in YouTube. Special credits to khan sir and Prashanth Dhawan sir (world affairs).
Armed force knowledge: most of the info I got it from Quora and YouTube. I had subscribed to channels such as defence detective, defence squad and other military channels.
I had also downloaded SSBCrackExam app which used to keep me updated with latest armed force info and I used to read the success stories of aspirants and took the tips of dos and don'ts. If you have quality of learning from others mistake then success stories play a big role.
Mindset: mindset plays a big role in cracking SSB. Whatever info you have in your mind goes into vain if your mindset is not set. I perceive that the clear mindset can be achieved by gaining all kind of knowledge required to achieve the objective. We should know what we are capable of, what SSB is expecting from us, what to deliver at what time. Basically, we should control the mind not vice versa.
Practice: since I was weak in current affairs, I used to revise the information written in A4 sheet at regular intervals. To improve my English vocabulary, I used to write down the important words along with its meaning in A4 sheet and tried to use it in normal conversation. I used to sing English songs looking at its subtitles in bathroom. I used to do static exercises during lockdown to keep myself fit. I used to keep the opening line of PPDT discussion same. I was pretty good at OIR but still practised.
For psych, my stories in TAT had characters who took volunteer responsibilities. I had practiced WAT and SRT pretty well in mobile apps. SD was already prepared in home. Ideas from YouTube and experienced candidates really helped me a lot.
For GTO, I didn't practice much for this, as it was much of a group task (sports and group activities from college comes handy here)
For interview, videos of mock interview and tips from repeaters helped me a lot. I wrote down the answers to the questions which could be expected from PIQ and decisions taken in my life.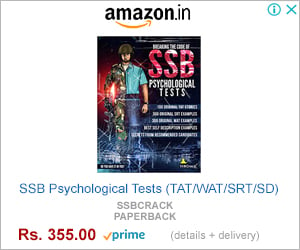 5th attempt: SSCTECH Bhopal (SO)
Though I had prepared better than last time, I couldn't get screened in. I suppose the OIR papers were bit difficult as board got new set of papers which had more of a numerical problem. Only 09 candidates got screened in out of 120.
6th attempt: MET Mysore
Before letting you know how the experience was, I would tell you about my mind state. My AFSB was in November and in the month of September I lost my mom due to lung cancer. So, you can think about my mindset. I hadn't prepared my best, I was broken, I literally took a chance that's it.
Here, I just backed my strengths and whatever I did was normal. In psych and GTO everything I did was just average and fine, but what I constantly kept in mind was that I won't do any negative impact. I used 2-3 days before interview to brush up my knowledge and mindset.
Interview: the IO took around 25 mins to call me in. The interview started with the question; how did you celebrate your birthday last month? Then I started answering. Few questions he asked is about academics, family, friends, gf, routine, pocket money, motto of IAF, about MET, few current affairs. One question common to all repeaters is how did you prepare this time compared to your last attempt? I genuinely told how I had worked upon my negatives in the lockdown. I don't know if is it experience or practice but I literally had a control on my mind, I knew what to tell, how much to tell, what IO is expecting from his question. He again asked about my friends (cause, I had answered that I don't have any best friends and only friends), he asked me if anything you have to improve on personality, I said nothing sir, I am fine the way I am.
Conference: here I was called quickly and asked about MET. Later they asked what's the factors affecting the weather? I should have actually answered the physical parameters such as density, temperature, pressure etc etc… but I told, deforestation and some other answer, lol. Again, they asked about how I had prepared this time compared to last attempt. Few more question and out.
Btw 24 were screened inn out of some 70s. the president gave a pep talk to take any negative result positively. Then came the result, everyone was nervous and I bet everyone's heart beat was doubled the rate, so was mine. He started calling the chest no's 12, 13 and 20. I was the last to be called, that moment that ***** moment can't be described. I first looked up and thanked my mom and went to the stage.
My family members were happy and my father was really proud. My father didn't know what I was working on and what type of interview it was. He used to tell the relatives that I got a job in airport, lol. A retired KSRTC bus driver, tell me what can he know much about it! it's now time for me to take care of him and my family.
Only 5 got recommended from all centres and the vacancy is 10, so no need to worry about merit list (hopefully). Also done with my medicals. Currently waiting for merit list and planning my future in IAF (GSF)
I have shared few pics of my preparation and for any help you can ping me on my insta @prash_who
For SSBCrack team, you have played a big role in my preparation for SSB and I am really thankful for it. Keep doing what you are doing and I am really sorry that I could not fit the pics properly.
Jai hind