Most of the candidates are confused in thinking about whether to use English or Hindi in SSB interviews. This article will clear all your doubts regarding this confusion. First of all, we should know what is SSB all about.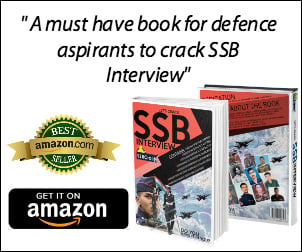 What is SSB?
Services Selection Board (SSB) is an organization that assesses the candidates for becoming officers into the Indian Armed Forces. The board has a holistic approach of evaluating the suitability of the candidate for becoming an officer using a standardized protocol of evaluation system which constitutes personality, intelligence tests, and interviews.
Through SSB intelligence and personality of a candidate is figured out.
Now if we see, personality does not really means that a person should know English to communicate.
Personality is about individual differences in characteristic patterns of thinking, feeling and behaving.
Recommendation of a candidate in SSB solely depends on the OLQ's. If the candidate possesses all the 15 OLQ's then he/she will be surely seleted.
Also Read: Everything You Must Know About 15 OLQs And 4 Factors To Clear SSB Interview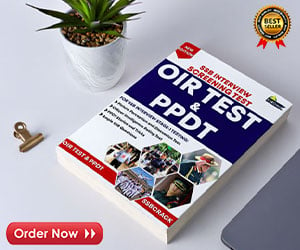 Is English Important?
English is a universal language. It is used to communicate with persons from different regions and places. Now suppose a candidate is coming from down south, he might know fluent English but will he be able to communicate in Hindi?
Similarly a candidate from North East or any other region, they are not used to speak Hindi but their native language. Now if such candidates appear at the SSB, they will be solely using English to communicate and won't be able to understand Hindi if a candidate is using Hindi as his medium.
Secondly, English creates an impression. Many of the candidates come from rural background and most of them are not familiar with English, now if that candidate speaks a normal English, this will be a plus point as he has did his hardwork which the assessor will surely know about.
Candidates should deny the fact that English is important for SSB. It is a preferred medium to communicate in the SSB. We all know, English of a candidate will be improved in the academy training itself.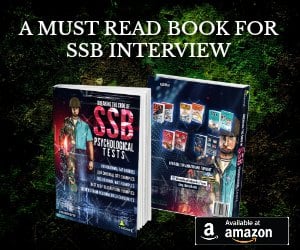 Also Read: 6 Tips To Speak English Fluently In SSB Interview
Few tips to improve English for SSB.
With Reading
Start reading the newspaper or some novels to develop interest.
Whenever find a new word, underline, note, and learn where to use it.
Use those words in writing or while speaking. Invest at least 30 min. Everyday.
With Writing
Start writing in the English language as writing helps to recall it in the future. This will also improve your handwriting which will be a plus point.
Writing down ideas helps in finding grammatical errors.
If you see any topic, try to write your own views with respect to that topic in English, this will not only increase your control over English but also your thinking capability.
With Listening
Listening will help us to improve pronunciation.
Speaking with proper phonetics creates a good impression on the listener.
Listening also teaches proper usage of words.
Listen to great speakers, watch English documentaries, English songs, movies, etc.
Watch movies with their subtitles on, and note down any new word coming, and later find out its meaning.
With Speaking
Lastly comes Speaking. It is the combination of all the above three points. Whatever we read, write or listen, all of these is a reflection of what we speak. If we speak English on daily basis, we will easily get comfortable on communicating with it.
Speaking is the combined result of all the above efforts.
Speaking skills can be improved by narrating a topic, PPDT story, or lecture topics.
Develop a group of friends with whom you can talk in English only.
Don't bother about people who mock you for speaking wrong English, rather improve your skills every day.
I hope this article helped you in clearing your doubts.
If you are preparing for SSB interview and defence written exams, SSBCrackExams is providing a number of courses and study material, enroll today and boost up your preparation.
To crack the SSB Interview, You can join our SSB interview live classes batch and we recommend you to Enroll SSB INTERVIEW ONLINE COURSE. Trusted by thousands of defence aspirants.