AFSB interview which is know as Air Force Selection Board Interview is conducted by Indian Air Force for the recruitment of potential officers for IAF. There are few ways through which one can apply for AFSB interview i.e. CDSE entry, AFCAT entry, FTS etc. There are four selection centres for AFSB interview which are located at Dehradun, Varanasi, Gandhinagar and Mysore.
There are various books which can help candidates to clear AFSB interview starting from the written test till final interview. Do not get confused about the
difference between the SSB and AFSB interview
. Read the articles below if you have any confusion.
Best Books for AFSB interview
AFSB interview is a 5 days process, it is same like
SSB interview process
but with few differences. Candidate gets a call letter for AFSB interview when he/she clears the written examination of any one from CDSE, AFCAT and FTS, all are different type of entries.
Let's Crack SSB Interview
This SSB Interview book by SSBCrack.com is an insight to the procedure adapted at Service Selection Boards, for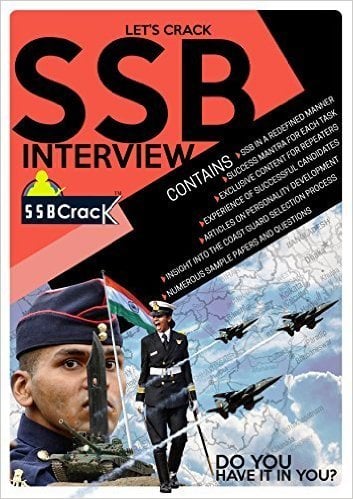 the selection into the Indian Armed Forces. Certainly if you are reading this, you, or somebody you know, is an Armed Forces' aspirant. Pick this one, and we promise you won't regret buying it. This book is unique in many ways. Right from defining the procedure of SSB interview in a different manner, to having exclusive articles, contents and points related to Armed Forces. The book will in all possible ways, guide you in the right direction of glory. Highlights Of This Book: 1) SSB interview in a redefined manner. 2) Success mantra for each task. 3) Exclusive content for SSB repeaters. 4) Experiences of successful recommended candidates. 5) Articles on personality development. 6) Guest interview with recommended candidates.