Conference in SSB interview happens on the 5th day of SSB testing, in conference, all the assessors of a particular board including the president and deputy president, meet each other to discuss and prepare the results of candidates on 5 days testing. There are few rumors and doubts among candidates regarding the conference, lets discuss them one by one.
Procedure of SSB Conference:
Candidates will be called one by one according to increasing or decreasing order of their Chest No. there will be a bell and a display board indicating a chest number just to inform the candidates about their turn to go inside conference hall. Generally Conference lasts for 30 Seconds to 60 Seconds for most of the candidates, few candidates may take more time up to 5 -10 mins or 30 mins sometimes, such cases are rare and they are generally a doubt case.
Instruction for SSB Conference:
Dress well and wearing your chest no. neatly.
Control your fear or nervousness, sometimes candidates get nervous when they see men in uniform. Control your mind and stay calm, however one day you will be same like them.
Wish the person in front of you as soon as you enters the room. Mostly your interviewing officers handle you during conference but sometime some else from the board may take up the charge.
Stay focus and listen to the questions carefully, be loud and audible to others while answering.
Stand up gently and leave the room without much disturbance as soon as you get the instructions from IO/President.
Prepare your self for questions haven't answered during interview, you may face the same questions again in the conference.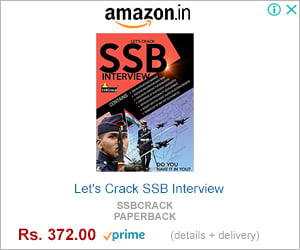 What happens in SSB Conference:
In conference all three assessors viz psychologist, interviewing officer and GTO discuss the performance of a particular candidate and whether to recommend him/her or not. Your results have been decided during conference but sometimes, some of you might have a doubt case so the assessors will again assess you during conference by asking some questions. So, always try to put your best impression during conference.  
General Question in SSB Conference:
What did you learn from SSB this time?
Where did you go?
How do you rate your performance?
Rate your performance out of 10?
How did you improve this time?
Who is the best candidate in your group?
How was the stay?
How was the food?
Any suggestion for improvement of SSB.
Some SRTs or other questions if you are boarder line case.