The personal interview at SSB is a part of 5 days of testing, the personal interview or PI requires more preparation than any other test. Whatever you speak during PI counts and adds it to your personality, also interviewing officers try to know more about you by asking questions of different levels.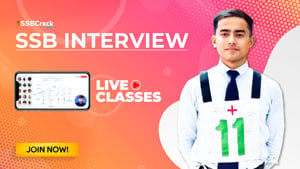 If you are a repeater then you may know that a few basic questions are always asked by interviewing officer. Interviewing officers ask you a series of questions at once and you are required to answer them one by one. It is not difficult if you listen to IO carefully, be calm and start answering one by one in a normal fashion. To help you, below are the few basic questions asked during the personal interview.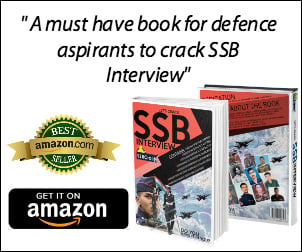 SSB Interview Rapid Fire Questions Asked
Name of the place you come from ?
Institution where you had your education ?
Your 10th class marks ?
Favourite subjects in 10th class?
Favorite teachers in 10th class, why?
Teachers you didn't like in 10th, why?
Your 12th class marks?
Favourite subjects in 12th class?
Favorite teachers in 12th class, why?
Teachers you didn't like in 12th, why?
Any competitive exam after 12th, what was the result?
Your graduation %age?
Why did you choose Btech/BSc/etc?
Participated in any extra curricular activities?
Any special achievement?
Who all are there in your family?
What all they do ?
How do you pass time?
How do you spend your pocket money or income?
Tell me something about your friend?
Who is your best friend?
Also Read: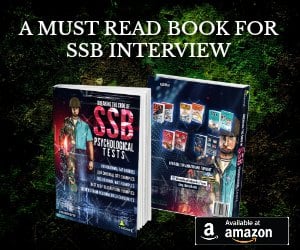 Counter questions based on your answers:
Why your % is less in 10th/12th ?
Why your marks are less in your favorite subject?
Why did you stop playing xyz in college?
How did you prepare for xyz competitive exam?
Why did you fail in xyz competitive exam?
Why didn't you try for NDA after 12th if you were keen to join Defence?
Why you failed in NDA?
Why your %age is less in graduation?
Why your job is different from what you have studied, why didn't you join in your core field?
Why you are not doing any job after your graduation?
What competitive exam you are preparing for?
What else if not Defence officer?
What is your future plan?
What xyz is your best friend?
What qualities you look in a friend?
What bad habits your friends have?
Do you drink, smoke, go to prostitutes?
What your friends think about you?
What is the xyz rule in xyz game?
How would you organize a game of xyz in your college?
What is the latest international news?
Do you know about "xyz" which was in the news recently?
Why your GK is so weak ?
As you are an electrical engineering, define current ?
What do you know about Indian Army?
I guess you are not fit for defence officer, what do you think?
What are the dimensions of the xyz game court?
What is the best and worst part in your current job?
Why you failed in previous SSB attempts?
Tell me something about your hobby of xyz ?
Why do you want to join defence?
What next if you do not get recommend this time?
Do you want to ask something?