"Lakshya" is a film from the Indian cinema showing the incarnation of a boy into a man. The movie inspires a lot of defence aspirants towards their dream job, sorry sorry calling it just a job is the disregard towards those martyrs who led down their lives for the safety, security and honour of their country because no one can let down his life just for the sake of so-called 'job'.
I don't know how many times I have watched the movie but every time it's a new interest that makes me watch the movie being still. The movie is all about a boy who has no future plans that what he will do in the future (or we can say "aage kya karna hai"? In our parent's language) and his answer is that right now I am going home and the evening with friends. It's a story about a boy who just decides to do what his friends decide for their future and even after deciding his aim or so called his friend's aim, he is in an oscillatory state.
The movie also lightens up the characters which a defence aspirant should have inside his soul. The boy who supports his friends, the boy who is truthful, the boy with the power of retention, the boy who wants to be himself and not "Udesh",  the boy who had a lot of confidence(that for him is joining INDIAN ARMY is just passing the exam, then one interview and yes one medical, select to ho hi jaaunga!!) "Lakshya" a word which decides that where you stand in the future.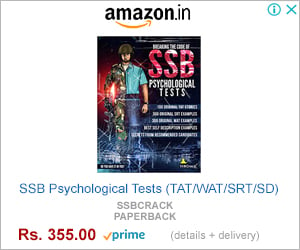 As you are reading this article it is clear that what your lakshya is?? But just by deciding your lakshya you can't achieve it but definitely, you have completed half of the journey and the rest of the journey is all about your preparation to achieve your lakshya. For some of the aspirants, getting recommendations is a thing that is cut and dried but it is not actually so. You should be totally devoted to your lakshya and do everything possible to achieve it. Take it as a war (Jung) and always remember "jung mar ke nahi maar ke jeeti jaaati hai", so don't let your dream die, kill the thoughts which pulls you away from your lakshya. And always remember "LAKSHYA TOH HAR HAAL MEIN PAANA HAI"!!   
Also Read