Screening Day: got up early, refreshed my mind and focused on the officer qualities I should show to them. OIR was pretty much easy. I wrote a story based on the current event, ex: Nepal earthquake and rescue operation. Qualities reflected in my story: helping nature, initiative, alertness, and adventurism.
Don't include the above qualities intentionally into your story, stick to the normal flow of your story.
I tried to avoid book stories. There was a clear idea of past, present, and future in my story and I narrated the story confidently. Listened to the stories of my group mates carefully and found out the main confusing element we were having from the picture. I was able to point out the same in GD which lasted only for max 2min.
Tips:
All story are good however it doesn't matter unless until you are able to innovate.
Be calm and confident about your story even if it is unique from all others.
Accept the logical points from others.
Don't shout in GD unnecessarily unless you have a good point to make.
40 out of 320 got screened in the first day.
Psychology test
PPDT: Writing speed and handwriting matters here, so please do practice on the same.
I stick with my plan so that I was able to write practical stories and sometimes I felt it was like SRT (situation Reaction Test) Don't go for a super heroic act. Don't miss any details from the picture.
WAT: Write whatever comes to your mind, I even wrote a same word which I don't know the meaning.
Speed is the key. Be alert and keep track of the count of the word.
SRT: do attempt at least 40+.Speed is the key. Don't manipulate you thought and let it be free.
Tip: there will be similar SRT among the other 60 situations. Please do write the same reaction.
Our mind reacts in the same way for similar situations.
SD: I wrote self-description in my own way. Don't copy it from a book, use your own words. They won't check for your writing skill but the content.
Personal Interview: Interviewer can ask about anything under sun. The interview lasted for minimum 30min.
As I was for TGC entry, Interviewer asked technical questions from ECE.
GK and current affairs:
Terrorist organizations in the world and India
IPKF (Indian Peace Keeping Force)
Nations and currency
India's geography
Current major issues in the world and India
History (WWI and WWII)
Frankly I got screwed in Interview however I was never been honest before in any Interview like this.
GTO: This is where I think I scored well.
1st GD
1) India's Internal security threat and how can we resolve the same.
2) How upcoming Land bill affect our farmers.
We choose 2nd one and I was able to speak second and added more points in between.
2nd GD
1) How to reduce road accidents? Introducing more police force, improving Infrastructure, obey rules and awareness programs.
2) I was able to point out that we missed discussing improving infrastructure and changed the direction of discussion.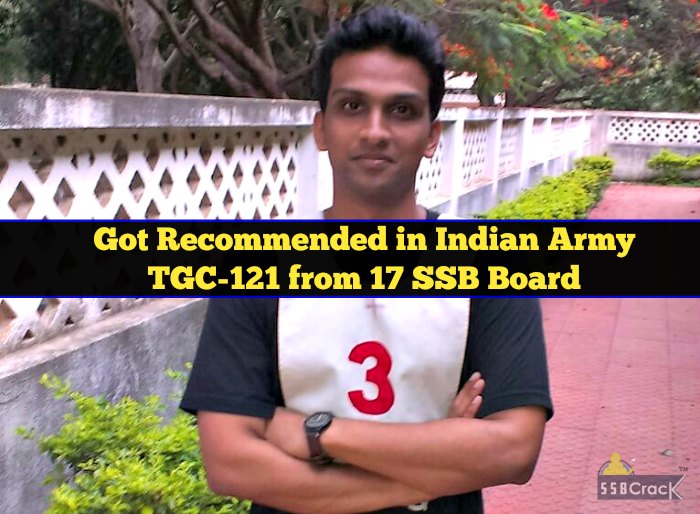 GPE
Be alert and listen to the instruction given by the GTO very carefully.
I was able to perform well in group planning exercise as I was the one who pointed out the priorities.
Don't take wild guesses from the narration of the situation.
Be precise and calculate the time and distance as you will get enough time for this.
Be quick.
PGT & HGT
I was with my team of 10. Helped them and gave ideas to them. Actually I didn't perform well as I could able to analyze the task properly. However, I did well in HGT with the team of 5. Slowly I was grasping things.
I was with my team of 10. Helped them and gave ideas to them. Actually I didn't perform well as I could able to analyze the task properly. However, I did well in HGT with the team of 5. Slowly I was grasping things.
Most of the time GTO helped us to clear the obstacles, so don't worry even if you didn't get any ideas but always be with your team.
Don't outsmart your team as GTO can easily notice that you are well trained to do this PGT and all.
Lecture
Article 370
SAARC
Internet
Arranged marriage Vs love marriage
These all were in my paper and I choose Internet and talked about it with respect to internet net neutrality which is a current hot topic.
Tips:
Choose a topic in which you can talk for 3 min.
Deliver your speech in structured manner.
Stay calm and speak loudly
Stay steady and take care of your body language
Be confident and practice it often in front of a mirror or with your friends.
Snake Race
This is where you should show your josh and aggressiveness. Help others, as well as keep, motivate others with the war cry.
It's not about who finishes first, it's all about how you finish.
Stay with your team.
Obey the rules like "red are out of bound "and if you break any rules tell the GTO if asked the same.
Individual Obstacle (IO)
Be physically fit before going to SSB and you can show the same in IO. Try not to miss harder obstacle.
At first, do the balancing obstacle.
Don't be afraid. Just do it.
Commando task
GTO set the difficulty level of the commando task as per candidate standard. If you get a difficult one then the GTO expect higher performance from you.
I got a moderate task and I was able to finish within 1min. After that GTO asked one question which he already asked to the group during PGT. I answered and it was clear that he was very impressed.
I was able to show that I can learn things faster and implement them.
I called 3 times by my teammates. However, It adds little value to your overall performance.
FGT
Same like PGT, try to give ideas to cross and be with the team.
Conference
JCO instructed us to how to behave in the conference.
Tips:
Prepare the unanswered questions from the interview as the same interviewer may or may not ask the same questions to you.
If you don't prepare for it then say no without hesitation.
My conference lasted for max 3 min. Hope for the best and be confident.
Make your communication English fluent so that you should be able to convey your thoughts and command.
Practice psychology test, increase the speed as well as maintaining your good handwriting.
Once you got screened in, make sure that you mingle with at least your group. Your bonding reflects in GTO tasks.
Be honest in Interview.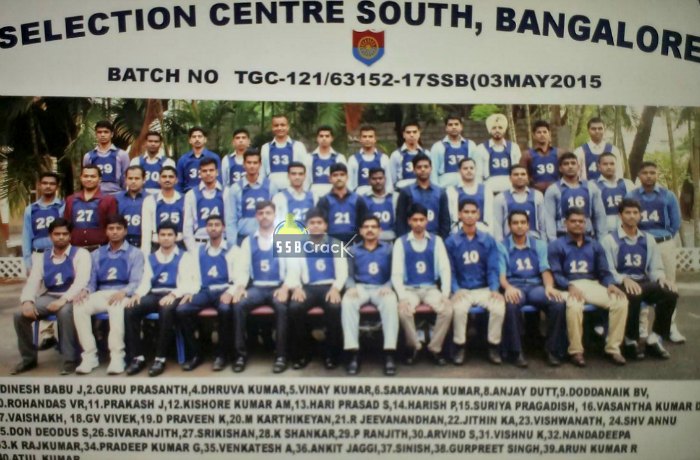 All the very best friends
Jithin K Ajith : I am working in a reputed MNC and always has the desire to serve the nation. I got recommended in Indian Army TGC-121 from 17 SSB Board. Through this article, I wish to share my experience with the peer aspirants which can provide a direction to prepare.