Daily Routine Of A Gentleman Cadet. You have been selected because "YOU HAVE IT IN YOU", the qualities needed for success; however, you still must be determined & persevere through the challenges of Basic Military Training at the Academy, to achieve your goals.
Ever thought what would be the daily schedule at the training academies like IMA and OTA? All of you must have heard about the tough training and tight schedule a gentleman cadet go through daily. For some, it is difficult and for other it is a way of life, let's have a look at what you will go through daily when you join Indian military academy or officers training academy.
Daily Routine Of A Gentleman Cadet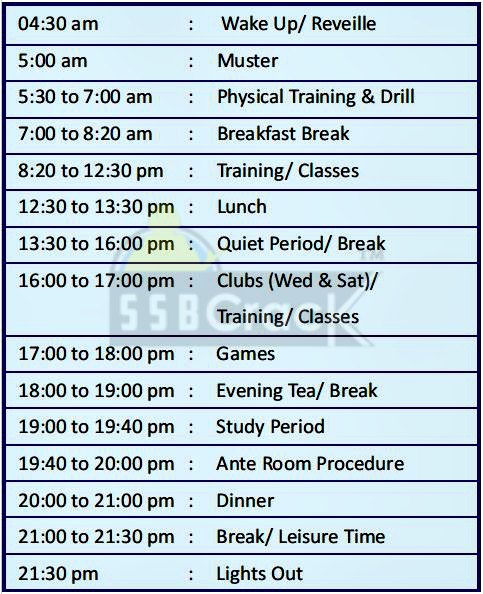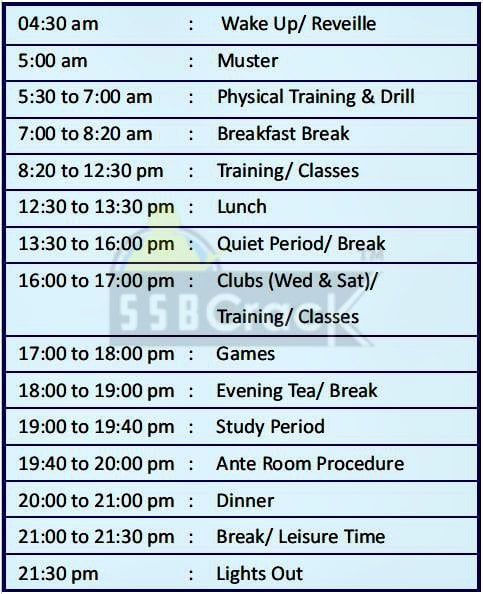 Did you like the schedule, must be interesting than your daily office schedule, so when are you going to join?