INSAS (Indian Small Arms System), designed by Armament Research and Development Establishment (ARDE), have the qualities of an assault rifle and light machine gun which is currently manufactured at ordnance factory board. The gun can fire 600 rounds per minute.
Problems in INSAS
During Kargil war, the rifle was used at high altitude and army reported many problems. Jamming of the rifle, cracking of magazine, and sometimes the rifle goes in automatic mode when fired 3 rounds. Some cases of oil spraying from the gun in the gunner's eyes were also seen. Even Nepalese army also complained problems in the rifle that they encountered while fight with Maoist. CRPF announced to drop INSAS as the standard rifle due to the frequent jamming rate as compare to AK-47. These shortcomings reduced its impression on Armed Forces. Army of some other nations that use this rifle feel it a bit low in performance.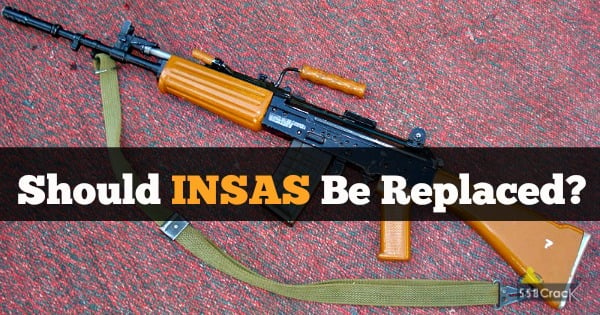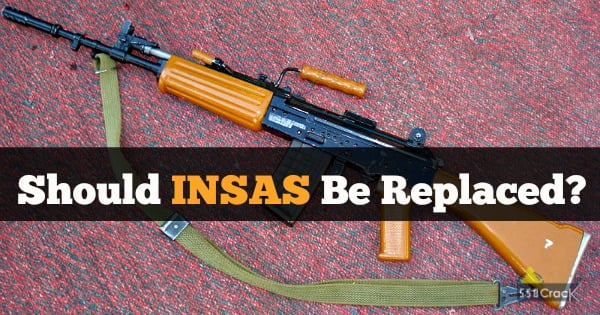 In 2013, trails of some shortlisted rifle were stared in Leh. The shortlisted were Beretta ARX 160 from Italy, CZ-805 BREN from the Czech Republic, ACE 1 of Israel Weapon Industries, SIG Sauer SG 551 from Switzerland and Colt Combat Rifle from the USA. Trichy Assault Rifle, similar to the AK-47 assault rifle is also under testing stage by the ordinance factory.
The problems emerging in INSAS are almost solved with its replacement with an indigenous rifle. The DRDO's sharp brains have designed Excalibur assault rifle that have impressed Indian Army in its trails in Pune. Some feature of this rifle makes it better than INSAS and more efficient. The features are:
The rifle has a magazine of 5.56×45
Most importantly, it is fully automatic whereas INSAS can fire 3 rounds in a go, making it semi-automatic.
4 mm short barrel then INSAS.
Picatinny rail for fixing sensors or sight weapons on the rifle.
Some improvements were suggested in the rifle like smaller hand guard and improved polycarbonate magazine. Sources alleged that if the trials got acceptance and production got flagged, then the rifle will be in Indian Army's soldier's hands in next 2 years. Well, this will definitely change the phase of the battle.
The second version of Excalibur, which is under designing can fire 7.62 mm bullet, same as that of AK-47. This version is expected to replace Russian-made assault rifle.Earlier in 2011, Army signed a deal worth Rs. 4848 crore, for multi caliber assault rifle having a feature of firing INSAS and AK-47 ammunition by just changing the barrel. But the deal was canceled on 15 June, this year.
The motive of indigenous production along with modernization is indicating a bright future of armed forces. Well, it is required indeed because of two reasons. Firstly improvement the current performance will enhance the fighting ability of our soldiers and secondly, making a distinct image on an international platform in the field of advanced weapon development. The pace of modernization is very fast and is expected to gain fame to India. The old rifles and weapons are on the verge of replacement and will decide the fate of the war.