Hello Warriors! Many of us start dreaming and deciding about our career while in or around class 8th. For some of those whose fathers are in the army, it becomes a necessity to continue the lineage of serving the nation by joining the armed forces. However, many do make it to schools like Rashtriya Indian Military College (RIMC) or Sainik Schools which serves as a feeder institution for the National Defence Academy. And bingo! Here begins their career! The career in uniform!
But for those who didn't know the opportunities of Sainik Schools or RIMC, they continue their studies and while they reach class 12th, they realise the necessity of making the dream come true. And even if they can't make it to the forces, opportunities after graduation are also vast. In this article, I will be writing on the opportunities in the armed forces focusing on post completion of class twelfth or equivalent.
The first thing to remember while making a good career choice is setting your preferences, if one just wants to make money through their career, armed forces is not their correct choice. And if one is enthusiastic and adventurous, they'll make their way to the forces anyway.
Introspect yourselves: What you demand of your career? Will you be happy in the field you chose? Will your parents/dependents support you? And moreover, what situation demands from you?
Joining the armed forces as a commissioned officer after completion of twelfth is not as easy as it sounds like but on the other hand, has the same number of opportunities to make it over there.
The first institute aspirants can prefer after twelfth is joining the NDA. Believe me or not, it is the best time to make it to the NDA merit list if you are recommended. Consider your studies throughout your 11th and 12th, and then preparing for those Board Exams, JEE-Mains, JEE-Advanced, AIPMT, NDA & NA and other competitive examinations. If you make it to one of these premier institutes in the first swipe, well and good. But if you don't, you'll have to study the same syllabi over again to write the exams again. Duh! Sounds pretty boring and unaffordable, right? But studying the same syllabus only once for many competitive exams, yeah, that one is a good deal! So, this is the case of a 12th class student-make it while you are in the good form and that's why you are said to be in an intermediate stage of studies.
"Okay, not all are the same! Only 300-350 make it to the NDA, unfortunately, I'm not one of those, what next?"
Remember the preparations you did for you twelfth board exams. Good. If you have scored more than 70% marks in it, you stand a chance for facing the SSB directly. But remember, you were not the only one who aspired for NDA, many will consider this as an opportunity too and hence, the cutoff will simultaneously increase. The ideal marks to score for direct entries is greater than 85%. However, cut off will be decided every time depending on the applications. The most popular direct entries after 12th are Technical Entry Scheme (10+2) for army and B.Tech Direct Entry after 10+2 for Navy.
Even now, if after all these, you can't make it to the army, navy or the air force, you can pursue your graduation and then join through various modes like CDSE, AFCAT, UES, etc. Joining NCC while pursuing graduation will not only make you make you stand a chance for direct entry but in the corporate world too, you are given preference over the others.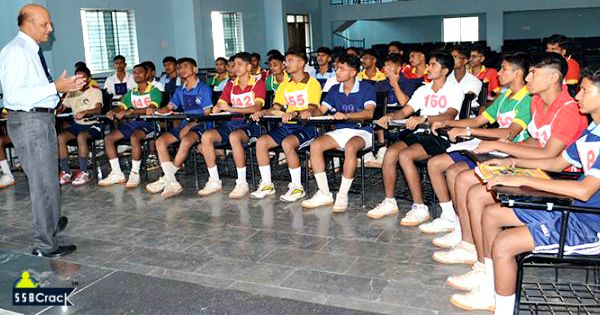 On a final note, I would like to conclude by saying that, do not aspire big for your career while you are in twelfth. Just concentrate on your studies. Study well and score well in 12th. After all, it's all that matters in the following career journey of yours. For making yourselves up to the competitive levels, you can take crash course coaching in the gap between the completion of your board exams and your competitive exams. Believe me, it's not that hard to crack it. Don't think of how many are competing with you. Be confident in yourselves, at that very moment, at that very question you answer in the exam, try again and give the best you can. And always remember, an officer never says 'Die' in any situation.
Good Luck!