It all began in 1992 when the first batch of women was inducted in the Armed Forces of India. A revolutionary step indeed and a step which received mixed reactions from the people. In a patriarchal society like India, this was a step which would mark the revolution for the equality of women. However, this was a remarkable step and the sheer enthusiasm and application which the Indian Armed Forces receive from women now is magnificent. The number of lady officers in the Armed Forces is a reason big enough to show that there is no gender bias when it comes to being a soldier, a soldier is just a soldier.
The life in the Armed Forces is not easy. Be it a man or a woman, the pressure is strong enough to break you. However being a women, it is slightly more tougher than it is for men. Men and Women receive almost a similar kind of training, in the Armed Forces. However for some branches the training for men is tougher. In the Indian Armed Forces, there are no direct combat roles for women. That is to say our women soldiers don't go as a fighter pilot, or as an infantry soldier. Their main role is in the supporting arms like administration, logistics, supply, signals and ordinance. Of course there are women military pilots too, confined to transport and helicopters. Whether women should be allowed to serve in the combat roles or not, is a question of debate. Keeping conditions like prisoner of war and physical strength it is a no, however seeing women from other countries like Israel in the combat roles it has to be a yes. Nevertheless this topic is subjective to a person's own view.
The life of a women Armed Force officer is full of challenge and grit. It is definitely not an easy task. The continuous relocations, far away from the family at times, can be difficult for both body and mind. The training they receive is at par with the training that male officers receive for the same post. The physical part is tough and the mental part is tougher. Yet the will to wear those pips on the shoulder fights against all the odds that come their way. The training is grueling, and they made to face a lot of scenarios in order to make them string enough to sustain. There have been rumors about the sexual harassment of women in the Armed Forces. I would have easily dodged this topic in this article, but I wouldn't do so. Armed Forces is a very big family and a clean organization and even the minutest scar is enough to bring down its image. I have just one thing to say in this regard, that a mistake of a few can't represent the whole organization.
Thus the Armed Forces provide an excellent job opportunity for women with grit and determination. It is a place where you get a chance to face all odds, yet emerge out of it victorious. Of course, it is not a conventional career choice and you will be one amongst a few who get into this. But if you can make it in this, you'll have the best times of your life. A place where you can grow and learn, in an environment of safety and security, and most importantly get a chance to do whatever you can for your motherland.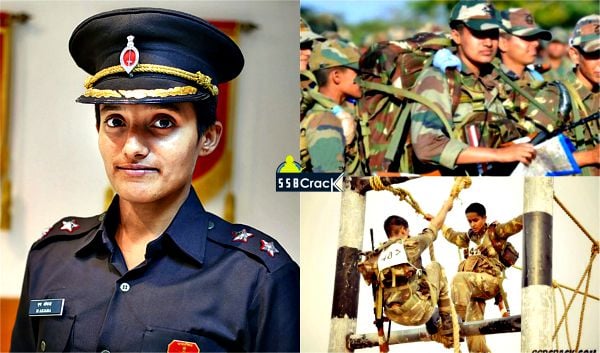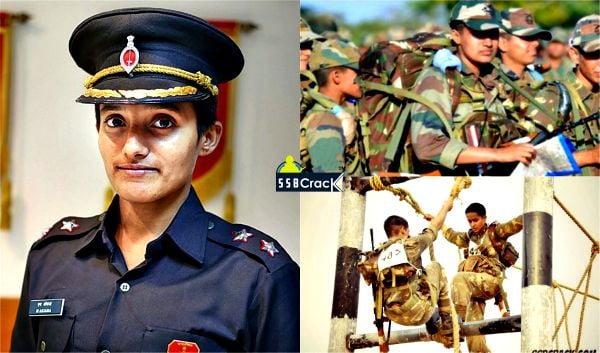 I would conclude by these lines I have read repeatedly on the inter, liked it every time I read, though I am unaware of the original author of these lines, yet whoever wrote this, it is simply brilliant:
"While you carry a purse, she carries a 65lb rucksack. While you shop with your girlfriends, she cleans her rifle with her battle buddies. When you wear heels, she wears her combat boots. Instead of the make-up that you wear on your face to make yourself look pretty, she paints her face for camouflage. While you kiss your husband goodbye for the day, she kisses hers goodbye for the year. Don't forget about the women who serve our country and protect our freedom! God bless our troops!"