Here I want you to remember two things
Don't try to bluff. You are a beginner, but they are masters.
An actual experience leaves the long lasting impact on your mind. So try experience of the situations live rather than assuming those situations and making a virtual baseless experience
Sports Activity
Sports mean a lot in a person's life. They don't only mean entertainment, but a lot more than it. Whenever this question is raised in SSB, try to point out the group sports that you have played or you have experience of. Individual sports are also good, but it lacks the foundation of team spirit, cooperation, and coordination. Along with this, sports activities show your stamina, decision taking capability at an instance and your concentration towards a point. Group/ sports like football, cricket, volleyball, hockey, etc. which are usually played can be mentioned in the reply. But it's not the end. You have to get knowledge about it like rules, skills and tricks, team position etc. some commonly asked questions from this section are best/ worst experience in your game, achievement; why did you choose this game or who motivated you to go this way, do you like to continue this game further in your life, why and why not.
Social Activity
Social activities matter a lot. A social person can cope up with different kind of people in life and in the armed forces, you have to tackle different kinds of people at every stage of your life. Here social life and activities mean your contribution in social activities like any social gathering, any social event, your relations with neighbors society and others. These all reflect your cooperation and coordination. You need to mix-up with your society in order to get the real experience of this answer. These can be like playing with society friends, spending time and exchanging thoughts with them, organizing any social activity with them, helping them and taking their help in various activities. So the kind of questions that can arise here are your contribution in social activities, how do you manage with social and personal life, your relation with society members. You can give any experience of organizing any social activity as an example of your organizing quality.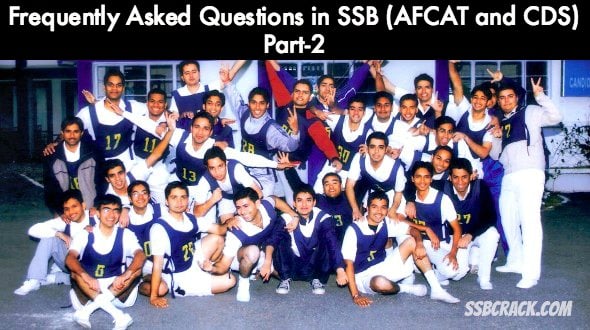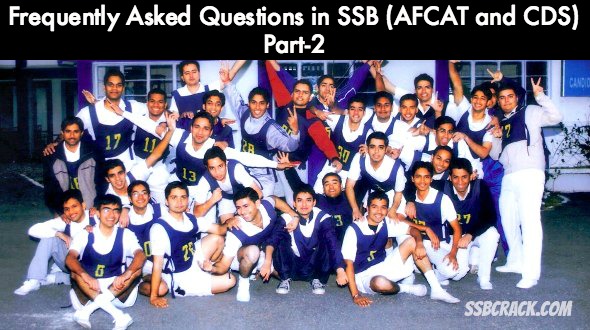 Friends circle
As per the previous generation, the initial life of a kid is governed by parents and the next stage is governed by the friend circle. A good friend circle is necessary for giving correct direction to person in life. Basic thing a person learns from friend circle are good ideas, cooperation,
Your pros and cons
Everybody as some good and bad things in his personality. Remember nobody is perfect. This question actually needs introspection. You have some bad qualities no matter how minute they are, like biting nails, physical stamina not up to the mark, not good in communication skills, etc. and also stay ready to answer the question that what you are doing to overcome these things. Similarly, your good qualities also need your self-introspection. You are good at decision-making, can handle situations more effectively, physically strong, or have quality of friend making etc. then stay ready for counter questions mainly examples of proving these qualities and counter questions about those examples, from where did you got inculcated these qualities, how these merits helps in your daily life etc.
Basic knowledge about your field (Army / air force)
Interest is somehow related to the knowledge. It is a straight forward question and this question is like a subjective, you need to get knowledge. The questions are either direct or probing. Most of the questions are from the basic structure of armed forces their ranks, latest news and you will be asked about various operations and exercises in are forming.
Also Read: Frequently Asked Questions in SSB (AFCAT and CDS) Part-1