Greetings everyone. My name is MARY GHARU and I am an Advocate by profession and my passion my first love and priority in life has always been very clear – to have my own olive green uniform . I am a twice recommended candidate and I am writing this article to share my experience of SSB and more importantly to answer the Biggest question that actually takes on everyone …" SHOULD YOU TAKE COACHING BEFORE GOING FOR SSB "? Well, I am may be not a perfect person to answer the question , because each and everyone of us is a different person and have different strong and weak attributes of our personality , but all I can do is share my experience with you all and will leave the rest to your reasoning and I hope you find a satisfying answer to your doubt.
I am a law graduate and an Ex- NCC Cadet. I went for my SSB twice and was lucky both times but there is a world of difference in the final outcome of both my attempts. My first attempt was for NCC special entry (women) that was in June 2015. Guided by my Commanding Officer Ncc and my 2 friends Kunal Shukla ; who has also been a recommended candidate from Allahabad earlier and Nitish Dogra who is an official at Oriental Bank, Allahabad, I kept on doing my preparation. Biggest thing that they told me to do was to retain my originality come what may analyze and work upon my strong points. Well we have a saying in hindi " Guru bina gyan nahi" ; it was my case . No doubt about that it was completely their guidance and my zeal & love for uniform that I made it through my first attempt, BUT I faced many hardships ; an injured foot which was later after 3 days was found actually to be fractured , being one of them. Injury occurred on the first day of GTO tasks and next day without caring of the consequences I took a high dose of painkillers and performed . I was lucky enough to sail through and was recommended but declared unfit in medicals and even more worse n heartbreaking was standing 17th in final merit list. I was not satisfie because I knew I could do a lot better that what I did. Test was not difficult but I lacked those fine little polishing that actually makes a difference.
Download:
However my wonderful family supported me and encouraged me to not to lose hope and try again with much better preparation. This time I was having a repeater tag. I was honestly worried because of it but never let that show and rather took it to be positive and felt like more matured and confident just coz I knew what I will be facing . Because I had a multiple fractures on my foot occurred during the last SSB attempt , my father was very worried this time so wanted me to be more physically fit so he was in- charge of my physical workout and my mother made a very organized time-table chalked out for me . My siblings were my constant supporting pillars. It was not only me but my family as well who doesn't want t leave any stone unturned this time . They wanted to make sure that I meritoriously clear this attempt . It was their idea to get an expert polishing , experienced guidance and fine tune my performance so they asked me to look for some good reliable and performing institute. However, initially I was not in support of it ( just because of what generally people say that make you like puppets and robots who just don't use their own brain and then you lose your original responses and reaction to stimulus and so become a coached candidate there , which is not at all suggested) ; but now ; of what changes and improvement I felt after mentoring , I am so glad that i did listen to them, and this great institute happened to me.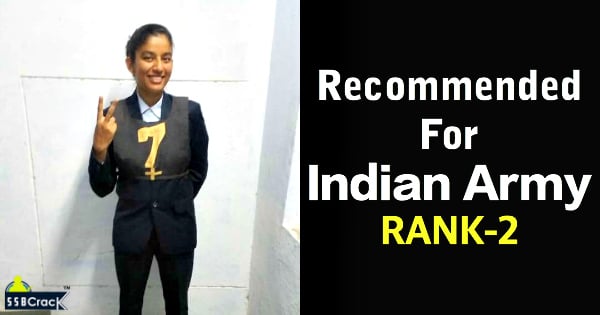 OLIVE GREENS INSTITUTE has the track record of most successful candidates; most number of recommendations since its inception. It was in that initial conversation of 20-25 minutes (when I went to check out the institution) which were an eye-opener for me. The words that were used to describe my
personality and my previous performance were hard hitting, but then I thought that I actually needed someone so honest like this for my betterment . To actually show my clear picture and actual standing. OLIVE GREENS is not an ordinary just another SSB coaching institution. It is an institution with difference which not only coach you guide you or train you for turning your dreams into a reality. But it mentors your whole personality as an officer and guide you with their years of experience as Ex-GTO'S ,Ex- Psychologist and Ex-Interviewing officers , as to how to project yourself honestly and smartly and also how to deliver to the expectations of your SSB assessors.
At olive greens you are not bookish taught on how things should be done , rather you are made to do them and then you are corrected and that's how you learn things and never forget them. The techniques used by all the mentors at OG beautify your personality. By and by with you learn how to make those 15 OLQ's shine in your personality and your conduct. These techniques are no rocket science but they are pure experience that speaks volume. It speaks about their dedication at OG and passion to mentor the worthy for the biggest responsibility. Those two weeks leaves a remarkable impression on your mind and personality and leaves you motivated to perform and deliver. You can see the difference in you once your mentoring weekends. Each and every student is personally guided provided you also put you 200 '/, during those days. The more you sweat in training the less you bleed in battle.
The way the GTO, Group planning exercise, psychology and everything else is done is, the technique is just unbeatable . You get to experience the SSB feel even before your actual SSB. Series of OIR test , psychology test, GTO,GPE,PIQ techniques classes, General Awareness sessions, mock interview etc keeps you on your toes and thus this hush-hush helps you and keeps your senses active. Anything to everything you need to know about SSB is made clear to you by the experienced & extremely co- operative mentors & staff of OG. SWOT analysis & SMART action plan is an added advantage where you get to analyze and work upon yourself. I am happy that OG happened to me and with all these expert mentoring and guidance has helped me to stay focused and sail through my 2nd SSB held in Bhopal from 29th June – 4th July , with flying colours.
So finally ,the merit is out and im ranked 2nd in merit out of the total 4 vacancies and my happiness knows no limits. Now to answer the big question of coaching or no coaching before SSB ???. I would answer this relating to my experience. No matter how brilliant you may be , you may or may not be "a SSB material" . so definitely you do need some polishing to horn your set of skills and experienced guidance to sail through and in my opinion who is better than the staff of OG who themselves have been assessors as various SSB centers. At OG your personality will not be over-shadowed and thus there is no chance that you lose your originality and your natural responses to any given stimulus; rather the years of experience of all the mentors will put you to test and help you to bring out your best and you come out shining as gold.
Once an Ogian , always an Ogian. Proud Ogian ,
MARY GHARU, Recommended from Bhopal, JAG entry, 2nd in merit , joining the training at OTA ,Chennai in October 2016.
GOOD LUCK TO ALL THE ASPIRANTS ………
Download: