272 cadets of the Indian Navy (IN), 66 cadets of Indian Coast Guard (ICG), including 25 IN and ICG female cadets and two International cadets, one each from Benin and Tanzania, passed out of the hallowed portals of the Indian Naval Academy (INA), Ezhimala on successful completion of their training at an impressive Passing out Parade held on 27 May 2017. The parade was reviewed by Vice Admiral Ravindra Wijegunaratne, WV, RWP & Bar, RSP, USP, VSV, NDC, PSC, MNI, Chief of Sri Lanka Navy.
The passing out cadets belonged to four different courses of Spring Term 2017, viz., 92nd INA Course (BTech), 92nd INA Course (MSc), 23rd Naval Orientation Course (Extended) and 24th Naval Orientation Course (Regular). Vice Admiral Wijegunaratne awarded medals to nine meritorious cadets. In his address, he congratulated the passing out cadets and urged them to constantly challenge their physical and mental limits to be successful naval officers.
Vice Admiral AR Karve, AVSM, Flag Officer Commanding-in-Chief, Southern Naval Command, Vice Admiral SV Bhokare, AVSM, YSM, NM, Commandant, INA, Prof Anil D Sahasrabudhe, Chairman, AICTE, New Delhi, senior officers, parents and guardians of all successful cadets, local and outstation dignitaries, media personnel, cadets of Rashtriya Indian Military College, Dehradun and school children witnessed the Passing Out Parade.
The 'President's Gold Medal' for the Indian Naval Academy B Tech course was awarded to Midshipman Akshay Sarveswaran. The 'Chief of the Naval Staff Gold Medal' for the Naval Orientation (Extended) Course was awarded to Sub Lieutenant Arpan Mondal. The 'Chief of the Naval Staff Gold Medal' for the Naval Orientation (Regular) Course was awarded to Assistant Commandant Ravinder S Ramola. The parade culminated with successful cadets forming up in two columns and marching with their gleaming swords, held in salute, past the Academy's Saluting Dias known as the Quarterdeck, in Slow March, to the traditional notes of 'Auld Lang Syne', the poignant farewell tune played by all Armed Forces around the world when bidding adieu to colleagues and comrades.
Best SSB Book –>  Let's Crack SSB Interview

Best AFCAT Book –> Let's Crack AFCAT

Best EKT Book -> Let's Crack EKT
As they marched past the sacred quarterdeck, the passing out cadets were bid farewell by cadets of the junior term who manned the mast. On completion of the parade, the 'Shipping of Stripes' ceremony was conducted. The proud parents and guardians of the Passing Out cadets shipped the Naval and Coast Guard epaulettes, popularly known as 'Stripes' on the shoulders of their wards, thus symbolising their transformation from 'cadets' into commissioned Naval and Coast Guard officers. The Reviewing Officer and other dignitaries shipped the stripes of the medal winners and congratulated all the trainees for their successful completion of the rigorous training. These officers will now proceed to various Naval and Coast Guard ships and establishments, to further consolidate their training in various fields.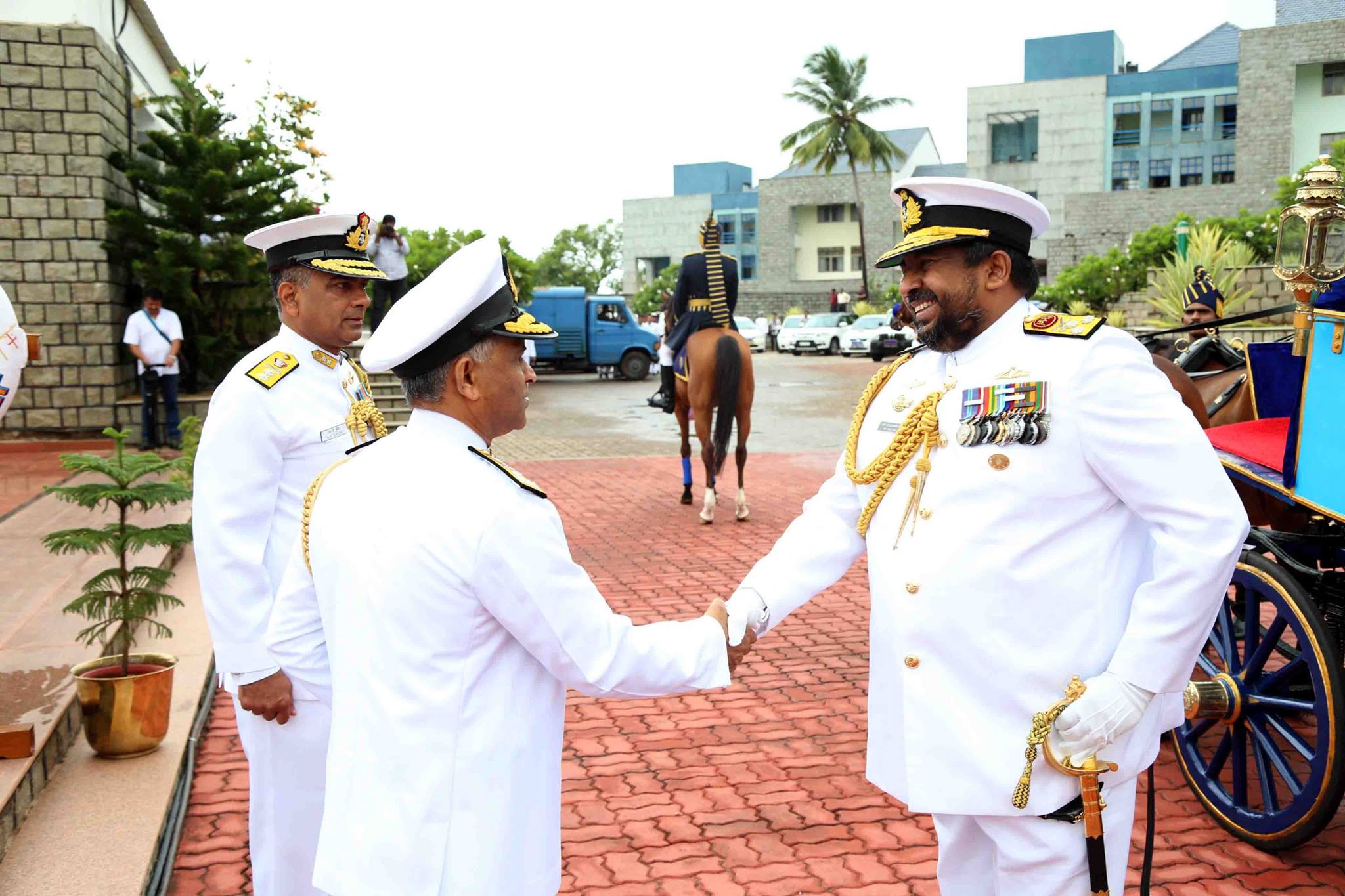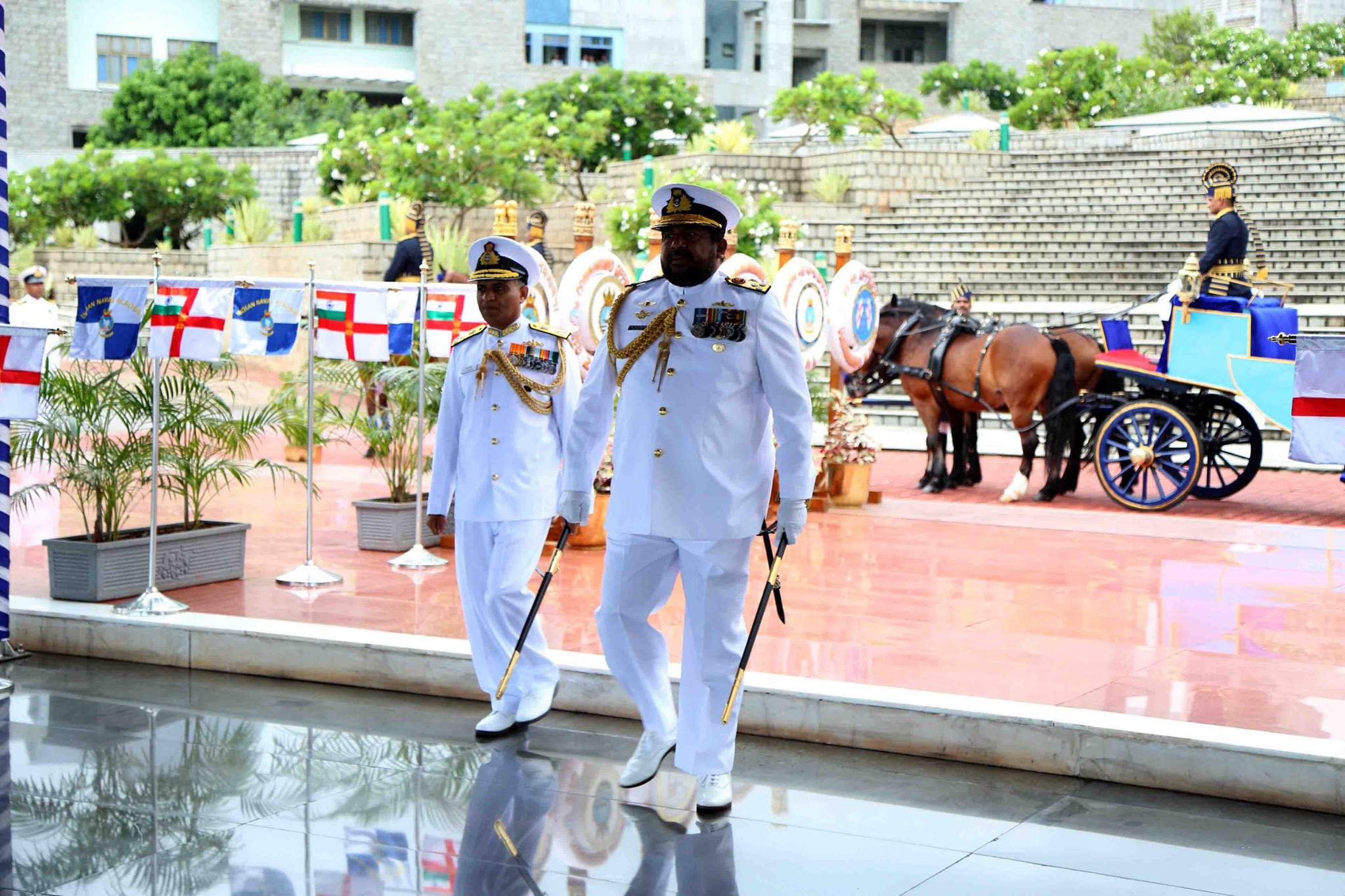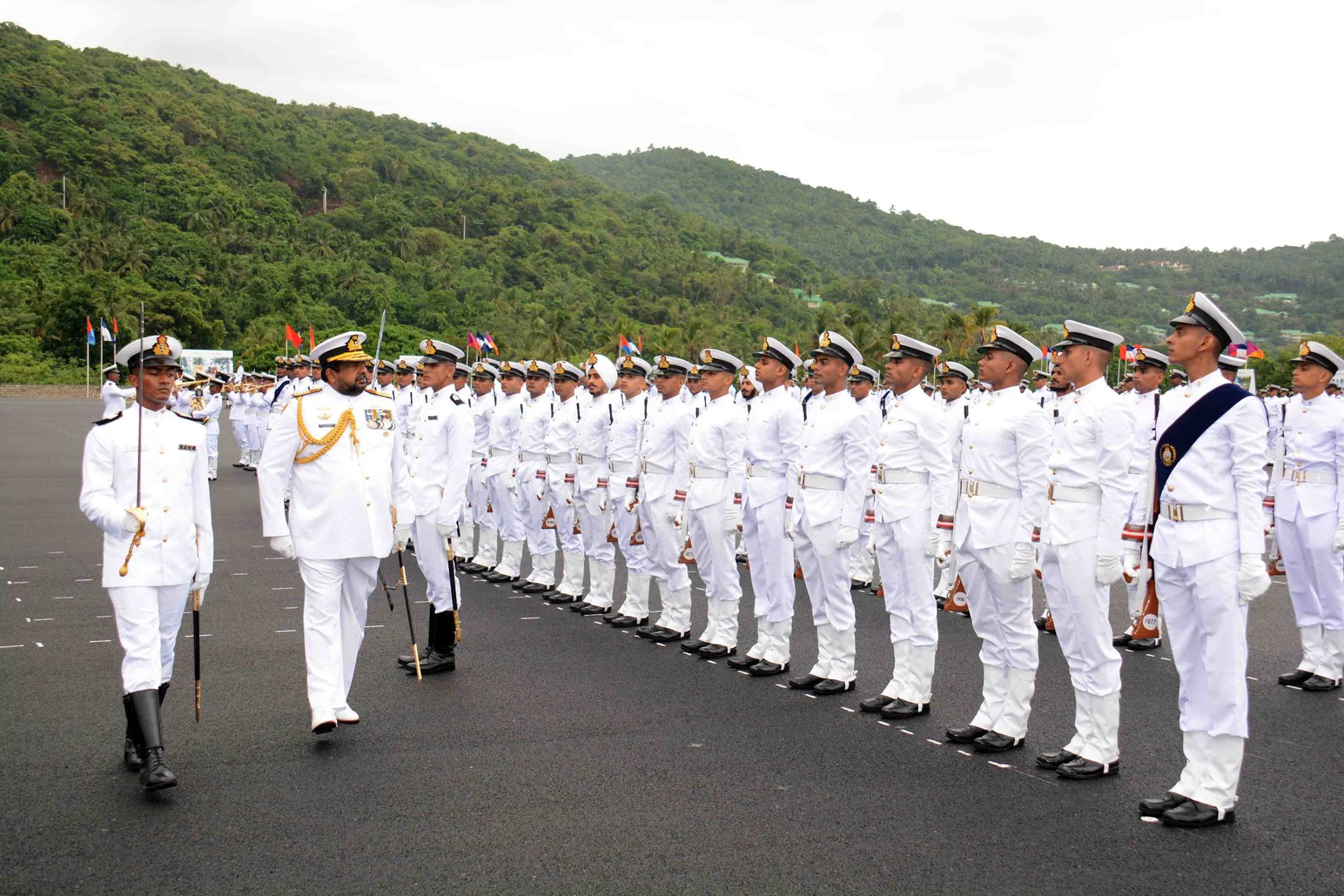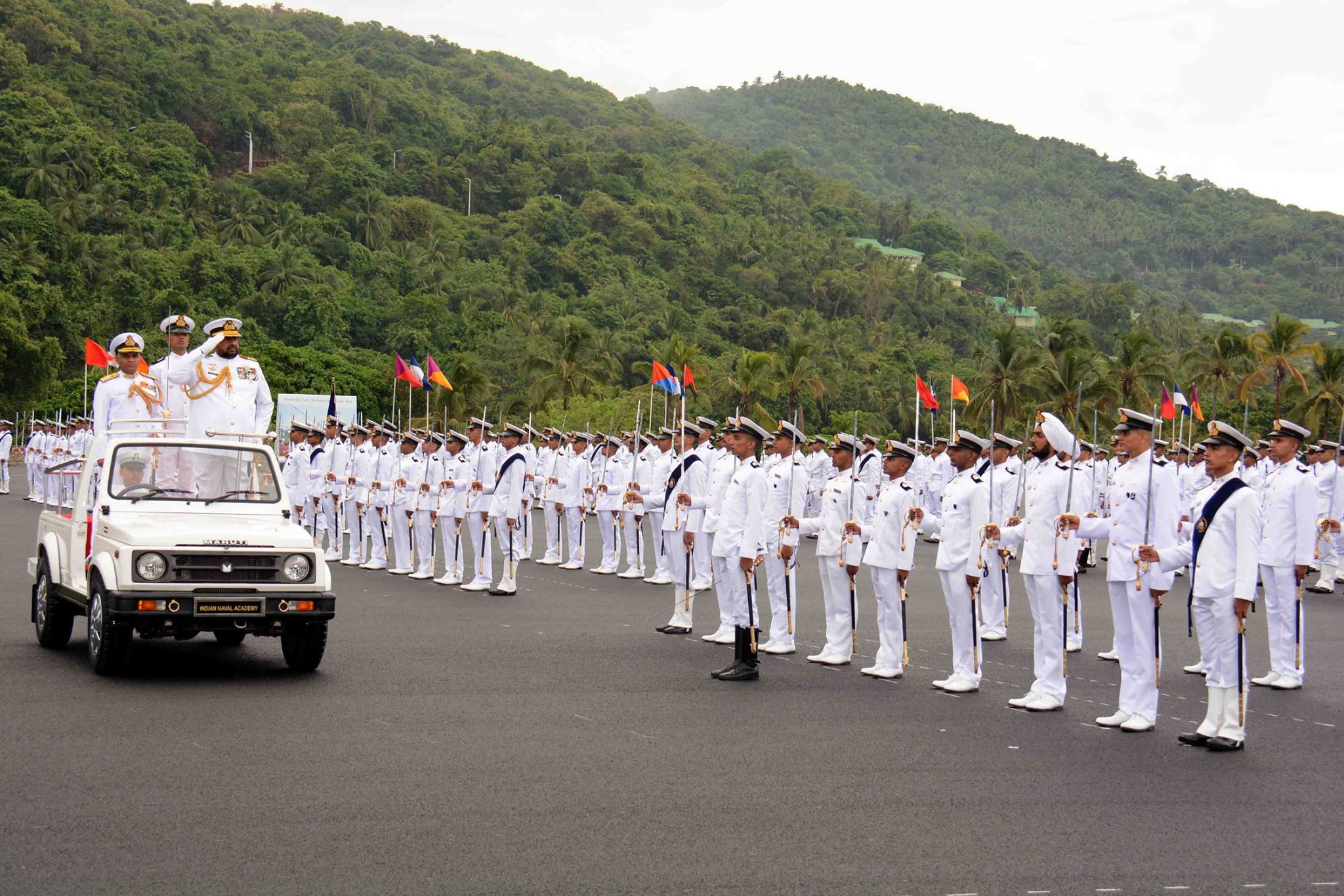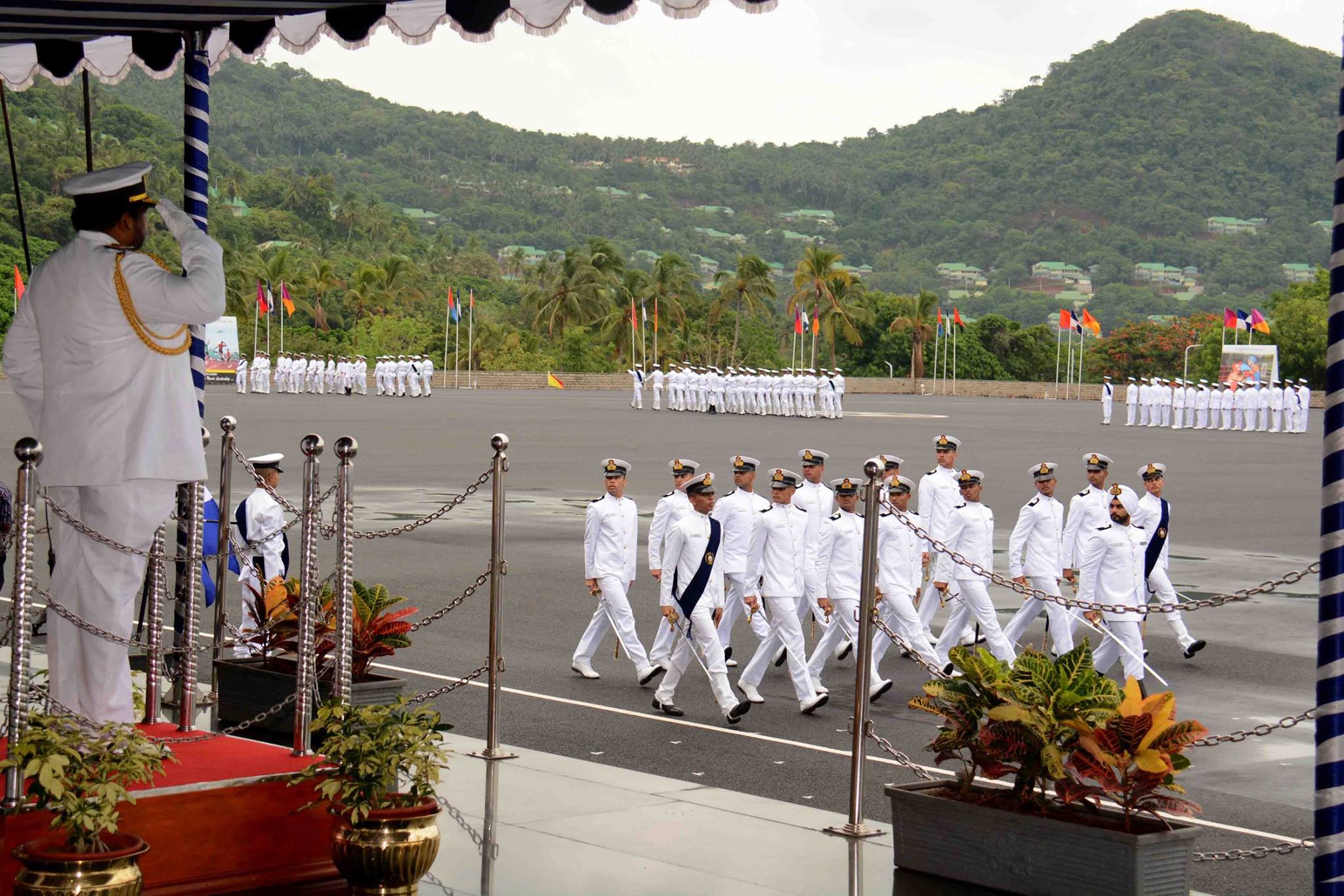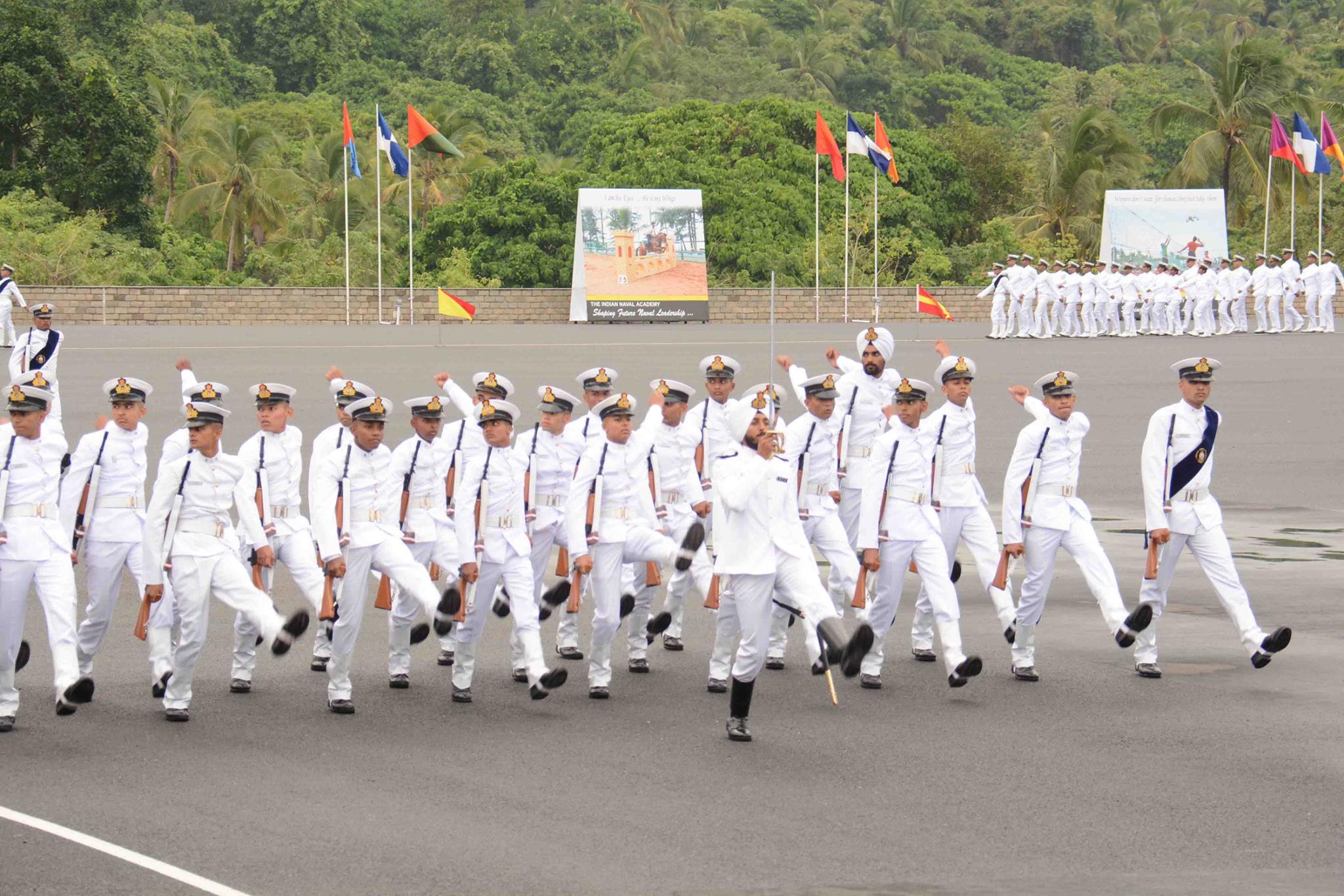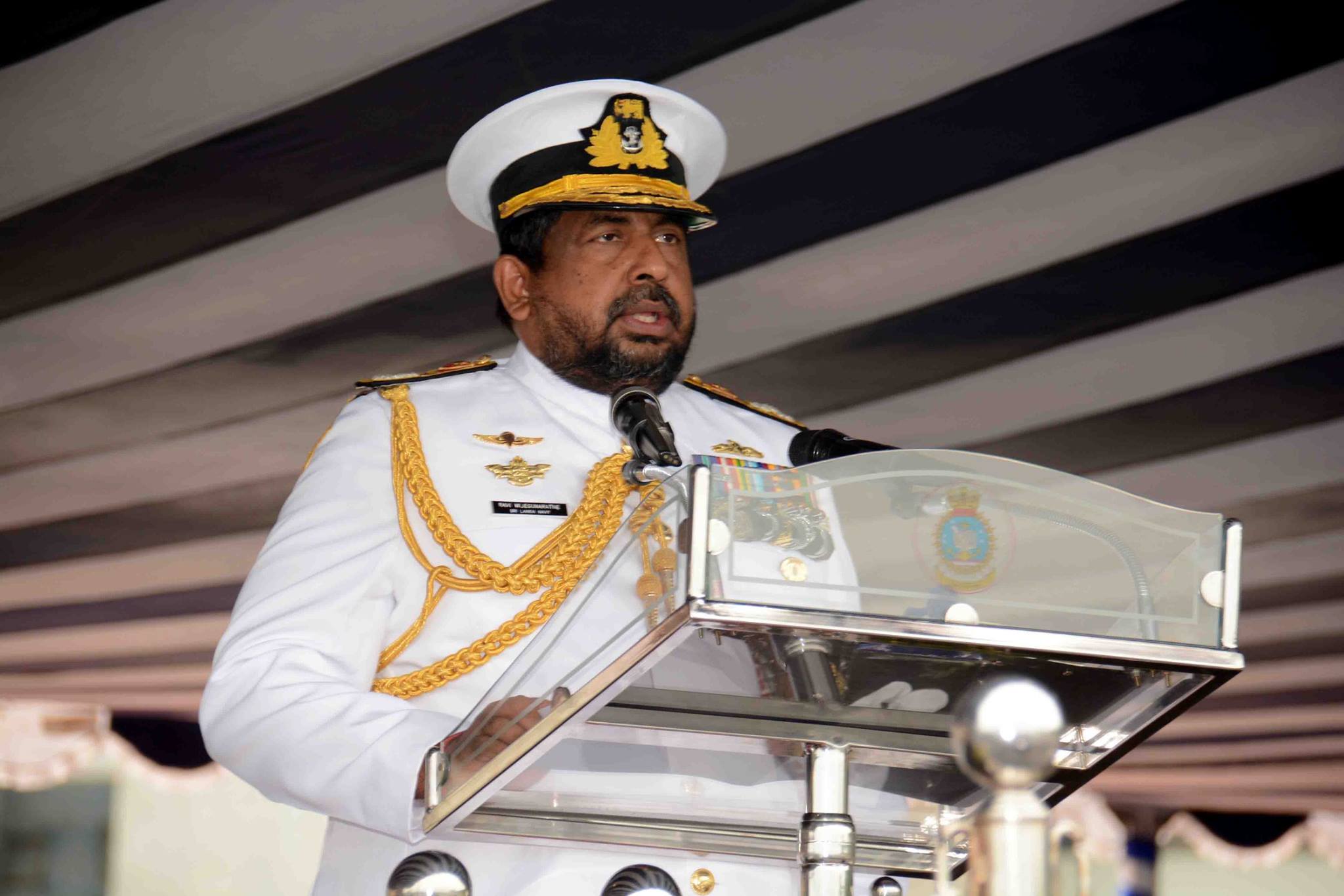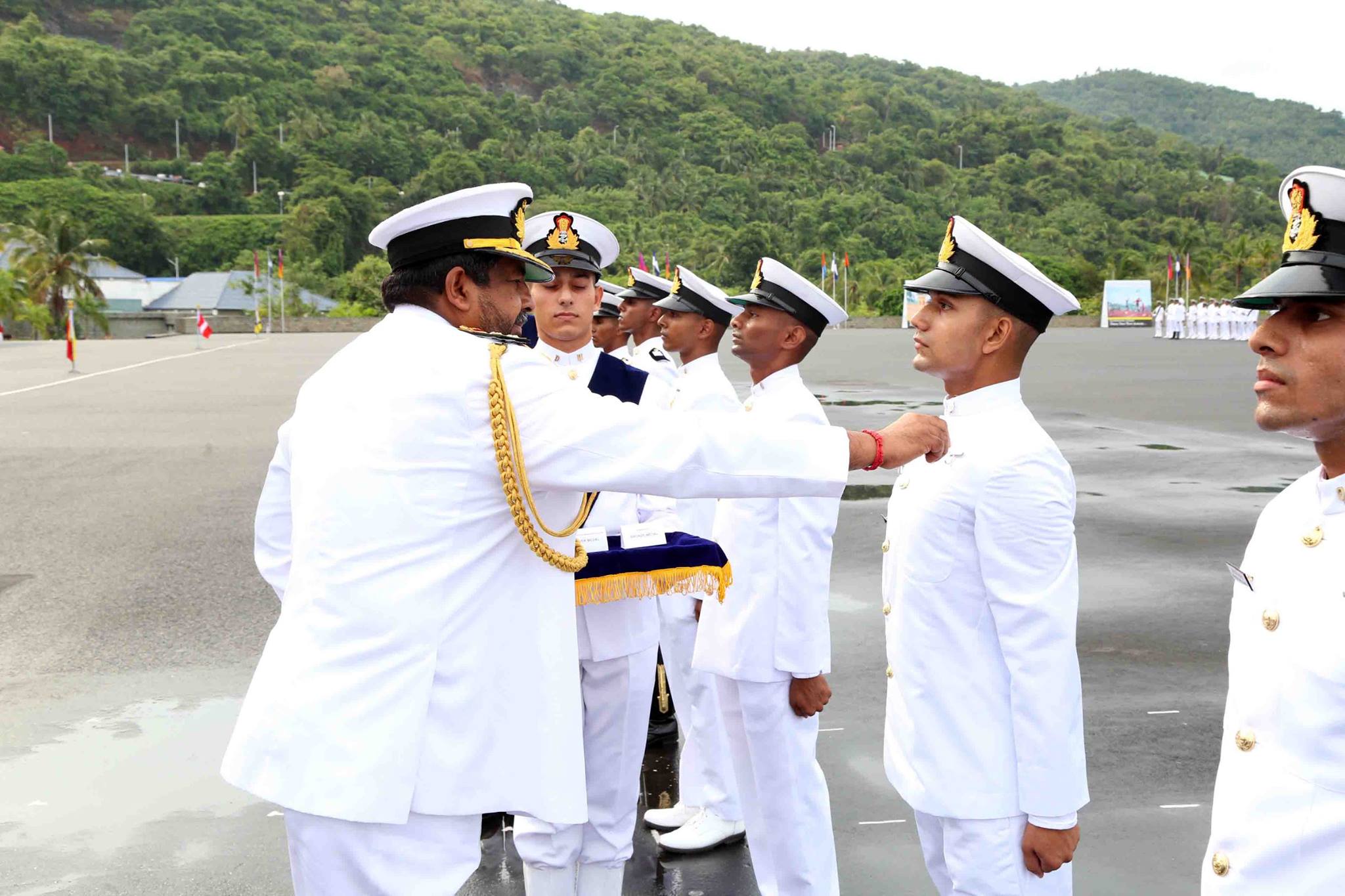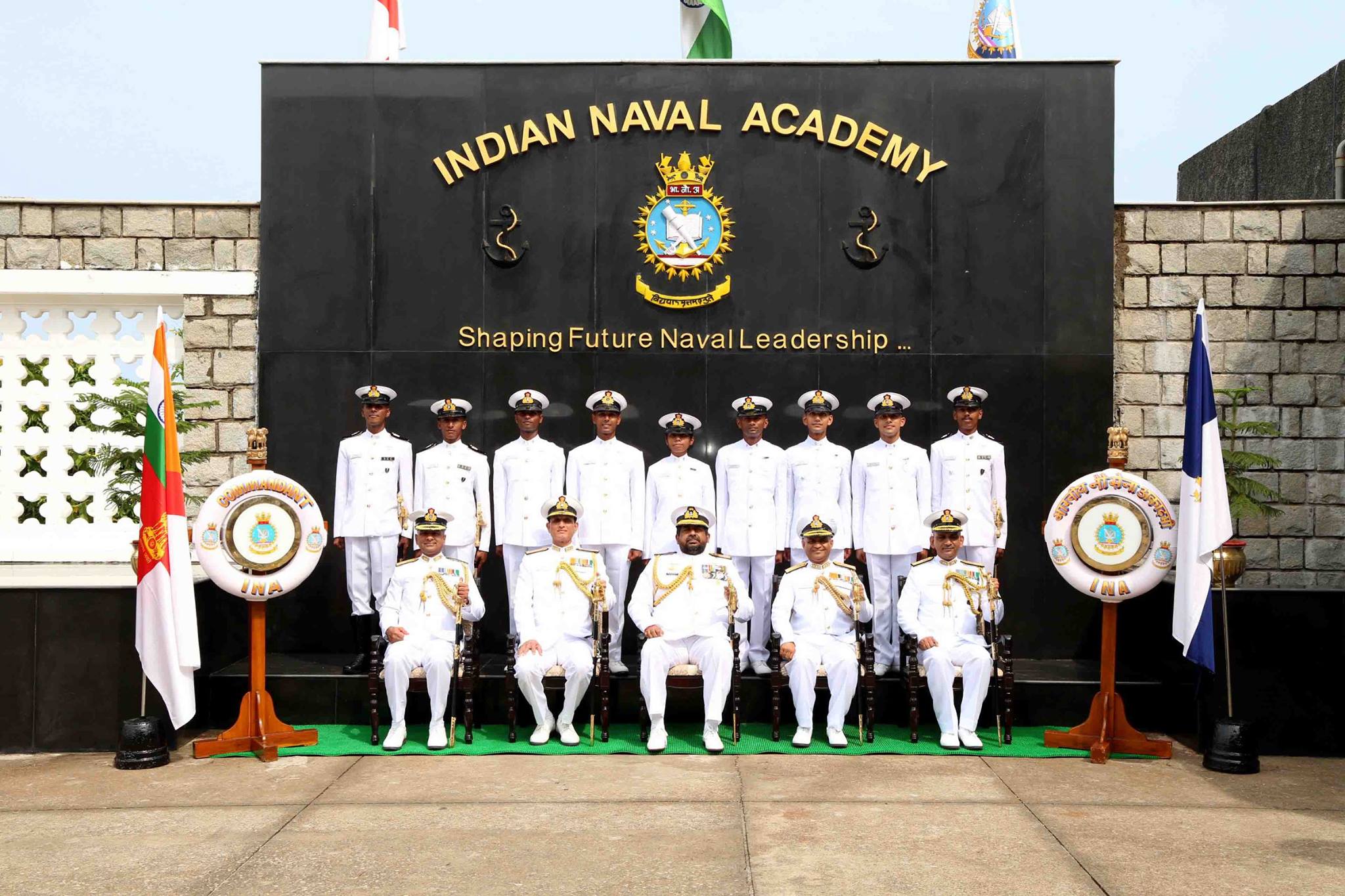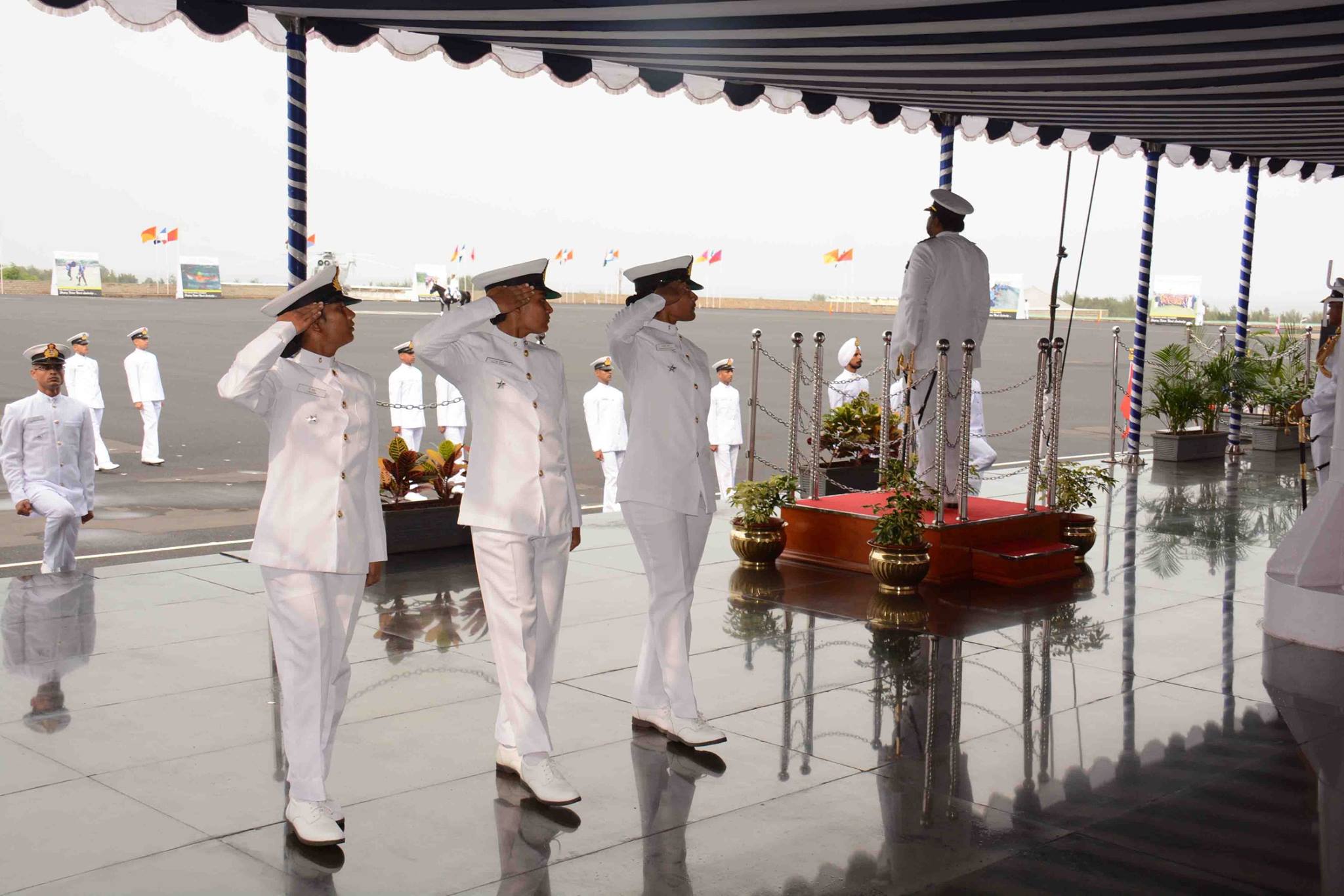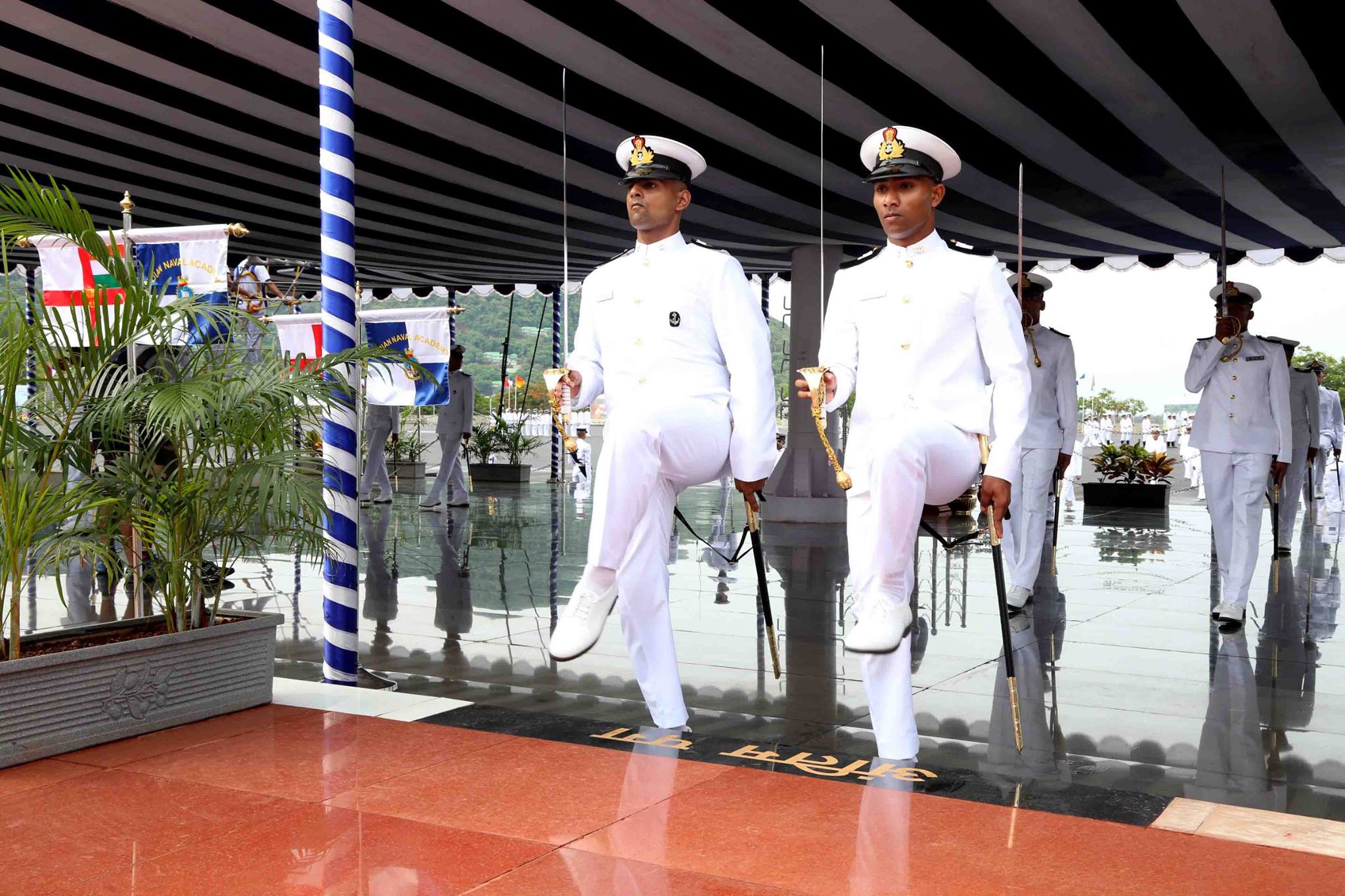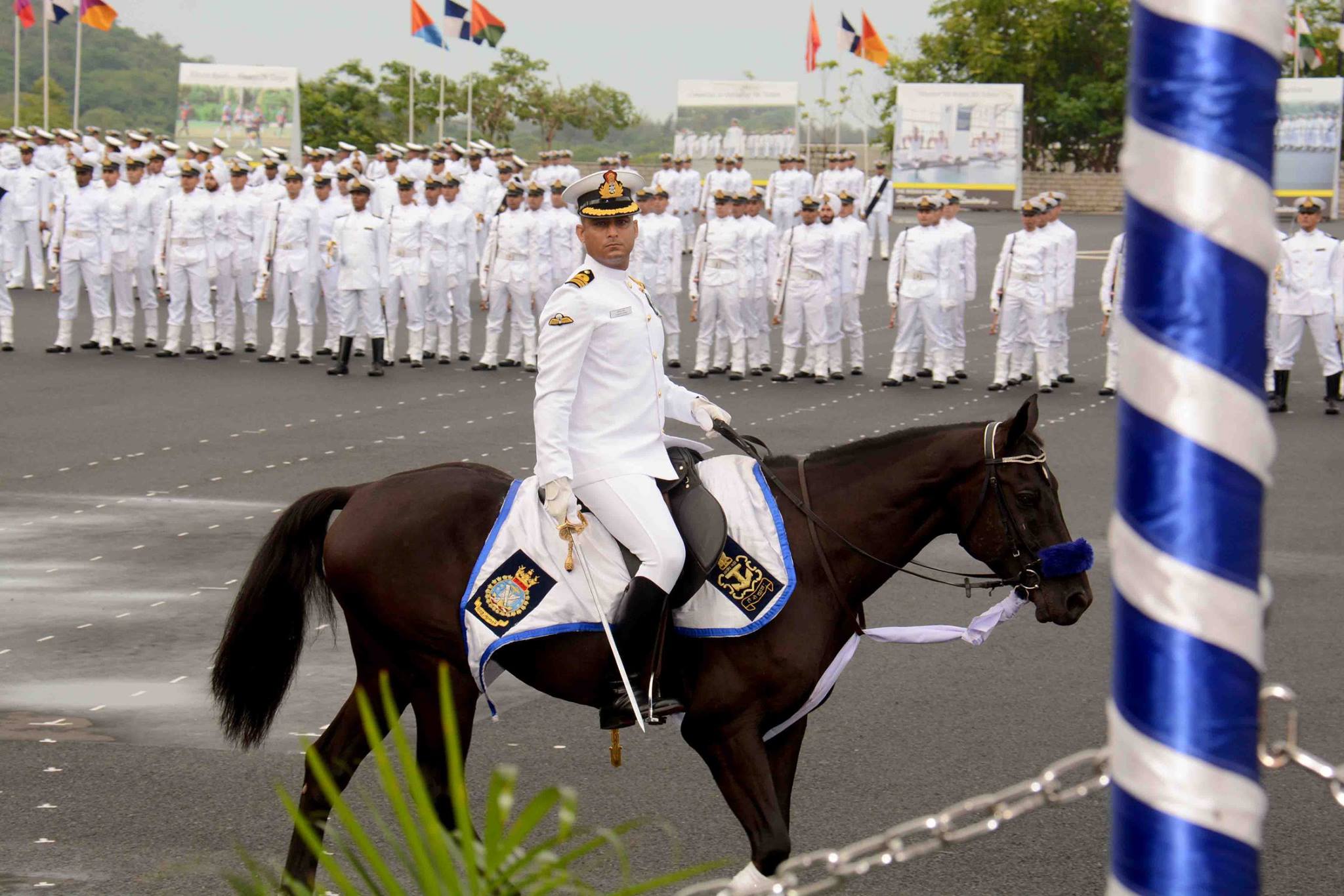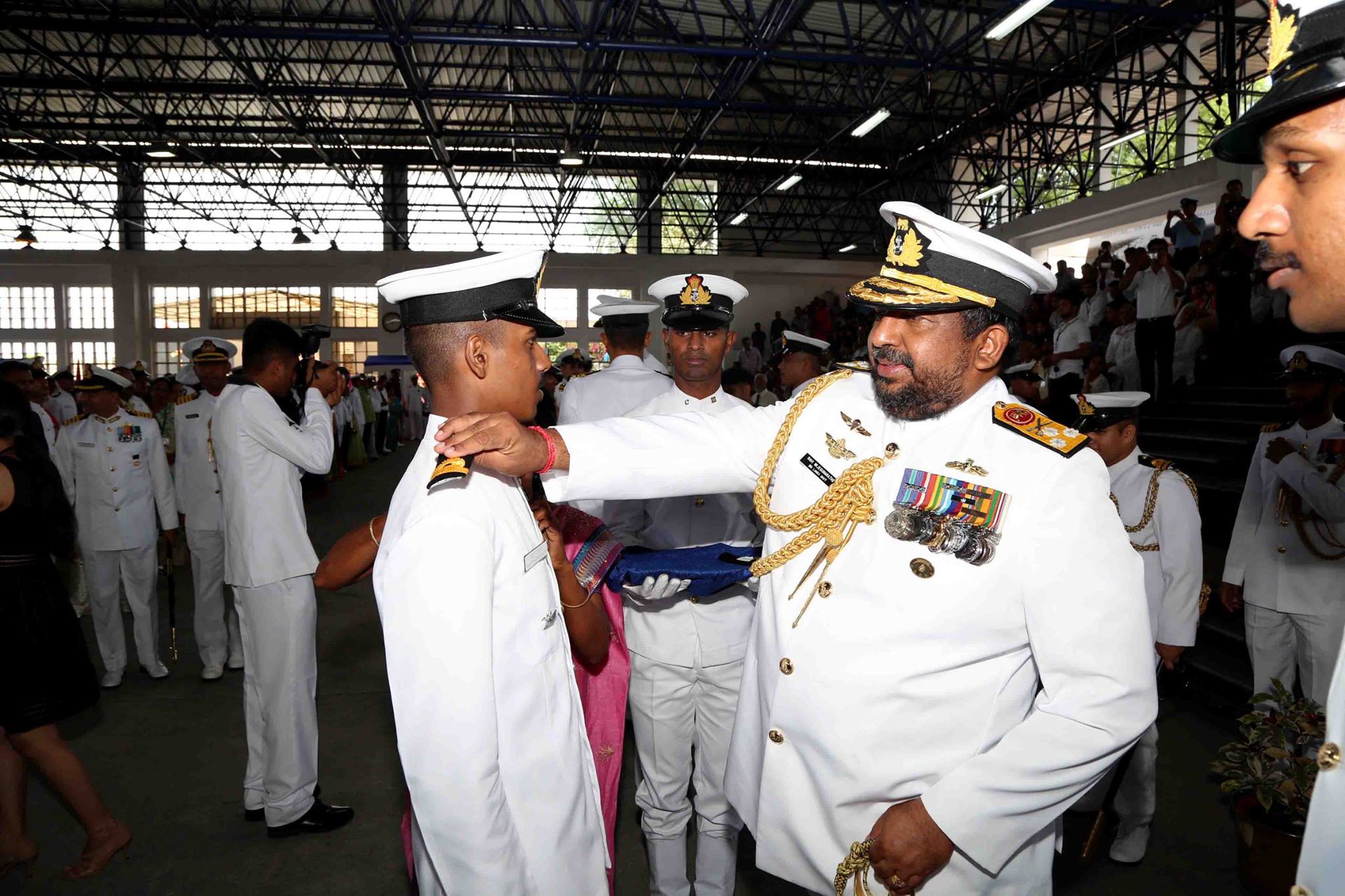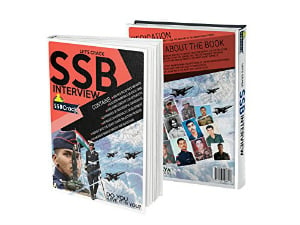 To crack SSB and AFSB Interview get "Let's Crack SSB Interview" Book from Flipkart. Trusted by thousands of defence aspirants
Also Download Helpful eBooks: