Indian Air Force has published the AFCAT 2 2017 written exam result on their official website. Candidates can check the AFCAT 2 2017 result by login into their profile and then select the AFSB date and AFSB venue.
List of Candidates shortlisted from AFCAT 2/ 2017 held on 27 Aug 17 for the next phase of testing at Air Force Selection Boards (AFSBs) is annexed. Based on the induction requirements of the IAF, performance of candidates in AFCAT as well as statistics of reporting and success rates at AFSBs, the cut off marks for AFCAT 2/ 2017 is 160/ 300 for AFCAT and 60/ 150 for EKT. Only those candidates who have cleared both AFCAT and EKT will be considered for Technical Branch. All candidates may login to their account to view their individual AFCAT/ EKT Marks.
Candidates whose AFCAT Numbers figure in the list are required to login to their account and select the venue and date for further testing at one of the Air Force Selection Boards (AFSBs). The last date for selection of AFSB venue and date is 19 Oct 17.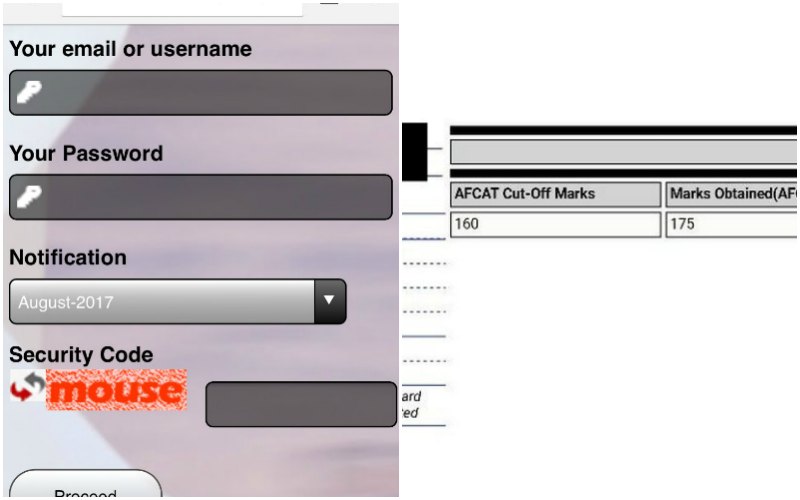 The candidate login will be available from 13 Oct 17 to 19 Oct 17. The allotment of seats will be on first come first serve basis. Therefore, in order to get AFSB of your choice you are advised to choose AFSB Centre as soon as possible and latest by 2359 hrs on 19 Oct 17 without fail. First batch of SSB would be available from 30 Oct 17 onwards.
| | |
| --- | --- |
| AFCAT 2 2017 Events | Important Dates |
| Date of AFCAT 02/2017 written exam | 27 Aug 2017 |
| Date of AFCAT 02/2017 Supplementary exam | 17 Sep 2017 |
| Date of AFCAT 02/2017 Result | 13 Oct 2017 |
| Last Date to select AFSB dates | 19 Oct 2017 |
AFCAT 2 2017 Cut Off Marks [Official]
| Exam Year | Cut Off Marks |
| --- | --- |
| AFCAT 1 2011 | 85 |
| AFCAT 2 2011 | 88 |
| AFCAT 1 2012 | 135 |
| AFCAT 2 2012 | 143 |
| AFCAT 1 2013 | 144 |
| AFCAT 2 2013 | 116 |
| AFCAT 1 2014 | 128 |
| AFCAT 2 2014 | 123 |
| AFCAT 1 2015 | 126 |
| AFCAT 2 2015 | 144 |
| AFCAT 1 2016 | 132 |
| AFCAT 2 2016 | 148 |
| AFCAT 1 2017 | 150 |
| AFCAT 2 2017 | 160 |
How to Check AFCAT 2 2017 Result and Marks:
Visit www.careerairforce.nic.in and click on "candidates login" button at the top right.
Enter your username and password.
Now you can check the AFCAT 2 2017 cut off marks [official] and marks secured by you.
Candidates who have secured more marks than cut off can click on 'Generate Admit Card'.
Then the candidate is required to select a convenient AFSB centre and interview date out of the given dates.
Select your AFSB centre and interview date because every centre has some limited number of seats on a particular date which will be assigned on first come first serve basis.
AFCAT 2 2017 Important Dates
Release of Notification – 3rd June 2017
Starting of Registration for the Exam – 3rd June 2017
End of the Registration Process – 29th June 2017
Exam Date – 27 August 2017
Result Announcement – 13 Oct 2017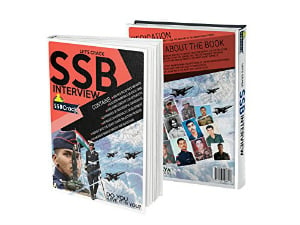 What to do After AFCAT Result 2017
Congratulation to all the aspirants who have cleared the AFCAT 2 2017 written exam, but that is not all. Candidates can follow the instructions below to prepare best for the AFSB interview:
You can chose you date, venue for your AFSB considering all your engagements around the date you can chose the date most suitable for you.
Download and print the call letter. Don't leave it for future, it's better to get the printout of the call letter now only.
Keep the admit card and the call letter safe.
Check the document list and make sure you have all the required documents. If you do not have it then you must apply for the document in well advance, as the preparation of any document (like provisional certificate etc.) may take time.
Get the reservation done for the date you have chosen for. For some dates reservations might not be open yet, but don't forget to put a reminder and get the reservations done as soon as the booking opens.
Check up for the places to stay at that place in case you plan to stay there apart from the scheduled days and in case you don't have anybody living there.
Decide upon a good coaching if you plan to attend one. Take a feedback check from the pages of the coaching on Facebook and do a full research on it before joining. You can look for different aspects like the staff, facility, after coaching support etc.
Start going for a jog or gym. It'll help build up stamina and improve your fitness. Thus giving you an upper hand in the Individual Obstacles.
Reading will improve your knowledge and help you in preparing lecturette etc. So try to read a good essay book of UPSC level.
Stay in regular touch with current events and happenings which are of National and International importance. This will help you in GD and in interview.
Do a good self-retrospection and find out about your positive and negative qualities. Strengthen your positives and minimize your negatives by working on them.
Try to know about your family, their occupation, qualities, education etc.
Read some normal things about IAF like the ranks, commands, aircraft etc. Major deals and recent news/ procurements about IAF are important as well.
Choosing a Date for AFSB and centers.
Note: IAF has pulled back the result from their official website, but many candidates were able to check their results before that. If you haven't checked your results, wait for the IAF to put back the results again.
[pdfviewer]https://www.ssbcrack.com/wp-content/uploads/2017/10/afcat-2-result-2017.pdf[/pdfviewer]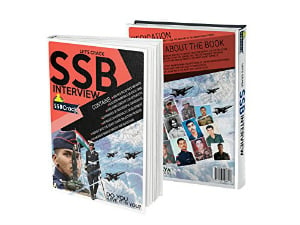 To crack SSB and AFSB Interview get "Let's Crack SSB Interview" Book from Flipkart. Trusted by thousands of defence aspirants
Also Download Helpful eBooks: