In a world with real and virtual dangers, the Army needs more personnel who can do than those who can teach. So, around 5,000 men imparting education in the force could be turned into deadly warriors in the cyberspace or used for flying surveillance drones along the borders with Pakistan or China. The three services are considering a proposal in this regard by a government panel.
The recommendation has come from a committee formed under retired Lt Gen DB Shekatkar, which feels that the closure of the Army Education Corps can help in "saving of approximately 5,000 personnel including 370 officers who can be redeployed for futuristic core activities of the combat units."
"The AEC should be closed as a Corps over the next five years and its existing manpower should be re-oriented and re-skilled to form part of the cyber warriors, various electronic surveillance and intelligence as well as electronic warfare unit or trained as Unmanned Aerial vehicle operators," the committee has recommended in its report to the government.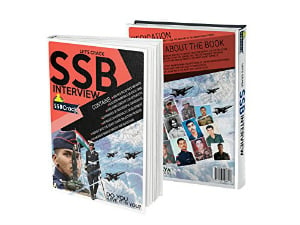 To crack SSB and AFSB Interview get "Let's Crack SSB Interview" Book from Flipkart. Trusted by thousands of defence aspirants
Also Download Helpful eBooks: