So where to start from !! Becoming an officer in Indian army was my dream since childhood. I lived near selection centre Bhopal and so have always been spell bounded by the beauty and charm of the army area, the Army canteen was my biggest attraction as a child as I belonged to a middle-class family where my parents where struggling so hard to feed us bread. I did my earlier schooling from Holy family convent school in Gandhinagar n changed my school to Kendriya Vidyalaya Bbairagarh due to financial crises. There I came amidst the army brats and surroundings as my school was located in 3 EME CENTRE.
I joined BHARAT SCOUTS N GUIDES there n received PRESIDENT AWARD from SMT. PRATIBHA PATIL mam for clearing the last stage " the Rastrapati puraskar". It was 13 Dec 2009 when I lost my father forever, he had a cardiac arrest. I left KV after 10th class n joined SPS Gandhinagar, where all my financial load was taken away by my principal mam, Mrs. Sanchita Verma. She was one of the best n finest persons I have ever met. I had a great time in Sps n stood first in class 12th with 93.2%. That was a result of complete hard work and realisation that I have to take responsibility to stabilise my family condition. My brother who was just one year elder than me took the responsibility to support my mother & started working in a call centre right after his 12th. In 2012 I joined SIRT, got campus placed in TCS, I delayed the joining as the urge to do something different n bigger in life constantly reminded me that I cannot support my family while working in TCS. I applied for INDIAN ARMY SSB in my 6th Sem itself but couldn't attend the SSB as my semester exams came in between. So after completing my graduation, I applied again n this time I was very serious about that, so I insisted my mother to send me to a better coaching so that I can get the right path to walk onto. Even after having financial issues my mother somehow managed to send me to CS INSTITUTE OF DEFENCE & Technology in Neelbad. My coaching was about 20 km from my home so some days I used to go with my coaching director sir n rest on my own. My family including my younger sister who is now pursuing MBA from JLU n my elder brother who is a lead recruiter in a consultancy in Noida supported me a lot n my dream of becoming an officer in defence forces. I have a big fat family & earlier I used to live in joint family n all my relatives encouraged me to join the Army.
Current Affairs Questions will be asked from last 8-12 months:
My journey started from CS INSTITUE where I learned that If you want to be one of them u first have to believe that u have it in you. Our Respected Ret. Major General MPS Kandal sir made me a completely different person. He showed us the right path to put our efforts onto. He always told me Never ever try to b perfect but to be simple n grateful. When we try to be perfect that creates unnecessary pressure in our head n results in a poor performance. He made me so optimistic that I never thought that it's people who are bad but the situation in which they r dwelling. He asked us never to blame a person for any mishap but the situation. Becoming an officer is all about being a leader. Being optimistic n being creative even in toughest of situations. Clearing SSB is all about psychology. U not only have to pretend that u r positive n confident n lively but u actually have to. To become an officer you shud be able to take your team with you. One for all, all for one. These were his golden words. He always said that the real test is how you behave with others, do u you consider everyone equal or not? First, you have to imagine yourself at the place where you want others to select u for.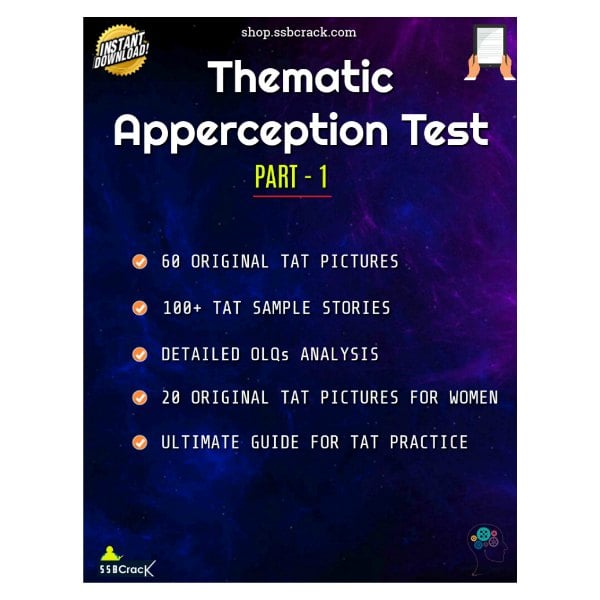 My first SSB was in Allahabad in the month of dec2016 n it was a great experience for me. Getting recommended in the very first attempt was the best feeling.. after the SSB we went for medicals where I got a temporary rejection for 45 days being overweight. In a month losing 10 kgs was a big deal for me and so anyhow I lost around 6 kgs and reported to Delhi base hospital and the very next day merit came and I was AIR-7 and vacancies were only 3. I lost everything I achieved and I was deeply disheartened. To support my family and continue with my life I joined TCS in March 2017, n meanwhile applied for the SSB again but unfortunately, I got my SSB during my initial training period n taking leave during that was a big risk but anyways I took it. I went to SSB again on may 2017 in Bangalore and got AIR 9, with 4 vacancies. I was discontinued from TCS for being absent for more than 3 days but later I rejoined with the help of very good n inspiring people there. This time I made a firm decision in my heart that I'll try until I get merit in. So now I joined my project in TCS. after my training and this time, I didn't want any stone to be left unturned. I started from scratch n prepared like it's my first n last chance n worked upon each n every aspect I analysed I was weak in. I started reading The Hindu n watching ted x videos, I started reading novels to increase my vocabulary n fluency in language n also to improve my psyche. I started covering all the current affairs n practised quant n reasoning during my office hours n after that too.( somehow I just managed) . My friends n colleagues helped me a lot.
AND finally I gave my third attempt in Allahabad and was very confident about getting selected into merit this time as I was better prepared than before. I got chest no. 1 after getting screened in I think this boasted me a lot to bring the same no. In merit. My OIR went great, I wrote a simple story including current issues n aptly concluded it. The reasoning was good. In my psych, I just wrote simple stories including OLQs n kept all my positive thoughts in rest of the tests. I attempted nearly all WATs, 59 SRTs n SD Was short n sweet. ( a tip here is to take genuine feedbacks from everyone mentioned in SD. It makes SD real. ) . On the GTO ground, all wat matters is your social adaptability. When in the team always be one team. Always think to reach to the finish line together. Give others chance to express their views n listen to their ideas. A good listener is a good leader. Always show your liveliness when on the ground, show your willpower to attempt all that's given to you.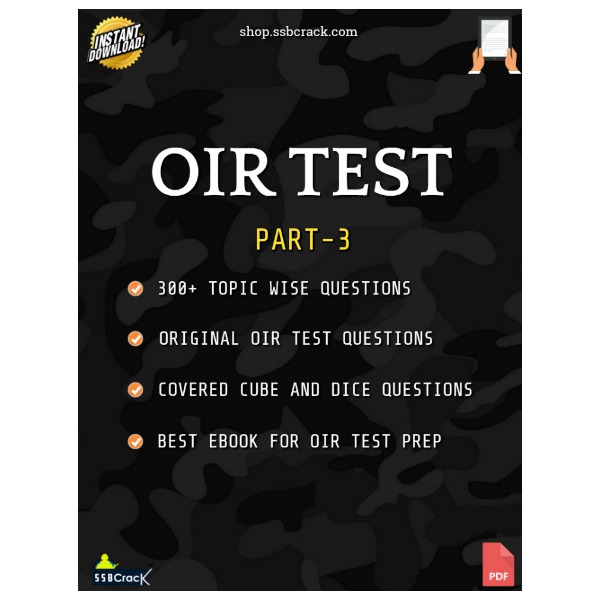 Be simple n decent everywhere. When performing individually show your best performance but with relaxed n focused mind. I think this was the key to my success this time as I was very relaxed everywhere. Take a deep breath n tell yourself all is going fine and you are doing your best. Never compare yourself to anyone but only yourself. I never competed with anyone in my life but myself. Only that will make you progress. From 9th rank to 1st was my only belief that I am going to make it this time. Your confidence is your key to success n it comes only when u r completely prepared.
I wish u all the very best for your future endeavors.
Godspeed.
SSB Interview Preparation Material [ 100% Recommended]