About a week ago, Russia had successfully test-fired a hypersonic missile which was described by President Vladimir Putin as an "ideal weapon".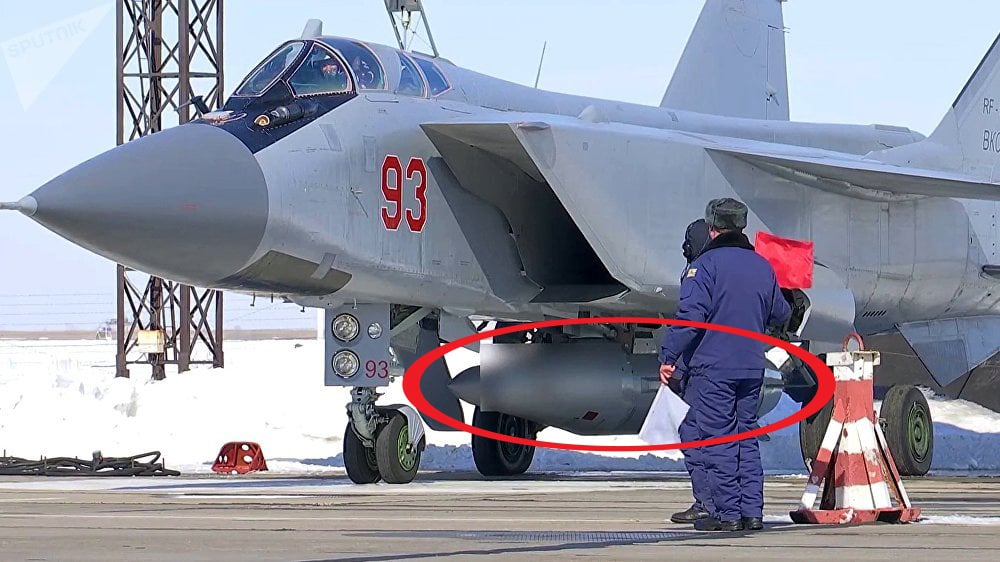 A MiG-31 jet fired the missile and hit its target. The Russian government released a footage of two pilots running towards a jet carrying the missile. The video showed the firing of the missile from the aircraft.
Here are some specs of the fastest missile that is:
1. "Kinzhal" is Russian for a dagger. It has no comparisons in the world for its speed.
2. The Kinzhal missile can fly at 10 Mach and can overcome air defence systems and has a range of over 2,000 km. Comparatively, the reported performance of the Indian Brahmos was a top speed of Mach 7 and a range of 290 kilometres.
3. Launching from 1000s of feet in the air from a supersonic fighter gives Kinzhal its much greater reported range of 1,200 miles.
4. The hypersonic missile confirmed its technical operational performance and timing data of the Kinzhal missile system after firing.
5. With these specs, the missile could penetrate right through the most sophisticated air defences to strike its target.
6. Kinzhal could be "dual-capable"—that is, compatible with both atomic and non-atomic warheads.
7. Kinzhal, while is fast enough to evade enemy defences, its speed makes it lack the manoeuvrability to accurately strike targets at long range.
8. That deep-strike capability could give Russian forces a major advantage in the event of war in Europe.
China and the United States are also developing hypersonic weapons that fly faster than 5 Mach. Most American and Chinese hypersonic prototypes have small wings, giving them the ability to manoeuvre like aeroplanes do and correct their courses better than a strictly cone-shaped rocket can do.
In an address to the nation on March 1, Putin had announced a new range of nuclear weapons that he said could hit almost any point in the world without being intercepted. A new intercontinental ballistic missile, a small nuclear warhead that can be attached to cruise missiles, underwater nuclear drones and a supersonic weapon was among those he said were either being developed or were ready.
At one time, when Russia is jointly developing Brahmos with India and at other, it is advancing its own technology, does it mean that India needs to be alert to Russian intentions?
Watch the video below: