Defence Minister Nirmala Sitharaman arrived in China on 23 April to attend a preparatory meeting related to upcoming summit of the Shanghai Cooperation Organisation (SCO).
Cross-over of the Ministers
EAM Sushma Swaraj arrived in China on 21 April and took part in the foreign ministers meeting of the SCO on 24 April.
However, there were no bilateral meetings between External Affairs Minister Sushma Swaraj, Defence Minister Nirmala Sitharaman with their Pakistan counterparts at the Shanghai Cooperation Organisation (SCO) ministerial meets.
The meetings were prominent as they were the first such meetings after India and Pakistan were admitted into the eight-member SCO group last year.
About SCO
SCO is a Eurasian economic, political and military organisation. Its aim is jointly preserving and safeguarding regional peace, security and stability and also establishing a democratic, fair and rational new international political and economic order.
The SCO, headquartered in Beijing, was founded in 2001. It comprises of China, Russia, Kazakhstan, Uzbekistan, Tajikistan, Kyrgyzstan, India and Pakistan.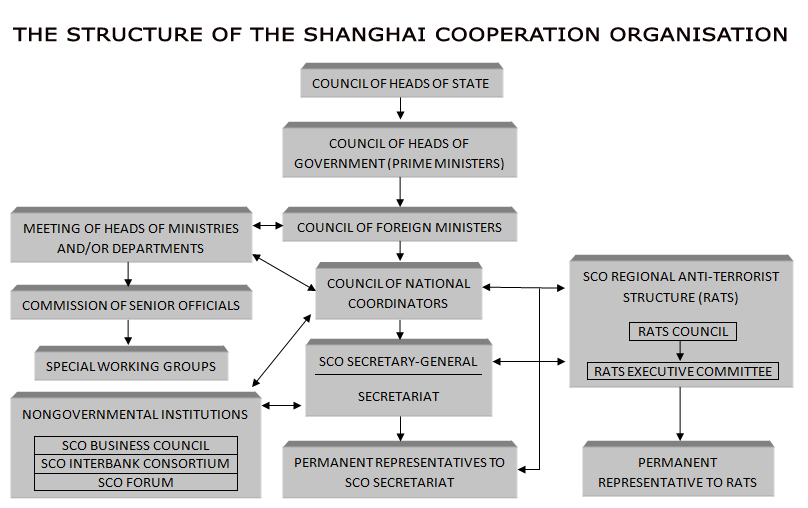 The SCO aims at cooperation between the member states and involves intelligence sharing, counter-terrorism operations in Central Asia and joint work against cyber terrorism. China and Russia play an influential role in SCO.
Highlights of SCO Defence Ministers' Meet
DM Nirmala Sitharaman highlighted India's keen interest in developing an expanded partnership with the broader Eurasian region. In doing so, India has sought to build on her long-standing ties of deep mutual trust and confidence with Russia, vibrant historical and cultural linkages with countries of Central Asia and closer development partnership with China and to further enhance and deepen ties with all the member countries for mutual benefit.
She also stated that in the days ahead, India will work with the SCO partners to energize and revitalize the age-old ties of affinity with the countries of the region. She sought a forward looking partnership based on robust dialogue and concrete initiatives to enhance the economic, trade and cultural cooperation as well as mutually beneficial interactions on defence and security matters.
She called for SCO members to work towards enhancing greater communication among member countries within the region as well as in the broader international context. This is essential for progressive trends towards stability and peace to reassert itself and to arrest the current drift in ties between major powers and to address any possible implications for the region.
The Defence Minister stated that India will participate in the SCO's Peace Mission joint military exercises being held in Russia later this year.
Recognizing the value of improving regional transportation and communication networks through mutual consultation, sustainability and sharing of benefits, the Raksha Mantri opined that it can create a network of physical and digital connectivity that extends from Russia's northern regions to the shores of Indian Ocean. The International North South Transportation Corridor is an important step in that direction. However, she noted that it would also be essential that such initiatives respect the sovereignty and territorial integrity of all countries.
Conclusion
During her visit, Mrs Sitharaman met a number of Chinese leaders and attended the SCO defence ministers' meeting on 24 April. The annual summit of the SCO will take place in the Chinese city of Qingdao in June and is likely to be attended by PM Narendra Modi.