Utpal Anand a student of Sainik School Nalanda has achieved the All Indian Rank – 1 in NDA 2 2017 written exam and SSB interview. According to the NDA 2 2017 merit list published by UPSC, Utpal as got the 1st rank in National Defence Academy (NDA) examination II 2017 conducted by the Union Public Service Commission(UPSC). KUNAL MALHAN Kunal Malhan has achieved the 2nd Rank and again from Sainik School Nalanda, Shubham Kumar Jha has secured the 3rd rank.
Utpal belongs to Ara, Bihar. His father is serving in the Indian army and his mother is a school teacher. Total 447 candidates have cleared the NDA 2 2017 written exam and SSB interview as per the merit list published by UPSC. These candidates will get the joining instructions based on their order of merit. NDA 140th Course and Naval Academy for the 100th Indian Naval Academy Course (INAC), commencing from July 2018.
We had an interview with Mr. Utpal Anand to hear his side of the story and the journey to success.
SSBCrack: Congratulations for getting AIR 1 in NDA 2 2017, how does it feel?
Utpal: It is like the cloud nine kind of a feeling to be able to achieve what one aspires for and then works hard to really make it happen and I believe this is one of the greatest feelings to be chosen as a servant of the nation.
SSBCrack: What motivated you to apply for NDA and join the Indian Armed forces?
Utpal: The first motivation is the factor that a lot of people in my family have been a part of the army and the second motivation was my school where I have interacted with many dedicated armed forces officers. Besides Indian armed forces is at the top with the best as an organization which any youngster should look forward to being a part of.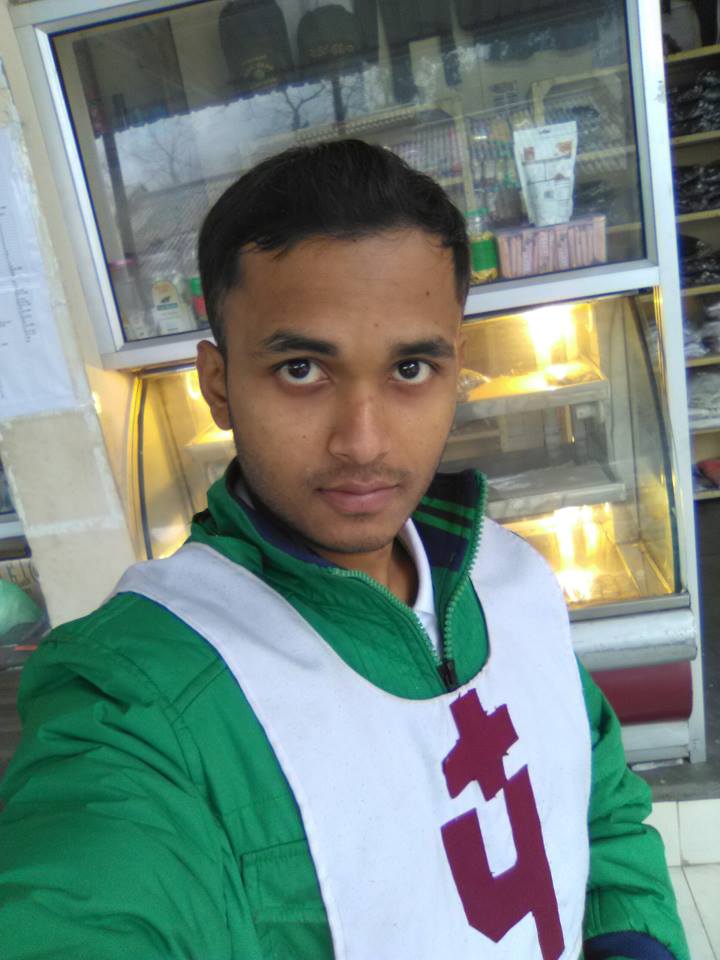 SSBCrack: How did you prepare for the NDA written exam and SSB Interview?
Utpal: I prepared myself for the written examination under my school teachers and special classes conducted by the school during our summer vacation by a teacher from outside. We had an orientation program at our school where we were guided very well by our coaches regarding different aspects of the SSB. Apart from it our school's principal, vice principal, and teachers conducted various group discussions, speeches etc. For us to build confidence which really helped me during SSB interview.
SSBCrack: How was your SSB interview, did you ever think that you will be the AIR-1?
Utpal:
The Ssb was an awesome experience where you are under the pump the whole five days and yet enjoy it and perform to your best. My centre was SSB Kapurthala and I loved my stay at the place immensely. I reported on
16th Jan.
The following morning was the screening and it turned out easy as a huge percentage was screened in. I had my interview the second day itself. So I was mentally relaxed for the GTO. Luckily we got along well and performed well together. On the day of the conference, I was a tad nervous but when the results were announced I got high, thanked God for making everything fall into place. From the next day, we had our medical at Jalandhar which continued for around nine days. Eight of us were recommended in total and a very special nine had developed between us and we spent our spare time visiting the silent city of Kapurthala.
No, I had no clue that I would fare so well in the merit list.
SSBCrack: How did you family and friend support you on this journey?
Utpal: Well, family and friends are every person's strengths and that has been more so in my case because if not for them I wonder what I would be doing. My friends helped me practice for the group discussions and the obstacles and all through it, we complemented each other in the build-up to our SSBs as sending the most no. of boys to NDA is the aim of a Sainik School. And my family has always motivated and supported me and I credit them along with my teachers and friends for it all.
SSBCrack: What were the preparations you did before facing the SSB interview for NDA?
Utpal: Before the SSB kept myself physically fit and also practiced the different psychology tests and looked for improvement in my performance everyday. I kept myself updated on the different affairs going on across the world. And read a lot about different things. I also prepared myself for the different questions that can be posed in the interview.
SSBCrack: What is your first preference from Army, Navy, and Airforce and what?
Utpal: My first preference is army because I have immense respect for the organization and have always dreamt to be a part of it wearing the place green.
SSBCrack: What will be your message for the future aspirants who want to join the NDA?
Utpal: I advise to every NDA aspirant is to have focussed approach and not get intimated by what they hear about and examination and the SSB as a good plan and its execution will get you success.
SSBCrack: We wish you more success. Thank you.
Utpal: Thankyou. I feel obliged by your gesture.