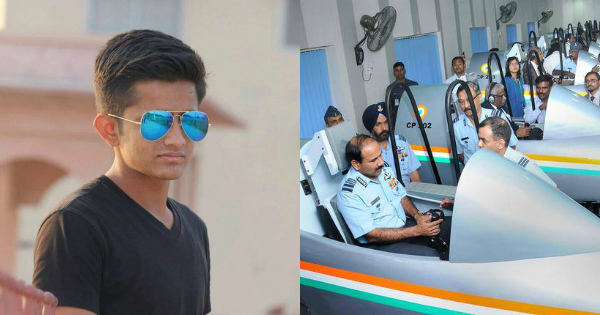 A Big thanks to @ssbcrackofficial for motivating and taking me towards the destination i.e. NATIONAL DEFENCE ACADEMY. I'm Following @ssbcrackofficial for more than a year now. I MANOJ SAINI got recommended for NDA 142 course from 2 AFSB Mysore on 18 January 2019 in very first attempt and passed CPSS (PABT) consecutively on 19 January 2019. A total of 104 candidates reported at Center, I was Chest Number 6. OIR Test went well and PPDT was also good, I initiated the groud discussing in PPDT. 8 Out of 13 of my group a and total of 64 candidates were screened in.
Now I was CHEST NUMBER 05. On the same day, SSB Psychological test held in the evening. I completed all TATs, 55 SRTs, 58 WATs, and a balanced SD. On the second day,  Our GTO started two consecutive GDs (factor leading INDIA to economic growth since last 2 decades -Youth – Leadership – Global Influence & Main reason for increasing road accidents in INDIA – Lack of Discipline – Poor Infrastructure – Poor Traffic Management) both were again initiated by Me, GDs were good without being fishmarket. Wrote a good plan in GPE, again initiated the GD but participated less time. Gave many ideas in PGT and HGT, and delivered LECTURETTE on WATER CRISES. Next day started with COMMAND TASK, I was called two times as Sub-Ordinate, did my command task very well. Personal interview was on the next day, it continued for about 50 minutes, IO covered personal life, education life, General awareness and the way how I prepared for SSB.
IMPORTANT – Download eBooks for SSB Interview Preparations
On the confrence day, Discussion inside the room before I went inside held for about 10 minutes and then I called inside one of the officer asked 2 things I learned from my friends and then about stay and food. I was in the conference room for about 20 seconds then told to left the room. The Officer with results came into the hall and started announcing Chest Numbers, the last Chest Number he announced was 5. I went blank for a while, finally, I was there.
https://www.instagram.com/p/BtQtmaHAAUN/
The journey of improving myself was really fantastic, it includes Brigadier Kapil Verma (Ex Pschy and President 11 SSB Allahabad), Lieutenant Abhishek Yadav, Officers of Olive Greens Institute Chandigarh, imawithlove and SSBCrack !!
Jai Hind ????
Keep Josh High