Colonel Tej Dalal is a retired Indian army officer with an illustrious military career, he had completed his schooling from the Rashtriya Military Academy, Belgaum and is an alumnus of the prestigious Indian Military Academy, Dehradun, from where he was commissioned into a logistics unit. He was attached to the infantry with the Rajput Regiment and commanded a post near Doklam. The interviewee has also served in the Army Ordnance Corps (AOC) where he had commanded two units. He had been on deputation with the Assam Rifles, under the Ministry of Home Affairs (MHA), for more than 3 years. During his deputation to the Assam Rifles, he served as a member of the Police Modernisation Committee at MHA.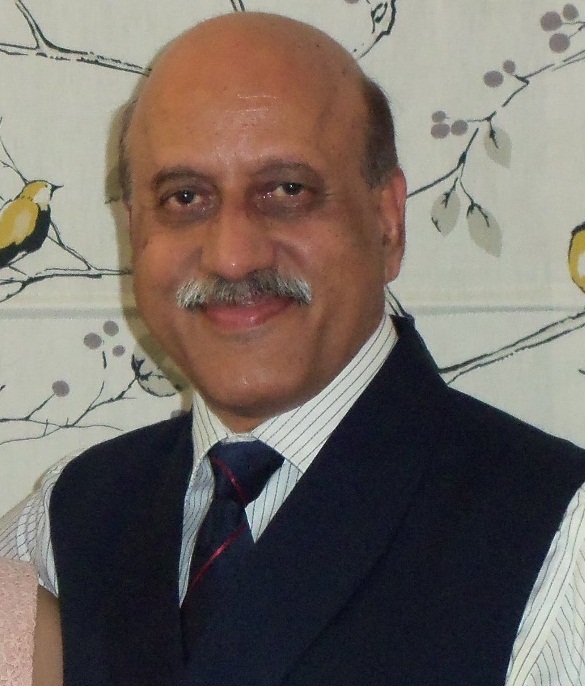 Q1: What role do you believe the media plays in today's information warfare scenario and in creating public perceptions?
The media has a big role in creating public awareness and opinion, due to its reach. However, it can act as a double-edged weapon, if not used intelligently or with lack of knowledge.
Q2: Do you feel that the Indian media truly understands the technical intricacies and sensitivity of armed conflict?
There are very few journalists and reporters who have a defence background or knowledge. Their reporting thus is driven by what the public wants to hear or see, which at most times is very frustrating to a well-meaning soldier.
Q3: Despite India having a volatile neighbourhood, externally abetted infiltration, three active insurgencies and a proxy war scenario, requiring a detailed understanding why do you think there are a lack of dedicated reporters and adequate training centres/ programmes for conflict reporting?
Our media is not independent. It is perhaps financially dependent on groups, whose sole aim is not facts, but financial gains. Thus, they tend to exploit the unaware public and gain viewership by sensational; reporting.
Q4: Do you think the Indian media is insensitive toward problems faced by service members? Do you feel that their grievances are not adequately highlighted?
Media reports what its masters want them to report. The media rarely reports factual grievances of soldiers. It flows with the tide. If a disgruntled soldier reports anything, that gets highlighted, without even checking facts.
The BSF jawan cribbing about the food, when in fact the scale of a jawan's ration is very good. His problems may have been something else. But, instead of finding facts, the media became judgemental. The Media does not investigate but only reports.
Q5: Do you feel that the media operates irresponsibly in conflict zones? Or reporting on conflict zones?
Yes, when they have no knowledge about the military and its operations, it will happen. It is not reporting for a football or cricket match. Here lives and morale is involved.
Q7: To what level in your opinion, does the government pressurise journalists in conflict zones, try to suppress or otherwise sanitise reports of armed conflict in India?
I cannot answer on behalf of the Govt. But sometimes reporting may not be appropriate, during an operation. As in the Mumbai case, the terrorists were being guided by live reporting by our media. Such reporting must be sanitised.
Q8: How has your experience with the media been in your Military career?
I only saw the media on a ceremonial function.
Q9: What is your perspective that certain sections of the media are becoming mouthpieces of the army?
The Army does not require mouthpieces. It carries out its job and moves on. Even in natural calamities, the Army never goes public on media to highlight its achievements. Most of the time its credit is taken by politicians or the police or some such organisation.
Q10: what shortcomings or grievances in the military would you want the media to highlight?
The life of a soldier must be correctly reflected. Peace does not mean no work for a soldier. The training of a soldier, the hardships faced by the family, the problems of frequent moves, the hardships faced in their operations, the lack of facilities like market, medical, transport etc in Field areas. Instead of showing these problems, the media only shows that they have Canteen and Sahayak facilities, which must be taken away. Has anyone from the media tried to find out what is the truth? That many a times Canteen items are more expensive than the sale items in the market, that a Sahayak is the officers assistant during war and battle, that it is nothing in comparison to what an IAS or IPS or a Minister have. Every movie shows that a soldier lives in big bungalows, has many servants, drinks and dances all the time. This is nowhere near the truth. The public perception is formed based on what media presents.
Q11: What remedial measures do you propose to improve military-media relations? What's the way forward?
A media reporter must have knowledge about a game or fashion or constitution or law to report on these subjects. But, requires no knowledge when reporting about the military, whether in peace or war. The Media Industry must have some course on Military History or Military Warfare at one of the Military Institutions. It must also encompass a short attachment with troops, to learn about their functioning. Only such qualified reporters must be permitted to report.