Hi, Defence aspirants, my name is Saurabh Raina and I'm from Alwar Rajasthan .recently I got recommended from 34 SSB ALLAHBAD known as the rejection centre in CDS IMA 149 .I'm gonna share my story for defence aspirants. DAY 1-SCREENING – CANDIDATES reported .this was my second attempt and I got a repeaters batch. OIR went well. PPDT – my story was normal based on young army lieutenant who bravely completed his mission .the narration was fantastic full of confidence the result – 25 got in and I got chest no 22.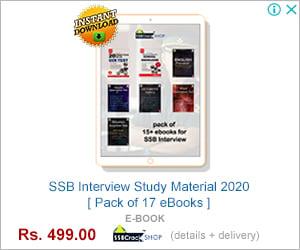 Day 2- Psych Attempted 35 SRT, 59 WAT most of tat was based on sports as  I'm a national level boxer and hence SRT I attempted as my own capability.
DAY3 – GTO, both GDs were ok I spoke about 3-4 times and agreed with other group members. GPE was also very good done with logic and in given time. PGT-cooperating with the group and giving ideas whenever necessary. HGT was also very well I gave all the ideas in GOR be helpful to each member and full of josh. Lecturette – I choose the topic INDO-US realtions I used the complete time and I think, here confidence and body language matters. INDIVIDUAL OBSTACLE – I completed 13 obstacles.
DAY 4 – GTO – command task – I completed the task in 2 minutes with the help of subordinates and FGT went of very good, than I went for my interview I rushed to candidates line dressed up in formals and went for interview waiting room where I spent about 1:30 hours some magazines were there I read them than I called for interview .The interviewing officer asked me too many questions about boxing and some questions over mathematics few of them I answered wrong but I was full of confidence and answered with truth. RAPID FIRE I answered each question .overall it was decent.
CONFERENCE DAY – It went for 5 minutes "longest in my batch".I was asked for my stay at centre, what lessons I learnt here    ,what I want to improve in myself ,what I will tell my friends to prepare for SSB .I answered all question with confidence .Than result came we 4 were selected and my chest number he spoke last.
Finally: I made and I'm reday to become the first army officer from my family and from my village. JAI HIND