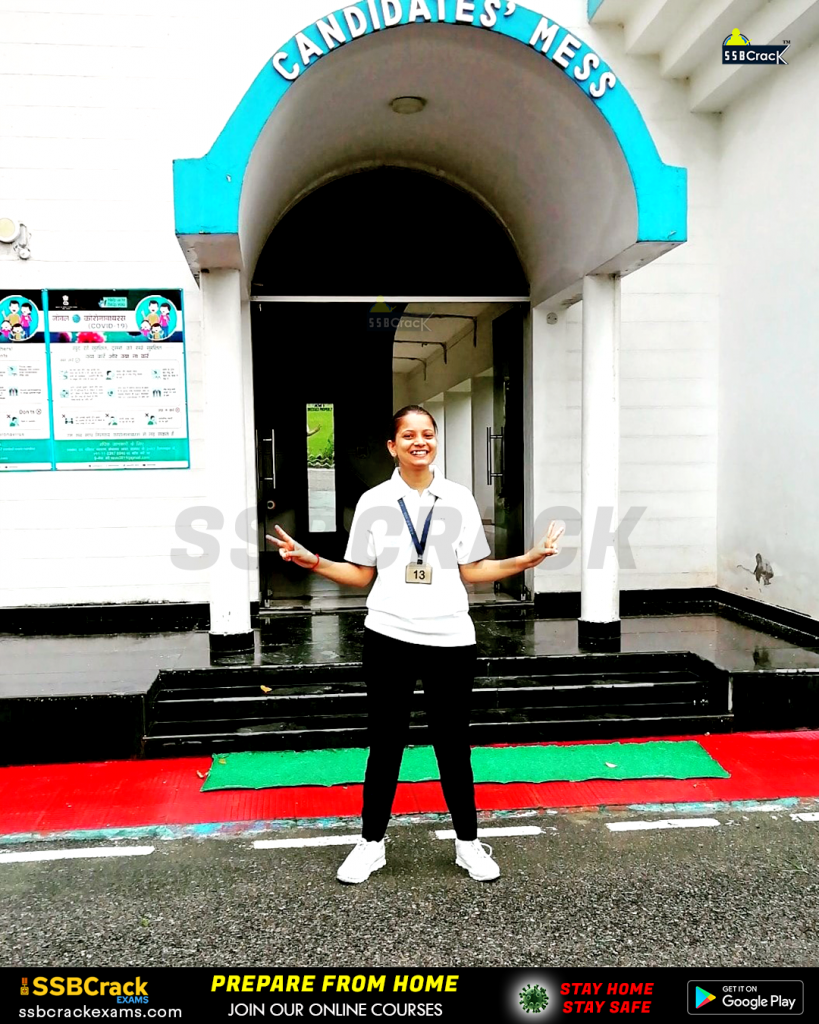 Hi everyone. This is Rohini Dixit chest no. 13 recommended from 4 AFSB VARANASI in my first attempt. Starting from reporting day. I was completely relaxed but deep inside I was a bit nervous, the confidence level that I had will let me get screened in and again this boosted up my confidence to a higher level and I started enjoying being there as my group was very cooperative and fun loving.
Coming to day 2 i.e. Psychological Test. Since I was aware that it's all about your own self, so I managed my writing speed along with observing each and every picture to write more relevant stories. For SRT, I was bit slower because I couldn't complete all 60 SRTs, when officer told that we don't need extraordinary one's but those who are all rounder and since I did 50 so I felt to be at a safe side. In my SDT I wrote what actually my parents, teachers n friends told me and this was end of day 2.
After that I must say the best part was GTO which I enjoyed the most after raining. Our PGT, HGT etc was good again thanks to my group members. Coming to GD and Lecturette, I participated well in GD and I got 4 topics for Lecturette in which 3 of them were out of box for me so I was left with only the 4th one and the topic was WhatsApp 😜😜
So I spoke all what I knew and it ended well. Coming to GPE, we got enough time and I gave logical reasons for my problem solving sequence and the ways followed and the group agreed for that. Then Individual obstacles 😅 I just did 5 but I was still happy because I enjoyed them the most as it rained heavily and the ground was muddy so in my white PT dress I loved those mud stains🤣and followed by FGT our day was over.
Next was my interview part that was nice one, officer asked me more about my personal life, education, etc as per the PIQ along with some technical questions related to IAF but for the whole 60-70 mins I was smiling continuously and didn't felt a bit of pressure so I must say I was satisfied with that and finally on conference day when I entered to the conference room I was thinking I'll be nervous but I was again smiling and came back smiling and after long wait when officer announced my chest no.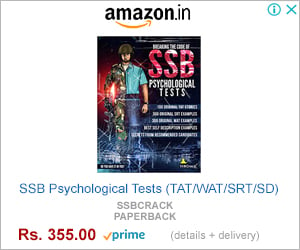 I was completely blank but full of happiness and thereafter became my happiest moment of till date. 13 of us were recommended and everyone was clapping for us. That was my journey of 5 days that gave me the most beautiful and happiest moments for life.
I would like to thank SSBCrack because I took guidance from here and still following for medical details. I used to read the success stories of people here and dreaming of being one of them and I am feeling so happy on becoming one of them…. and again thanks a lot ssbcrack…. Such a wonderful and helping platform for each & every aspirant.