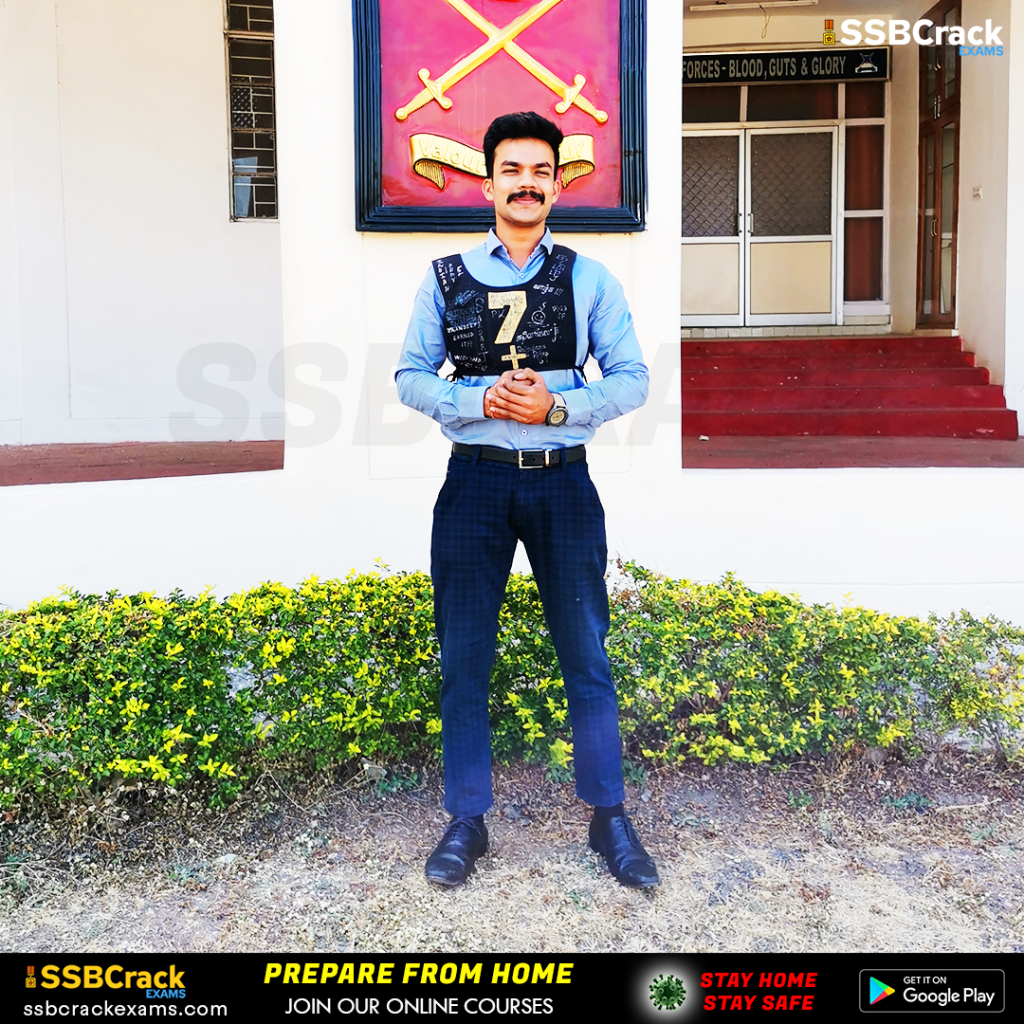 Hello everyone, This isn't a regular success story but how failing 9 times paved the way for brilliant success. So the seed of passion for the armed forces was sown itself in the school days but couldn't qualify NDA examination Even in three attempts. Determined enough and knowing the destiny, joined a three-year bachelors degree hoping to land up directly in the academy on graduating. Always have been dreaming with eyes wide open.
But yes made sure to work my ass off and the result was that I Cleared CDS and AFCAT exams right in my very first attempts and the next lesson was taught at the SSBs. Cleared CDS for straight 6 times (5 for AFA & 1 IMA) and AFCAT 5 times.
Coming to the bigger lessons learnt. Getting screened in in my 1st attempt for CDS entry at AFSB Mysore itself felt like cloud nine but the journey thereafter wasn't known to me and got conference out in my first 6 consecutive attempts from different AFSBs. It was 7th when I got to experience what getting screened out feels like. 9/10 attempts were for flying and this one was the first for IMA.
OIR, story writing, narration and GD all holds equal importance. Listening is as important as speaking in GD as both accounts for contribution to the group.
Coming to the first successful attempt
I reached Bhopal on 1st march quite early and got some friends right there as SSB guys are easy to spot even in a crowd.
So screening was on 2nd and past experiences didn't let me be nervous and I confidently dealt with everything to get myself to the phase 2.
Fish market situation is an opportunity to show your worth-keep calm, wait for lows, deliver, withdraw and listen to others.
38 out of 57 of us got screened in( highest ever in my experiences) and the journey thus furthered.
Psych: performance was almost as my previous attempts except my SD which was completely different and what I really was.
TAT: Wrote down whatever came to my mind relating with life experiences, family and friends, hobbies and ambitions. Somewhere or the other most pictures relate to some part of our lives and that's what the psychologist tries to find out.
WAT: gave all 60 responses with what actually came to my mind with some great and some lame sentences.
SRT: I could write just 33 responses, Solved wherever a problem was posed and gave my opinion wherever else asked very honestly.
SD : This was the major difference as wrote down what exactly were the thoughts of my parents, teachers, friends and me regarding myself.
SD plays an important part as these questions are very relatable to the ones asked by the IO.
Now the next three days comprised of the GTO and the interview-
GTO: I was very participative as like earlier attempts but the basic difference here was that I was more attentive to others in the group. Listened patiently in the GD, executed own ideas and helped execute the ideas put forward by others in ground tasks showcasing my own skills at the same. Focusing on what you contribute to the group is the key here. Sometimes it would be participating actively and sometimes just standing behind and passing the helping material. Be smart enough to decide how to contribute.
Personal interview: Now talking about the part that dreaded me the most. Felt numb right on entering the interviewer's cabin. He gave me the briefing and as I already knew it word by word, I just picked up the water bottle once he said- "have it whenever you feel like". I felt a little bit calm and the show began.
The interview was full of highs and lows with plains almost nil. IO kept changing the meaning of questions after I answered so one question gave birth to another to another.
Some of the highlights are-
Tell me exactly why were you not recommended in earlier attempts
Give me details of your previous attempts with date place and the result (I answered each and everything in detail)
So air force is your first preference- I answered in "yes" only and then it felt like I'm again at one AFSB as all further questions were regarding IAF.
Strengths and Weaknesses were given too much focus upon
Questions regarding how I deal with problems in life
It lasted for about an hour with me at least ten times saying "sorry sir, I don't know/I might be wrong". Again my experience was held true that number of questions asked in the interview is always n+m where n is what you've prepared for and m is what the officer digs out of nowhere.
The tip here is to be honest and smart at the same time, interviewers got better skills to open you up than surgeons and they're masters at catching lies.
So be honest, accept weaknesses and portray your strengths.
Now the never before experience of being grilled in the conference for about 20-30mins with basic questions like rating my performance to loads of real life SRTs fired at moments interval. Much attention was focused upon my subject of masters "defence and strategic studies" by asking about India's participation in wars, why was Kargil a conflict and not a war, nuclear deterrence to what propels me to opt for the subject and armed forces in particular. The conference ended with as usual "thank you ayush, good luck" but this time, my gut feeling was completely different and finally,
All the struggle, the invested time and efforts paid off once chest no. 13 was announced.
Now you might be eager to know why I opted for IMA this time.
So it was when I went to Dehradun for my CDS-AFA entry when I decided to go and atleast see the IMA as I reached there a day in advance and while clicking pictures I was reprimanded and asked by one uniformed sardarji- bhai, bharti hona hai kya? To which I just smiled. He just let me click one picture, rest he himself deleted from my phone. Three days later, 1 AFSB itself arranged a tour of IMA and it was this charm and beauty of the academy that awed me and made me mention IMA as my first preference. Yes we shape our own destiny.