Hello, young future officers, this is SLt Vishesh Daya. It's a privilege for me to tell you my story, after sailing the rough seas of my naval career.
I was inducted into the Indian Navy in July 2012 as an artificer apprentice in my first attempt. Out of 650 candidates, only 07 reached INS Chilka from Madhya Pradesh. I had an inclination towards the uniform since my young age and a technical perspective of looking at things, therefore I joined the navy in the technical cadre. With not much awareness of the differences between sailor and officer cadre, I started my journey.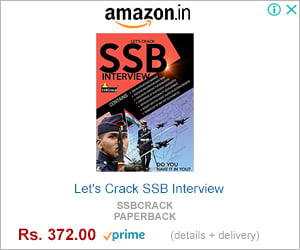 Then I decided to start preparing for Officer cadre exams. My only aim was to become an officer. Getting selected as an officer through Commission-worthy (CW) scheme was my Plan A. And if not this, my Plan B was to complete my graduate degree through distance education and get selected into the Indian Army or Airforce. But what if both the plan fails, my last option was HET and Army ACC entry.
In CW entry you have mainly five phases1) Interview with Divisional Officer2) Interview with EXO/CO3) PSB with senior flag officers4) Online written exam (PCM+English, GK) 10+25) SSB.
Remember if you fail in any of this one, you have got to start from the beginning. And you get only three chances in your entire service. Meanwhile, I completed my Diploma in Marine Eng from INS Vishwakarma and also a BA in politics from distance education and was first appointed in Andaman & Nicobar Island. My ship's routine was pretty much tough and due to lack of resources on that isolated island with literally nil internet services in 2015, I failed to chase my goal in the first two attempts.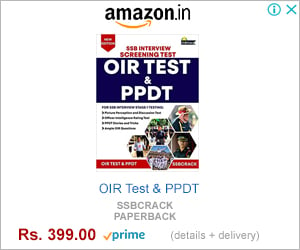 Then we had a major refit program of the ship, therefore we came to Hindustan Shipyard Limited Visakhapatnam where I gave my third attempt and which was also my first ever attempt of SSB. I had prepared well and was confident enough to make it through. When my name announced on the day of the conference at 33 SSB Bhopal, my eyes were literally shaded with tears. It was my dream to train into the most prestigious, elite and Asia's largest academy i.e INA. With proper planning, hard work, determination, guidance of my seniors and never giving up spirit I was able to make it through.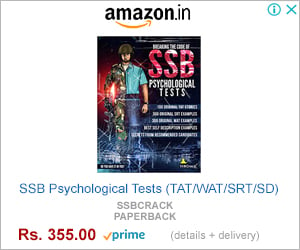 I want to thank SSBCrack for sharing my story and would like to tell the young budding officers to never give up and keep the josh high. Failing to plan is planning to fail. Be humble and generous in your life whatever it takes. Also, you have to believe in something that can never happen and that thing will happen eventually. Jai HindSham No Varuna.