"You can complete it if you get 6 months to leave and take regular classes" were the dream shattering words of college authorities after I approached them after my (IAF) training completion, made it clear I was not going to complete my B.tech (last semester) that I had left to join the Indian Air force in 2016 to support my family. Being 7/8th of an engineer who was still a 10+2, ACC was the only available option for me to become an officer in the defence forces. Having screened out in 2013 for NDA 130 batch, I had no other experience of SSB. "Pata nai kya dekhte hain woh" (Don't know what they actually look for) were the only words that I usually heard about SSB. Thanks to the constant inspiration from hardworking parents, I have always been inclined to be meticulous and emphasizing on long run results with my preparation for whatever goals I undertake. It all started right from my training for the airman in ATS Belagavi. I used to analyse the OLQs and introspect where I stood. It was important for me to create a change within me to make myself deserve it and not external masquerading by fixing TAT, WAT, SRT and " rushing for the balli rightaway"
Being an avid reader right from college days, I had exposure to good self-help books like "The power of your sub conscious mind by Joseph Murphy" , "Man's search for meaning by Victor Frankl", "Unposted Letter by Mahatria Ra". I started being mindful of my behavior in groups and my self-talks (later helped me in GTO and IO ). Friends SSB is all about the MANASA (thoughts), VACHA(speech and behaviour) and KARMANA (Actions).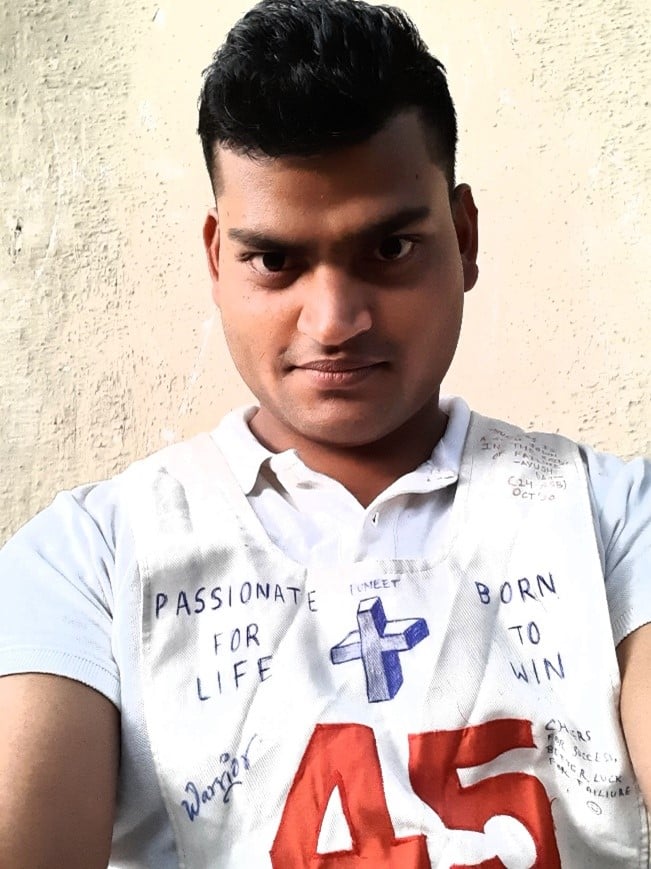 "If you believe it, you shall achieve it", I still remember how I used to look on my shoulders while in uniform, imagining stripes/stars and smile.
The call letter intimated my SSB for ACC 122 on 19th nov at 17 SSB Bangalore. After arranging for all requisite documents and items 91 of us reported.
Left all the desperation for recommendation (genuine during preparation) behind and came with a desire to enjoy the process without stress.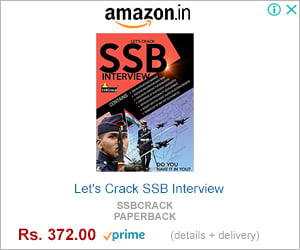 Screening (A library scene in PPDT)
Observe the picture meticulously, specially the human (attire, expression, item/tool holding ), background. This will help add relevance to the story.
Include specificity in your story (credits : "My appointment with the psychologist") this gives realistic touch and justifies the actions taken by hero
After completion, start visualizing yourself confidently narrating the story, the repeated visualization will bring comfort and confidence while narration
Be sure to listen to everyone's story. Friends SSB is not a competition, it is test of your true self, have the mindset of adding value to the discussion. "Fish market" checks your patience and stability, don't resist it, try to give direction to the group.
SCREENED IN (total 28), I realized the real test begins.
PSYCH
TAT : followed same story writing approach as above. The blank story was prepared beforehand and showed the responsibilities I undertake at my present work area (highlight your true qualities that you want to show or the weaknesses that you have overcame)
WAT : 4-5 words sentence (Remember it's an Association test and not a sentence making test). Refrain from adopted ideas, the more original sentences you associate the more quality comes and the better the assessor knows about you (We are all good humans the tact is to express it in our responses) eg. Moon : Teaches to accept scars and shine.
SRTs : Quality matters. Complete the tasks presented.
SD : Prepared meticulously after taking feedbacks and worked on them to bring reality. Expressed myself honestly and mentioned my ambitions straight from heart.
GTO
Friends, the mindset that helps is to be an asset of the group in whatever task you are undertaking.
Instead of having the competitive mindset, work to contribute to grow along.
Each member is an asset of the group, make sure to not try and dominate/underestimate/discourage the "assets".
Be down to earth/ polite with proposing your ideas. If not getting one, try and better/refine those given by others (for eg giving better stability)
IO
Friends, the better you know yourself, the more comfortable you will be.
Be mindful of what you write in PIQ.
Always wear a smile. The person sitting in front is there to recommend you, make sure you give him the reasons with true smile.
Know your weaknesses and strengths with examples of incidents highlighting them.
Have the courage to accept bad/good decisions made in life.
Know and mention what you are doing to create a better version of yourself.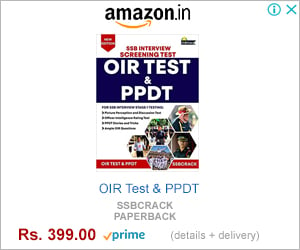 After conference of about 1 minutes, we all gathered for final results. I knew, I had been what I truly was throughout my SSB and was ready to accept whatever result comes. "If you deserve it, you shall get it; If you don't, you already know what to make of yourself to deserve it"
"Chest no. 14" there It was! All the visualizations, all the introspections, all the corrections, all the actions and inspirations had finally manifested.
"WORK ON YOURSELF AND SSB WILL SELECT YOU" thats a warrior's word!