Some goals are so worthy that it is glorious even to fail. Hello everyone my name is Pranay Bhagat and I am from Nagpur. I got recommended from AFSB Gandhinagar 26Aug-30Aug batch. It was my 4th attempt. I got to learn a lot from my previous attempts. I prepared well for AFCAT and scored 192 marks. After analysing my previous SSBs, I made the necessary improvements and went for my next SSB. I went to Gandhinagar and I felt elated after seeing such a beautiful campus. Total 175 candidates reported. First day, I did all the OIRs before the time itself. For PPDT observe the picture very carefully for 30 secs. In the picture shown to us, there were 5 males and 2 Females around a table doing something with papers together in a library. Many candidates did not count the characters and mentioned it as a group. I did it the other way, I explained the no. of characters shown and made a good story on Making of a school magazine by including each one in the picture. Total 175 candidates reported on the first day and 50 were screened in.
Next day was Psych test. I did TAT connecting myself with the pictures. Please do not go with the preconceived stories. I would suggest you all to analyse your past performances and look up to your entire life from childhood. Watch your own movie. Analysing your downfalls, happy moments, achievements, difficult times, organised activities, games, hobbies and Interests will help you in bringing originality to your TAT stories. The Idea is to keep it real and optimistic. I attempted all WATs. For WAT write down your own sentences like for eg. When I was not recommended last time I wrote in my Diary "Hope keeps the dreams alive". This way make your own sentences based on your actions, moods and emotions in a crisp way and note it down in a diary daily. This clearly depicts originality in your sentences and projects your own personality. Then in SRT, I attempted 45 SRTs keeping good quality. I kept it short and crisp. In SRT use materials nearby effectively and give a positive outcome. For SD take honest opinions and write it down in a consolidated form. Practice writing your SD in 15mins. Do add some weaknesses in it as nobody is perfect. If you have major weakness overcome it before the ssb. Also mention how you are tackling with your minor weaknesses. Your Psych test is done. The whole idea is to Develop your personality day by day and projecting it in the best way.
Next is Group Task, for GD watch the show- Big Picture on Rajya sabha tv, read Indian Express, watch Rau's IAS DNS of The Hindu(youtube). You should also watch Security scan on Rajya Sabha TV. Write down the points like facts with examples. Give logic behind every point. GD topic has three leads, select anyone and be on it. Do not generalise by saying every lead is important. Do not dominate the GD and be polite. For G.P.E use the resources efficiently and especially find the hidden ones. Set priorities well. Convince others with logic to take your point. If you find logic to their point do agree on that as well. That's how a group works. If you are nominated by the group to give the Group solution, give the group solution not yours. Add every point after listening to everyone. Your grasping power is also checked there. For PGT and HGT motivate your group, give Ideas and Do not break rules. You think GTO hasn't seen you breaking the rule but remember he is well trained to see that. Individual obstacles can be tackled with basic stamina. Select your priorities of doing obstacle in an efficient way. Do not give up and give your best. For lecturette address the group very well. Do not look here and there. Keep the body posture well and give it with full confidence. In command Task the GTO may pressurise you but do not fall into the trap. You have to lead a team tomorrow so you should be efficient and confident while handling the stress. Then comes the Personal Interview.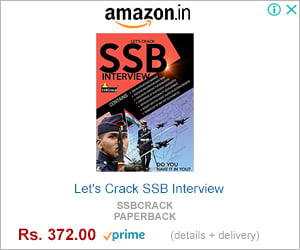 Most important, do not lie in the interview. The IO is well trained to catch you. If your Honesty comes under doubt you will surelly be not recommended. Keep it real. Give examples of life situations to prove your strengths. Like for eg. Instead of saying "I am determined person just give examples of your life events that show you are a determined person. Be cheerful and Happy while giving the interview. Do not sit and talk like a robot. Use facial expressions and smile to connect with the IO. Accept your past mistakes, do not blame others and mention what you have learnt from them. Now Coming towards my performance, After performing very well in all the techniques, In the Conference I was asked about my backup options. I was asked what will I do if I am not recommended this time to which I replied "Mam, I have performed very well in all techniques and gave my best. I am sure I'll get recommended this time.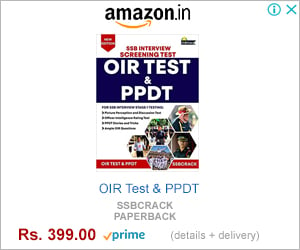 If not, I will analyse my mistakes, work on them and come up better. This is the dream which has transformed me to a good individual and I would always want to become better and better each day." After that it was time for results and the DSO called chest no. 40 and I went running towards the stage. I couldn't stop smiling. Only I was recommended in the whole batch. Later the officer gave me some Air force related materials like Diary, posters, Folder etc. I was so happy. It was the best moment of my Life. Finally I did it. That's where I wrote another sentence – " Uncomfortability is a good investment to achieve the dreams". Yes It wasn't easy. I gave my heart and soul to get what I wanted. One thing that I have always realised in my Life is that If you put all your efforts and take yourself out of the comfort zone, No one can stop you from achieving your goals. Your determination and self confidence will always push you more closer towards your Dream.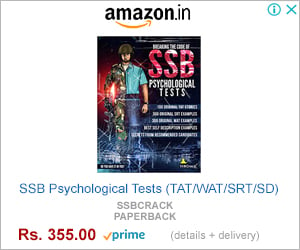 I would like to thank My Parents, My Teachers, My Friends and everyone who were part of this beautiful journey. It wouldn't have been possible without you all. I also thank SSBCRACK for the incessant motivation. I have made it in the merit list also. Finally here are some words for the Young and Talented Defence Aspirants. Dear Defence Aspirants, Remember Failure is the best teacher. Learn from every mistake and put all your hardwork towards achieving what you want in life. Stay away from myths and analyse your mistakes after every attempt. The best thing you can do is to start living like an Officer from today itself. Whenever I used to get deviated from my routine, I used to remember the life of an Officer. This always motivated me in keeping myself in a strict and disciplined routine. And Believe me this way you will start enjoying your Life. You got to believe in yourself and keep working harder until the Goal is achieved.
After all, It is better to die in pursuit of the dreams than to live a life without Hope. Jai Hind!