Current affair is a crucial part of the SSB interview testing, you are not required to know everything but you must know things happening in your surroundings and prominently being discussed in the nation. You are most likely to face questions from the burning issues in the country and to actively take part in the SSB group discussion you must be aware of some facts and figures related to these issues. Having awareness regarding these issues will also help you to speak confidently in your SSB personal interview.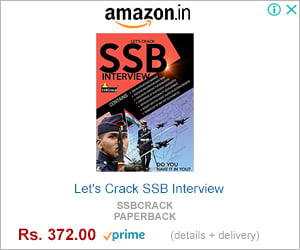 The GTO in SSB consists of two Group Discussion Rounds. Topics in SSB GD could be from anywhere be it social, national and internal issues. One must have facts and figures handy to speak with confidence and take active participation in the GD.
Here are 50 current affairs topics that you may be questioned on during your SSB Interview:
1. Russia-Ukraine War
The Russia-Ukraine conflict has had impacts on the entire world. Talks of a World War III starting have been circulating governments for a while. The conflict between the two countries is the most talked about world over and a very important current affairs topic. More Details: 20 SSB Interview Questions On Russia Ukraine Crisis
2. Sri Lanka's Economic Crisis
Sri Lanka's economy has taken a back seat as the country has run out of foreign currency leading to shortages and high prices which not everyone can afford. They are in debt to countries and are unable to pay back their loans.
3. Karachi University Blast
The Balochistan Liberation Army has claimed responsibility for the Karachi blast which led to the killing of three Chinese Nationals and one Pakistani. They also claimed to have used their 'first female suicide bomber'.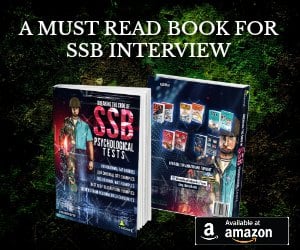 4. Elon Musk buys Twitter
Elon Musk bought Twitter for a whooping amount of $44 Billion. He wants to ensure free speech and wants his 'worst critics' to remain on the app.
5. India Created Guinness World by waving 78,220 flags simultaneously
India made a world record by waving 78,220 flags simultaneously at 'Veer Kunwar Singh Vijayotsav' in Bihar.
6. Gautam Adani world's 5th richest person
Adani Group chief, Gautam Adani has become the 5th richest person in the world surpassing Berkshire Hathway CEO Warren Buffett.
7. UK hits record Covid-19 levels
The United Kingdom has hit a record high of Covid-19 infections as free tests end, with nearly 5 million people infected.
8. Imran Khan forced to resign
Pakistan Prime Minister Imran Khan was forced to resign when a no confidence motion was passed against him in the Parliament. He has been added to the list of unsuccessful Prime Ministers who could not complete their term at office.
9. Akasa Airline to launch in July
Akasa Airline is a part of SNV Aviation Private Limited and is an Indian, low-cost airline, headquartered in Mumbai.
10. Tesla invited to manufacture e-vehicles in India
Union Minister for Road Transport and Highways, Nitin Gadkari, invites Tesla to manufacture e-vehicles in India highlighting the conducive climate for the same. Building cars in China and selling them in India is not a ''good proposition''
11. Air India loses Preferential Status in International Traffic Rights
The Director General of Civil Aviation (DGCA), in a circular, has announced that Tata Group-owned Air India has lost its preferential access to bilateral rights for operating flights to another country since it has shifted from being a government airline to a private one.
12. India's power demand reaches an all-time high
India's power demand has reached an all-time high of 201.066 GW. It surpassed last years demand of 200.539 GW.
13. Agriculture Minister launches 'Kisan Bhagidari-Prathmikta Hamari' campaign
The Kisan Bhagidari-Prathmikta Hamari campaign is being organized under 'Azadi ka Amrit Mahotsav'. Over one crore farmers and stakeholders are expected to participate in the campaign.
14. AAHAR 2022 held in New Delhi
Asia's biggest International Food, Hospitality fair, AAHAR 2022 was held in New Delhi at Pragati Maidan. More than 80 exporters from different segments of agricultural products are said to participate in the fair.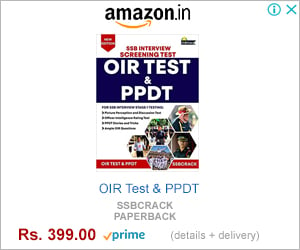 15. 7 cancer hospitals to be inaugurated by PM Modi in Dibrugarh
PM Modi to inaugurate 7 cancer hospitals in Dibrugarh district of Assam. It is an investment of Rs. 4000 crores in collaboration with the Government of Assam and Tata Trusts.
16. World's oldest person dies
World's oldest person Kane Tanaka died at the age of 119 years. She passed of old age. Lucile Randon, a French nun, is now the oldest person alive at 118 years.
17. India wins gold at the Archery World Cup 2022
India's Tarundeep Rai and Ridhi won the recurve mixed team gold medal at the Archery World Cup 2022 held at Antalya, Turkey against Great Britain.
18. LIC-IPO to open
Life Insurance Corporation of India is set to open its Initial Public Offering. It has fixed the price band in the range of Rs. 902-949 per share.
19. Women's IPL from 2023
The BCCI plans to start a women's IPL from 2023. The board is planning on having five to six teams for the season. The panning is still in the infancy stage.
20. Manoj Pande becomes 29th Chief of Army Staff
Lt. Gen. Manoj Pande has been appointed as the next Chief of Army Staff. He will take over as the 29th Chief of the Indian Army. More Details: Lt Gen Manoj C Pande Appointed As Next Chief Of Army Staff
21. China signs security pact with Solomon Islands
China signs a security pact with Solomon Islands to enhance social stability and long-term tranquillity in the Islands. This agreement enhances the chances of Beijing gaining a strong foothold in the South Pacific.
22. Russia tests nuclear-capable ballistic missile
Russia tests nuclear-capable missile that Putin calls "the best" as a warning to its enemies.
23. All India Police Science Congress inaugurated
Home Minister Amit Shah inaugurated the All-India Police Science Congress in Bhopal.
24. INS Vagsheer submarine launched
INS Vagsheer of the Scorpene class of submarines was launched. It will now undergo sea trials and if approved, be commissioned. More Details: India Launches Sixth Scorpene Submarine 'Vagsheer'
25. Emmanuel Macron wins French election
Emmanuel Macron wins French Presidential election. He becomes the first president since 2002 to win a second term in office.
Join India's Best SSB Interview Online Coaching Classes: [Enroll Now]
26. Veteran filmmaker T Rama Rao passes away
Veteran filmmaker T Rama Rao passes away at 84. He made successful films in Telugu and Hindi and worked with well-renowned actors.
27. Tamil Nadu government to set up 4 Olympic training academies
The Tamil Nadu state government is all geared to set up 4 Olympic training academies in four zones of the state.
28. Defence Minister inaugurates DefConnect 2.0
Defence Minister Rajnath Singh will inaugurate DefConnect 2.0 organized by Innovations for Defence Excellence, Defence Innovation Organization [iDEX-DIO] in New Delhi. More details: Raksha Mantri Shri Rajnath Singh Launches IDEX-Prime During DefConnect 2.0
29. China attempts to restart economic activity
China desperately attempts to restart their economic activity after the pandemic forced them to take a back seat in economic matters.
30. Ashwin Yardi announced as UNICEF's YuWaah board co-chair
CEO of Capgemini in India, Ashwin Yardi has been announced as the board co-chair for UNICEF's YuWaah [Generation Unlimited India].
31. India wins gold at the Asian Wrestling Championship
Ravi Kumar Dahiya becomes the first Indian wrestler to claim three gold medals in the Asian Wrestling Championship.
32. Naval Commanders' Conference held
The first edition of the Naval Commanders' Conference is underway in New Delhi. The panel provides for naval commanders to discuss important maritime matters. More Details: All About Naval Commanders' Conference 2022
33. UEA diplomats to invest in Jammu and Kashmir
Top Arab CEO's look for investment opportunities in Jammu and Kashmir.
34. Rajnath Singh felicitates 1971 war veterans
Defence Minister Rajnath Singh felicitates 1971 war veterans, of the Liberation War of Bangladesh, in Assam.
35. Dr. Suman K. Bery new vice chairman of NITI Aayog
Dr. Suman K. Bery takes on a new role as vice chairperson of NITI Aayog replacing Dr. Rajiv Kumar.
36. African Swine fever breaks out in Tripura
Confirmed cases of African Swine Fever found in Tripura, Mizoram and Meghalaya. Precautionary steps are being taken and two task forces have been formed.
37. New Pakistan Cabinet takes oath
Prime Minister Shehbaz Sharif's new cabinet takes oath of office after a vote of no-confidence was passed against Imran Khan.
38. Supreme Court initiates the Suo Moto case
The Supreme Court of India initiated the Suo Moto Case to examine data collected and information to decide award of sentence in death penalty cases.
39. Ministry of Civil Aviation organized Yog Prabha
The Ministry of Civil Aviation organized "Yog Prabha", a mega Yoga event at Safdarjung Airport. It was inaugurated by the Union Minister of Civil Aviation, Shri Jyotiraditya M.
40. India Pharmaceutical and Medical Device Conference held
The 7th edition of the India Pharmaceutical and Medical Device Conference 2022 was held at New Delhi. The theme of the conference is: Vision 2047: Transformative roadmap for the future.
41. Blast occurred in Afghanistan's mosque
At least 33 were killed in a blast in Afghanistan's mosque during the Friday prayer in the city of Kunduz.
42. Smriti Handa appointed as BharatPe's CHRO
BharatPe has appointed Smriti Handa as their new Chief Human Resources Officer.
43. Centre sets up ceasefire agreement with three Naga insurgent groups
The centre government has set up a ceasefire agreement with three Naga insurgent groups for 1 additional year.
44. Prime Minister of Hungary wins fourth term in office
Hungary Prime Minister, Viktor Orban wins fourth term in office by a landslide victory.
45. India wins silver at Orleans Master Super 100
Indian shuttler Mithun Manjunath wins a silver medal at the Orleans Master Super 100 which was held in France.
46. Indian-American singer wins Grammy Award
Indian-American singer, Falguni Shah, wins a Grammy Award for A Colourful World in the Best Children's Album Category.
47. Central Government to launch Agnipath Scheme
The central government plans on implementing a three-year Agnipath entry scheme for youngsters to join the defence forces. It is a major reform to reduce expenditure and age profile of the defence forces.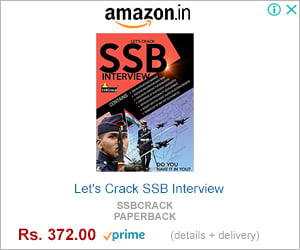 48. Nykaa Founder ranked 10th on Richest Self-Made Women
Nykaa founder, Falguni Nayar, is among the top ten self-made women billionaires in the world with a net worth of more than Rs. 575 thousand crores.
49. Lease signed for Ayodhya International Airport
Civil Aviation Department of Uttar Pradesh government signed a lease with the Airport Authority of India to develop Maryada Purushottom Shri Ram International Airport in Ayodhya.
50. Mumbai Indians becomes only team to lose all their matches in IPL 2022
In a first, Mumbai Indians become the only team in the IPL 2022 to lose all their matches. Once who were champions of the T-20 format, are now facing defeat after defeat in a historical loss so far in the season.
We have to come to the end of the 50 current affairs topics that can be asked during the SSB interview. But one should keep in mind that every minute there is a change taking place in some part of the country as well as the world.
Hence, staying up-to-date with the latest news is a must. Reading the newspaper everyday should become a habit as well as following news blogs and websites, and even reading news online.
Current affairs are ever-changing and being a defence aspirant, one should keep themselves informed about the happenings of the world.
You can check out the SSB Interview Online course along with other important specifics at SSBCrack exams. You can also access them through the SSBCrack Exams app available in the google play store.
Here is the list of GD topics that are being asked in SSB Group Disucssion:
COVID-19 (Coronavirus) impact on Indian and Global economy
Farm Bills 2020 – Pros, Cons & Challenges
Farmer's Protest in India
Ban on Chinese Apps in India
Modernisation of Indian Army, Air Force and Navy
Atmanirbhar Bharat Abhiyan
E-Learning – Past, Present and Future
COVID-19 and Health infrastructure of India
Indian Economy – Past, Present and Future
Budget 2021 – Pro and Cons
Should public sector banks be privatised?
Privatisation of Indian Railways/Trains
Work from home – Pros & Cons
Influence of Social Media on Youth
OTT platforms and censorship
National Education Policy (NEP) 2020
India-China relations 2020 – 2021
Unemployment in India
India as superpower
Startups In India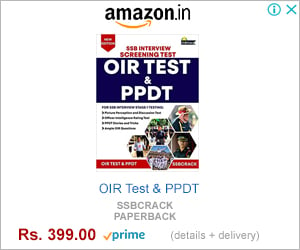 How to prepare for the Group Discussion?
In Group Discussion, you are never asked to directly point out the good and bad on a topic, instead, two to three-pointers related to the topic are given, you can put your point forwards as per your understanding of the topic.
One must study each topic and try to gather as many facts and figures. All the data is available online when you speak with facts and figures, you sound more mature and it shows you have a better understanding of the topic.
Always keep an eye on the latest happenings in Indian and around the world, do not ignore an issue just by labelling it political. In today's world, any issue can be connected with politics. Having some knowledge about burning issues will surely help you in your GD and PI.
Also Read: