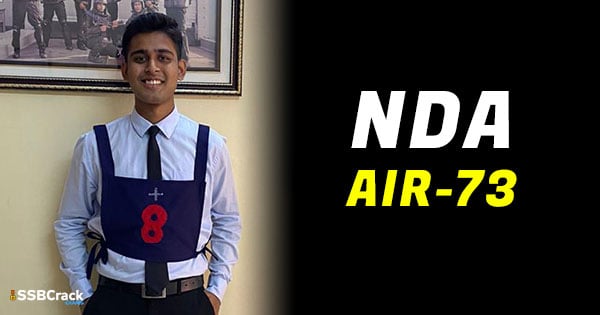 Success is not final, failure is not fatal; It is the courage to continue that counts. Hello everyone, My name is Sahil Mallick and I got recommended for NDA-145 (Navy) from NSB Visakhapatnam and secured AIR 73. Since my father is active service personnel in the Navy, the dream to join this prestigious force was since childhood. My journey till recommendation wasn't so smooth though.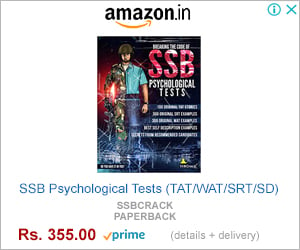 I cleared my written exam on the third attempt. It was during the lockdown period, after my boards when I got an ample amount of time to practice. This time, I referred to certain youtube channels, various books having many MCQs and to SSBCrackExams. I purchased its NDA online course, where I got various explanatory videos of all relevant topics of maths as well as GAT along with 10 mock tests each. Now that is the key to success. If you want to have an assurance of being merit in, then the only way is to get very good marks in the written itself. And for that, you need to solve as many mock tests as you can, with proper time management and strategy. I had solved previous year papers starting from the year 2007 (but even 2014 onwards will do).
After giving my writing, I was pretty confident about clearing it. So I started with my SSB preparation. I got call letter for TES-44 SSB in Bhopal, where I got conference out. It helped me to analyze my weaknesses and faults and overcome them with practice. Some of the officers from my dad's department had helped me a long way to sharpen up my way of expressing myself. Along with that, various videos from youtube and other sources, plus books on OIR & PPDT had provided great help in practising. I picked up random pictures from chrome and wrote stories on them within 4 minutes. After which I narrated it within a minute and even recorded my voice to give fine touches to my voice modulation. I got acquainted with various service related questions and prepared myself completely to face the SSB.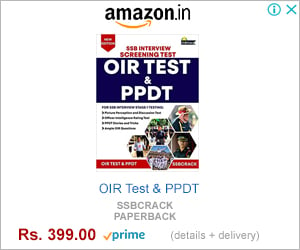 So the only difference I had this time was being more confident than the previous time, and that came only due to practice. So, aspirants, the only key to guarantee your success is to practice. My screening went smoothly, psych went well. I attempted all TATs, all WATs and 56 SRTs ( note that the number of responses doesn't matter, it's the quality that matters. There was a candidate who just attempted 34 SRTs still got recommended). The interview went for 45-50 minutes. The conference went for 5 minutes. Finally, 8 of us made it to the recommended list.
It is also very important that you remain true to your personality and not fake it in front of the assessors. This would ultimately lead to your own loss. So along with academics, continue talking to your friends, be lively, go out for running and playing and monitor your health in a good shape.
JAI HIND!!!